Cultural programmes
The University's Confucius Institute organises and supports music, performance, literature, painting, calligraphy, photography, film, and new media events.
Arts and culture, and music in particular, are a unique feature of the Confucius Institute at Victoria University of Wellington. We are located in Wellington, one of most culturally dynamic, diverse and accessible capital cities in the world.
We aim to raise the profile of Chinese arts and culture within the Wellington region. These events will enable people to experience China's finest music, performance, literature, painting, calligraphy, photography, film, and new media. View upcoming events for regular updates on our arts and cultural programme.
Highlights of the cultural events organised and supported by the Confucius Institute at the University include:
CI Art Gallery Project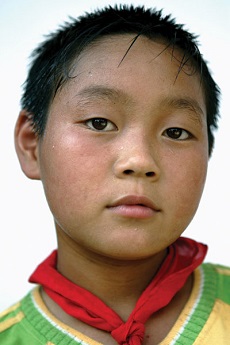 Developed from our successful Chinese photography exhibition in 2011 that toured several schools in Wellington, Wanganui and Rotorua, the CI Art Gallery Project is a monthly changing exhibition of small-scale artworks by Chinese artists or New Zealand artist of Chinese background. These artworks will be displayed in the University's Confucius Institute building at 18 Kelburn Parade. Admission is free and open to the public. Interested schools, arts and community centres are welcome to request a temporary exhibition. Read more.
Concerts
The Two Counter Tenor Concert tour of Xiao Ma and Stephen Diaz throughout New Zealand with a total audience of over 10,000.
At the official opening of the Confucius Institute at the University, the New Purple Forbidden City Orchestra from Beijing, the finest traditional chamber music ensemble from China, gave a stunning performance of classical Chinese music.

Xiao Ma.

Eleven + One: Childhood Memories, a concert of Chinese piano music by Jian Liu and eleven piano students at the NZSM in 2011, to be repeated in 2012 in Palmerston North.
Following the great success of China Dreams in 2011, China Dreams 2 featured traditional Chinese instruments including the Gu-zheng and Erhu.
Gu-zheng artists Xiyao Chen and Ruoyan Zuo gave a dazzling Gu-zheng concert at St Mary of the Angels in June 2012.
Exhibitions

New Photography from China, a photographic exhibition was put on show in four galleries or schools in Wellington, Rotorua and Wanganui in April and May 2011.
New Zealand filmmaker David Harris presented Five Songs a sound-and-image projection of ethnic music from Southwest China in Wellington City Gallery.
Films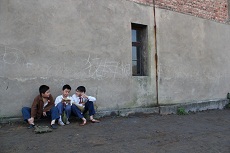 Country City Home (April 2011) was the first Chinese Film Festival in New Zealand to focus on urbanisation and migration and featured six promising Chinese films.
The Confucius Institute was the official sponsor of three Chinese films in twelve Film Societies throughout New Zealand.
11 Flowers of acclaimed filmmaker Wang Xiaoshuai is screened at the prestigious New Zealand International Film Festival 2012.
Lectures
Introduction to the Introduction to Wang Wei: a reading of Tang poetry in Chinese and English translations by two leading Canadian poets, Roo Borson and Kim Maltman at the Te Papa Marae.