Discover China! workshop
Discover China! workshops are free, themed cultural events for schools or community groups with performances, calligraphy, martial arts and Chinese cuisine.
Objective
Discover China! Day is a mini cultural festival for the purpose of promoting multicultural awareness, increasing the understanding and appreciation of Chinese culture, and stimulating interest in Chinese language study amongst New Zealand school students and community groups. Featuring a full array of Chinese cultural performances including music and dance, painting and calligraphy, martial arts and tai chi, as well as samplings of Chinese tea and cuisine, and displays of books and crafts, Discover China! Day can be custom-made according to the specific interests and needs of each host school or community group.
Format
Discover China! Day can take a variety of forms from hour-long class visits or after-school programmes to half-day or full-day cultural fairs during the weekend. It could also be incorporated into pre-existing school open days or international awareness days. It could be comprehensive or focusing on a specific theme such as music, calligraphy, or martial arts. It could also be organised to coincide with a traditional Chinese festival such as the Mid-autumn Moon Festival, the Dragon Boat Festival, or the Chinese New Year.
Learning
Discover China! Day is interactive and participatory. After observing Chinese arts and culture presented by talented teachers, students will have the opportunity to gain some first-hand experience in Chinese cooking, calligraphy, music,painting,folk dance,tea ceremony and martial arts. They will learn to greet people in Chinese, write their names in Chinese characters in ink and brush, sing an aria from Chinese opera, or make delicious dumplings to share with their friends!
Support
Each Discover China! Day will be funded by the Confucius Institute at Victoria University of Wellington and co-organised by the University's Confucius Institute and a host school or community group. The University's Confucius Institute will hire teachers, performers and presenters, and cover the material costs associated with the event. The host school or community group will provide the venue and promote the event amongst their students and group members.
Expressions of interest
Schools and community groups interested in hosting a Discover China! Day are welcome to contact us for an initial discussion. We also encourage schools to co-host or share a Discover China! Day with neighbouring schools. Kindly allow at least three weeks of lead time for the preparation and organisation of the event.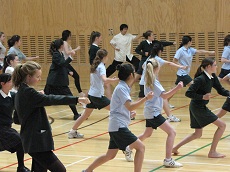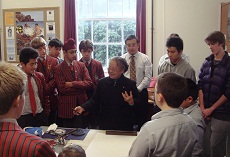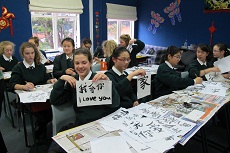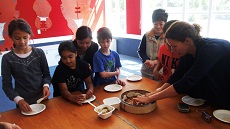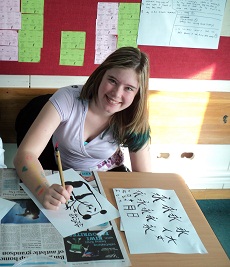 Contact
Visiting scholar · Senior Chinese Language Teacher
Research Office · Confucius Institute

KP18 104, 18 Kelburn Parade