Mandarin Language Assistance Programme
The Chinese government funded MLA scheme is open to Primary, Intermediate, Secondary or Tertiary Institutions for new or existing Mandarin programmes.
Downloads
Background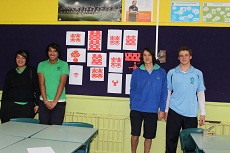 The New Zealand–China Free Trade Agreement allows Mandarin Language Assistants (MLAs) to temporarily work in New Zealand. The New Zealand and Chinese Education Ministries have agreed arrangements for the placement of a number of MLAs in New Zealand schools for each academic year. The initiative aims to promote the learning of Mandarin and raise the quality of Mandarin language provision in New Zealand schools.
The role and contribution of Mandarin Language Assistants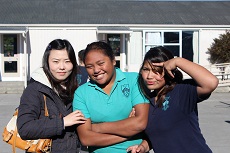 The role of a MLA is to assist the teaching of Mandarin more effectively, provide information and insight into Chinese culture and language, model accurate pronunciation and intonation and assist the classroom teacher.
Mandarin Language Assistants:
bring, by their presence, the target language, culture and country into the classroom
provide opportunities for students to interact with a native speaker, stimulating genuine classroom communications
assist teachers in the classroom and/or make small group work not only possible but more effective
assist teachers to improve their own linguistic and cultural knowledge
enable more students to take part in individual conversations in the target language
assist with the preparation of up-to-date resources using authentic language.
Funding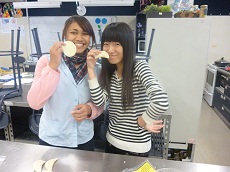 China funds the international travel costs and the homestay accomodation costs of each MLA who comes to New Zealand. China also provides a monthly allowance of US$1000 to each MLA while they are in New Zealand. In return, New Zealand schools hosting MLAs are responsible for organising and paying for the health insurance of the MLAs while they are in New Zealand, and for organising the homestay accommodation arrangements for the MLAs.
Eligibility
Primary, Intermediate, Secondary schools and Tertiary Institutions are eligible to apply to host a MLA, either individually or in partnership with other schools, including clusters. MLAs can assist with new or established Mandarin programmes.
Selection criteria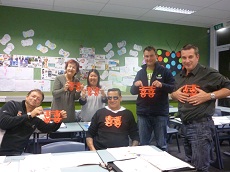 Preference will be given to schools who can demonstrate:
a commitment to, and demand for, the teaching and learning of Mandarin
how the MLA programme will complement or build upon current and previous initiatives the school has accessed for Mandarin programmes
how, and the extent to which, the placement of a MLA will support the development of their language programme, including student progression and achievement and staff capability
a partnership with neighbouring schools so that the MLA can support language programmes at a number of schools
how the MLA will be supported in the school
how their language programme will be developed following the conclusion of the MLA's placement.