Resources
The Confucius Institute holds a collection of language learning and cultural resources which may be borrowed.
Language learning materials
Highlights include:
HSK 1-6 Standard Course Books, Test Books, and Teacher Books
HSK 1-6 past papers
Multi-media Chinese textbooks for all levels and age groups
Cultural teaching materials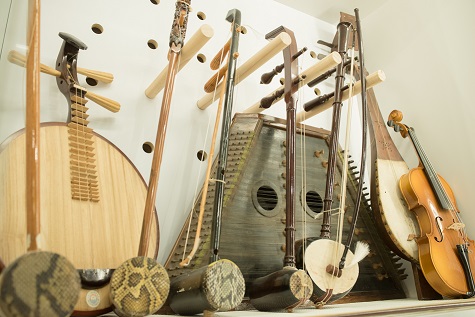 Besides language learning materials, the Resource Centre includes:
Chinese music, including traditional Chinese instruments. The loanable Chinese instrument collection is hosted at The Asia-Pacific Music Studio, New Zealand School of Music.
Chinese culture, including hanfu outfits and dance costumes
Accessing the Collection
The Collection can be loaned to teachers and educators for school or community projects.
Confucius Institute Career Stories
Where can learning Mandarin take you? Hear from diplomats, social entrepreneurs, recent graduates and other policy makers in this Confucius Institute Career Stories video series.
Email confucius-institute@vuw.ac.nz to request download links.
Contact Us
Email queries to confucius-institute@vuw.ac.nz. We also welcome suggestions and donations from the community.