2020 "Chinese Bridge" Chinese Proficiency Competition
Calling for entries for the Wellington regional competitions. Showcase your Chinese language skills!
The "Chinese Bridge" Chinese Proficiency Competition is back. This year we plan to run our regional competition online using video and Zoom platforms.
This is a fantastic opportunity to showcase your Chinese language skills and hidden talents. We welcome participants at any level to have a go. Jia You Chinese language learners, 加油!
We are now calling for entries for the Wellington regional competitions for:
Junior Secondary (Years 7-10)
Senior Secondary (Years 11-13)
Tertiary
For school students
Register by 20 May and submit your video by 3 June. The regional final will be held on 29 June either in Wellington or online.
Winners will advance to the New Zealand National "Chinese Bridge" competition to be hosted at Victoria University of Wellington on 2 August.
For tertiary students
Register by 22 May. An online competition will be held on 4 June.
Register now
Call for Entries: School students
Call for Entries: Tertiary students
Please check the Call for Entries documents for more information and to ensure you meet eligibility and other entry requirements.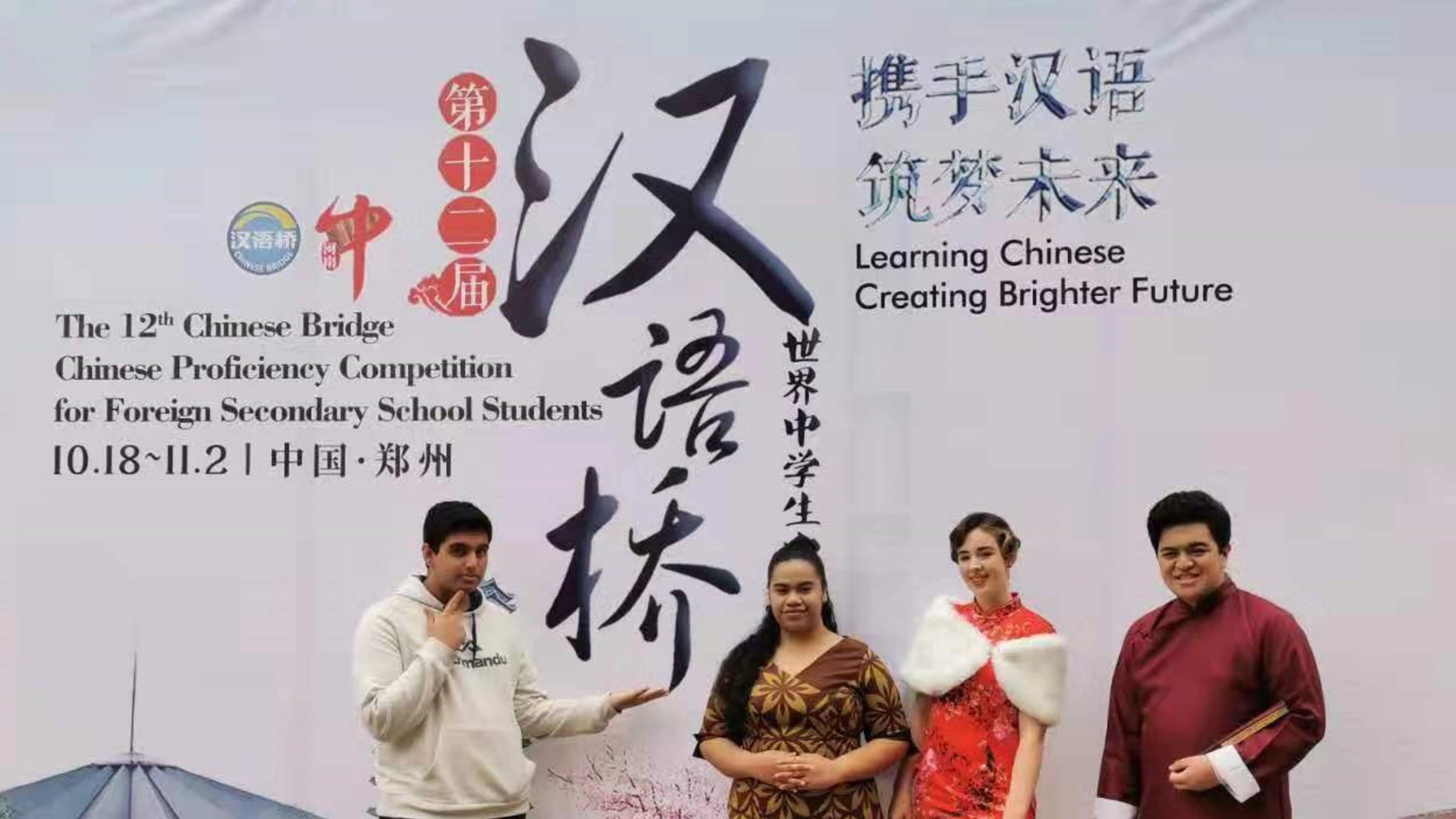 Winners to China: COVID-19 may limit travel to China for this year. Winners usually get the chance to travel to China for the international competitions and may win a scholarship to study in China. We will update registered participants on travel and prizes when we have confirmation from China.
About Chinese Bridge: The "Chinese Bridge" speech competition is the most famous international Chinese language competition for non-native speakers, having become a popular reality entertainment show on Chinese TV (check out the 2019 schools competition here) . It has been organised by the Hanban/Confucius Institute Headquarters annually since 2008.