Zhejiang Conservatory of Music visits Victoria University
Zhejiang Conservatory of Music visits Victoria University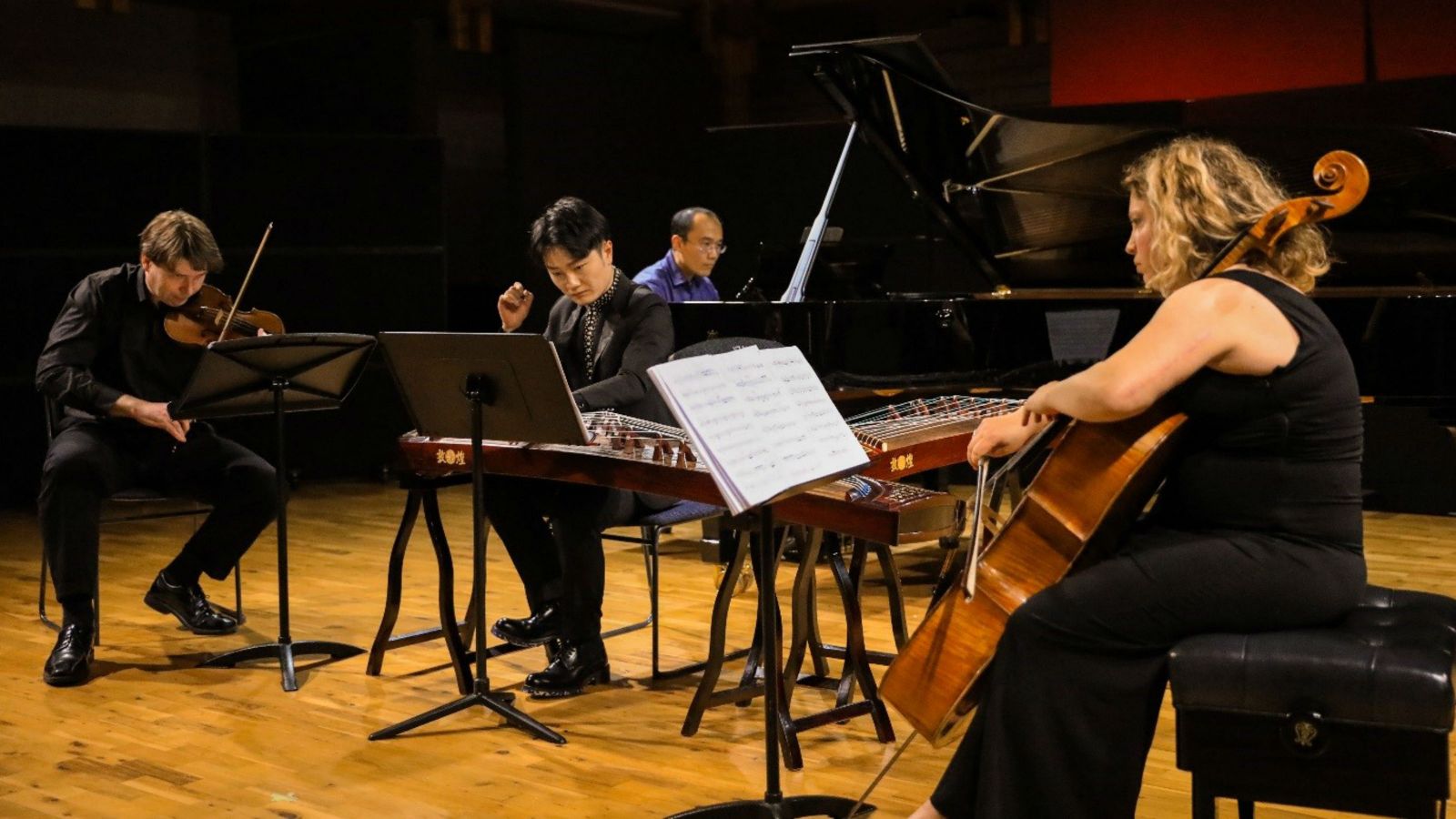 Liu Le from Zhejiang Conservatory of Music performing Guzheng with NZSM Piano Trio at the concert 'China Crossing'. Photo: Yezhu Zhao
On the evening of 31 July, a spectacular traditional Chinese concert for bamboo flute, xiao, and guzheng was held in the Adam Concert Room of Victoria University of Wellington. This concert was supported by the Confucius Institute, Victoria University of Wellington and the New Zealand School of Music. It not only provided New Zealand music fans with the opportunity to learn about traditional Chinese musical instruments and folk music, but also to develop a deeper relationship between Zhejiang Conservatory of Music and New Zealand School of Music. Through the exposure, New Zealanders are able to develop an understanding of traditional Chinese music.
Several classical Chinese compositions were performed, such as A Vulture Hunting the Swan and Lady Liuqing, Flying Partridge, Three Variations of Plum Blossoms. A self-created composition Incense from Lotus Tower was also performed for the audience. Two new compositions: The Moment and The Goose Flight to the South were performed by the artists respectively. A variety of compositions especially written by the students of the New Zealand School of Music were also played. A final performance highlight included members of New Zealand School of Music and the Guzheng artist Liu Le playing Meng Yuan, composed by Shen Nalin. The piece was a unique fusion of Eastern and Western music and highly appreciated by the audience.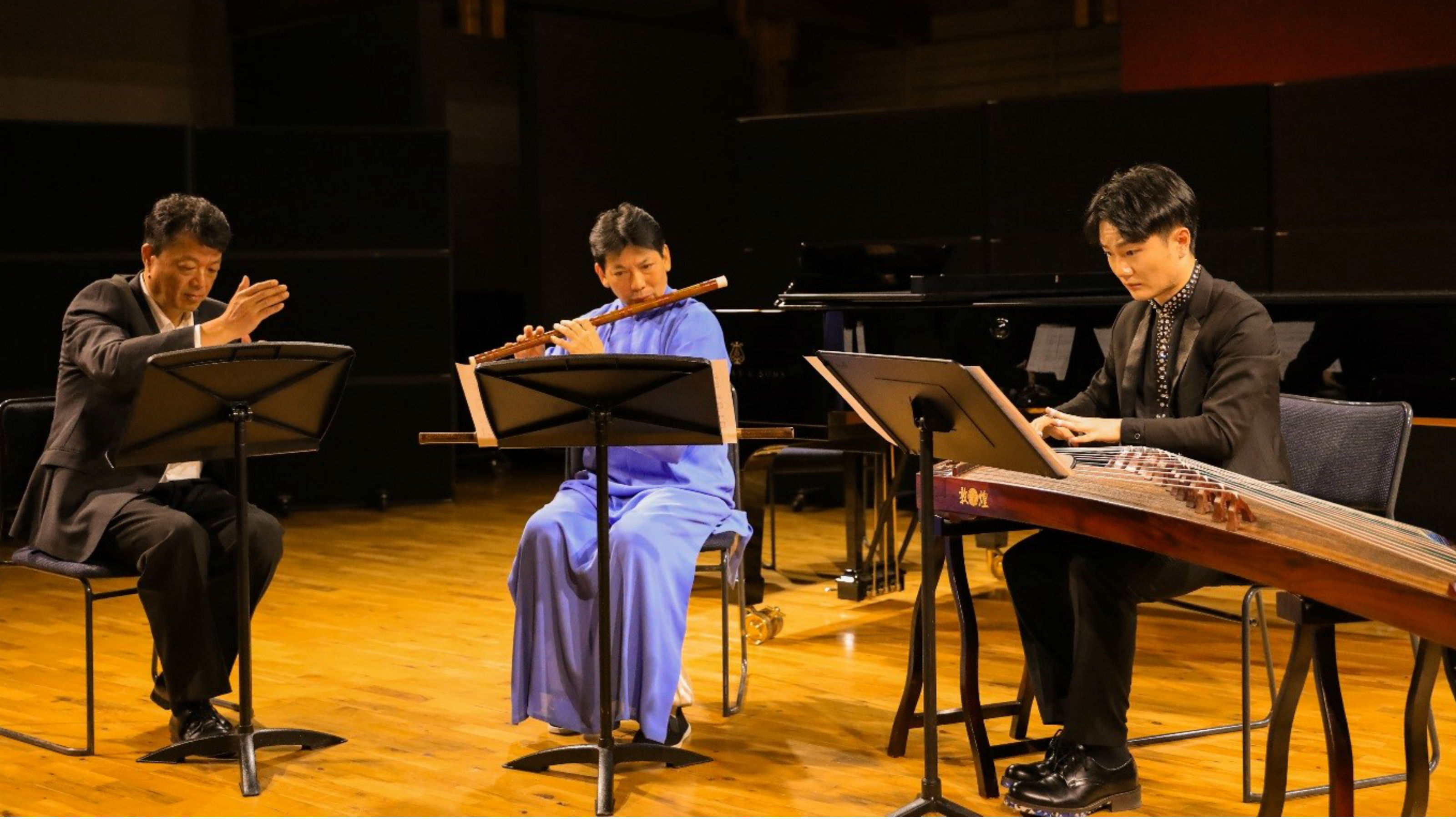 The two experts of the Zhejiang Conservatory of Music also conducted an one-week resident exchange at the New Zealand School of Music. They demonstrated the used of traditional Chinese musical instruments such as flute, Xiao, Chiba, Yan Feichi and Guzheng for teachers and students of the Music Department of Victoria University at Wellington.
(Yezhu Zhao, Deputy Director)