Zeenah Maryam Adam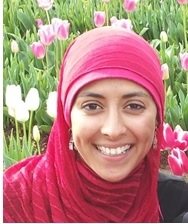 Qualifications
BSc Psychology and Applied Statistics, Victoria University of Wellington (2006)
Hons Psychology, Victoria University of Wellington (2010)
MSc Cross-cultural Psychology, Victoria University of Wellington (2015) (Supervisor: Colleen Ward)
Post Graduate Diploma Clinical Psychology, Victoria University of Wellington (2015)
Contact
Category: Alumni
Areas of interest
My Master's research is in "The moderational effects of faith-based coping methods on the relationship between acculturative life stressors and wellbeing in NZ Muslims."
My research interests include:
Cultural variations in psychopathology
Religious and cultural models of psychosocial intervention for clinical distress in minority ethnic groups
Religious and cultural coping strategies in mitigating significant and everyday life stress.
Muslims in New Zealand - religious and ethnic identity, acculturation, and adaptation
Multiculturalism in New Zealand
Risk and resilience factors in minority ethnic groups
Publications
Adam, Z. M., & Ward, C. (in press). Stress, religious coping and well-being in acculturating Muslims. Journal of Muslim Mental Health.
Stuart, J., Ward, C., & Adam, Z. (2010). Current issues in the development and acculturation of Muslim youth in New Zealand. Bulletin of the International Society for Studying Behavioral Development, 2, 9-13.
Ward, C., Adam, Z., & Stuart, J. (2011). Psychological and sociocultural adaptation of Asian Muslim youth. 4th International Asian Health and Well-being Conference Proceedings. See more.
Ward, C., Adam, Z., & Stuart, J. (2010, July). Psychological and socio-cultural adaptation of Asian Muslim Youth. Fourth Asian Health and Well-being Conference. Auckland, New Zealand.
Thesis
You can access Zeenah's thesis here