Martin Liskowsky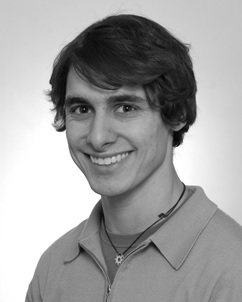 Contact
Category: International Intern 2014
Email: martin.liskowsky@gmx.de
About
I hold a bachelor's degree in geo-ecology and will receive my second bachelor degree in psychology at the end of this year. I have specialised in social psychology by working as a student assistant. I'm also interested in the study of more applied fields within social psychology, such as environmental psychology and political engagement.
Before starting a postgraduate course, I wanted to gain more work experience in the field of scientific research; therefore I decided to do a four-month internship at CACR. I'm currently working with James Liu on a research project on institutional trust. Our aim is to find variables to measure institutional trust across cultures and identify trust patterns that could be applied in every culture. As part of my internship, I also analyse large comparative data sets and try to link findings to existing theories. After one month in my internship, I like the atmosphere in the lab. I received great support from other students and really enjoy the social and easygoing atmosphere at CACR.
Areas of interest
I'm interested in applied psychological research that is linked to social, environmental and political issues.