Victoria House
Victoria House provides a strong community and academic focus for first-year and returning students.
Multi-storey buildings housing 184 residents. Outdoor grassed courtyard with surrounding gardens.
Fully furnished study bedrooms (excluding linen), 140 single rooms and 44 twinshare rooms.
Five-minute walk to Kelburn campus and five minutes into the city.
Hall videos
Fees quoted are for 2020 and are subject to change. Rates will be confirmed when you receive your offer.
Fees include electricity, heating, water charges and internet.
The accommodation fees are payable in advance in four instalments throughout the academic year. A weekly payment option is also available. If you do not have a New Zealand financial guarantor, then you are required to pay for each trimester upfront.
Support
Residential Assistants provide academic help, care and support. Residents are encouraged to set up study groups.
Two pianos (one in the music room and the other in the dining room), workshop and projects room, one TV lounge and two large study lounges.
Facilities are available for students with disabilities.
Facilities
Catering
The communal dining room serves a mandatory meal plan of three meals a day, with hot vegetarian and meat options available at lunch and dinner. Packed lunches and late dinners can be arranged.
Internet
Wireless internet available throughout the hall, and students can log in using their University account.
Furniture
Basic furniture and whiteware is provided by Victoria House. Items that are not provided by the hall will need to be supplied by the residents. For a list of chattels provided, view the Victoria House Handbook.
Laundry
Washing machines and dryers available at no extra charge. Residents supply own laundry powder.
Parking
Outdoor parking available at an extra charge for a limited number of cars.
Gallery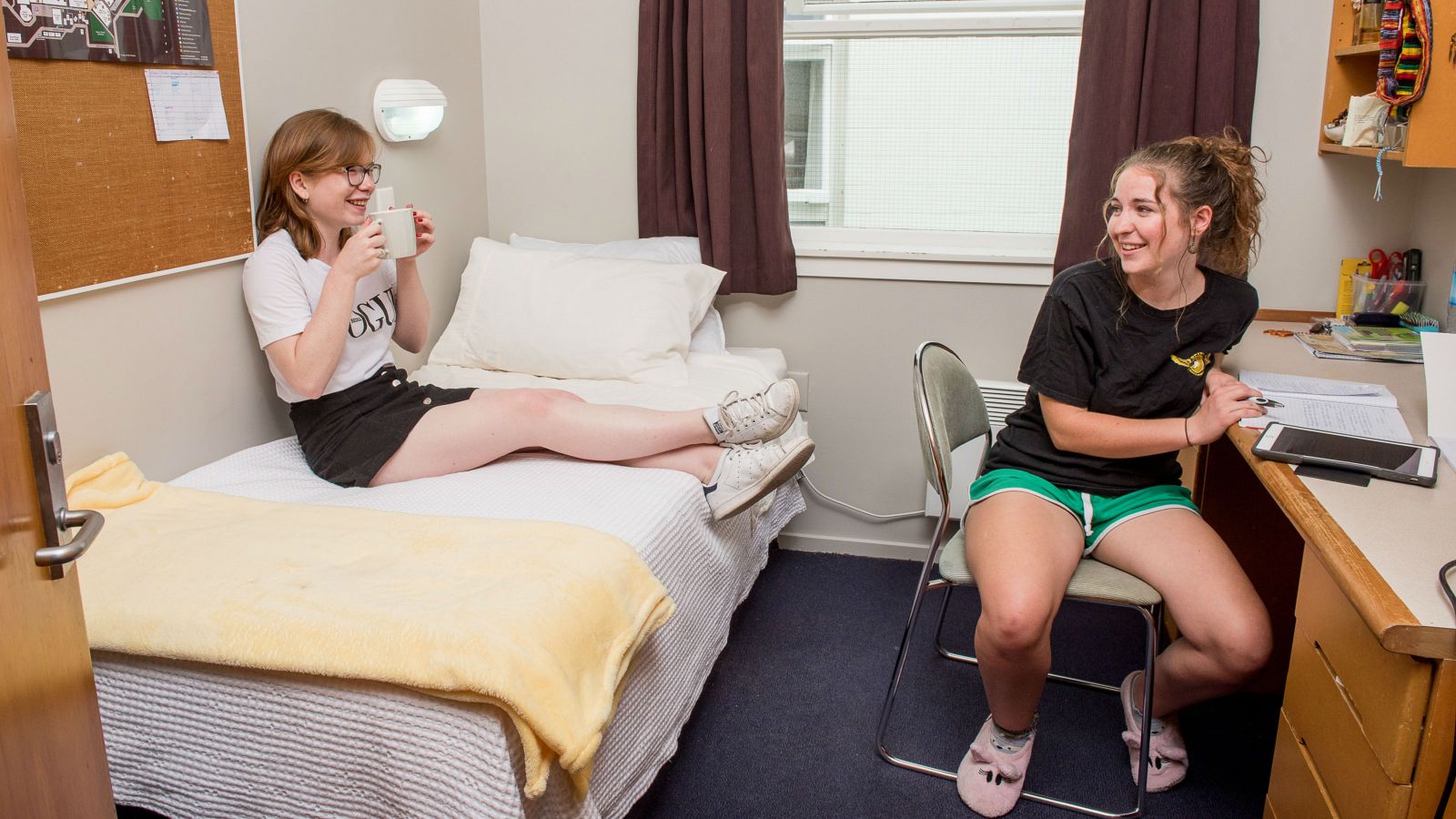 View gallery
Contact details
Postal address
Victoria House
282 The Terrace
Te Aro
Wellington 6011
Location
282 The Terrace
Te Aro
Wellington 6011