New Zealand's future entrepreneurs put to the test at Start Up Weekend Wellington 2019
Twelve teams made up of New Zealand's future entrepreneurs came up with a variety of innovative ventures at the annual Start Up Weekend Wellington, hosted by Wellington School of Business and Government at Rutherford House and The Atom Innovation Space in July.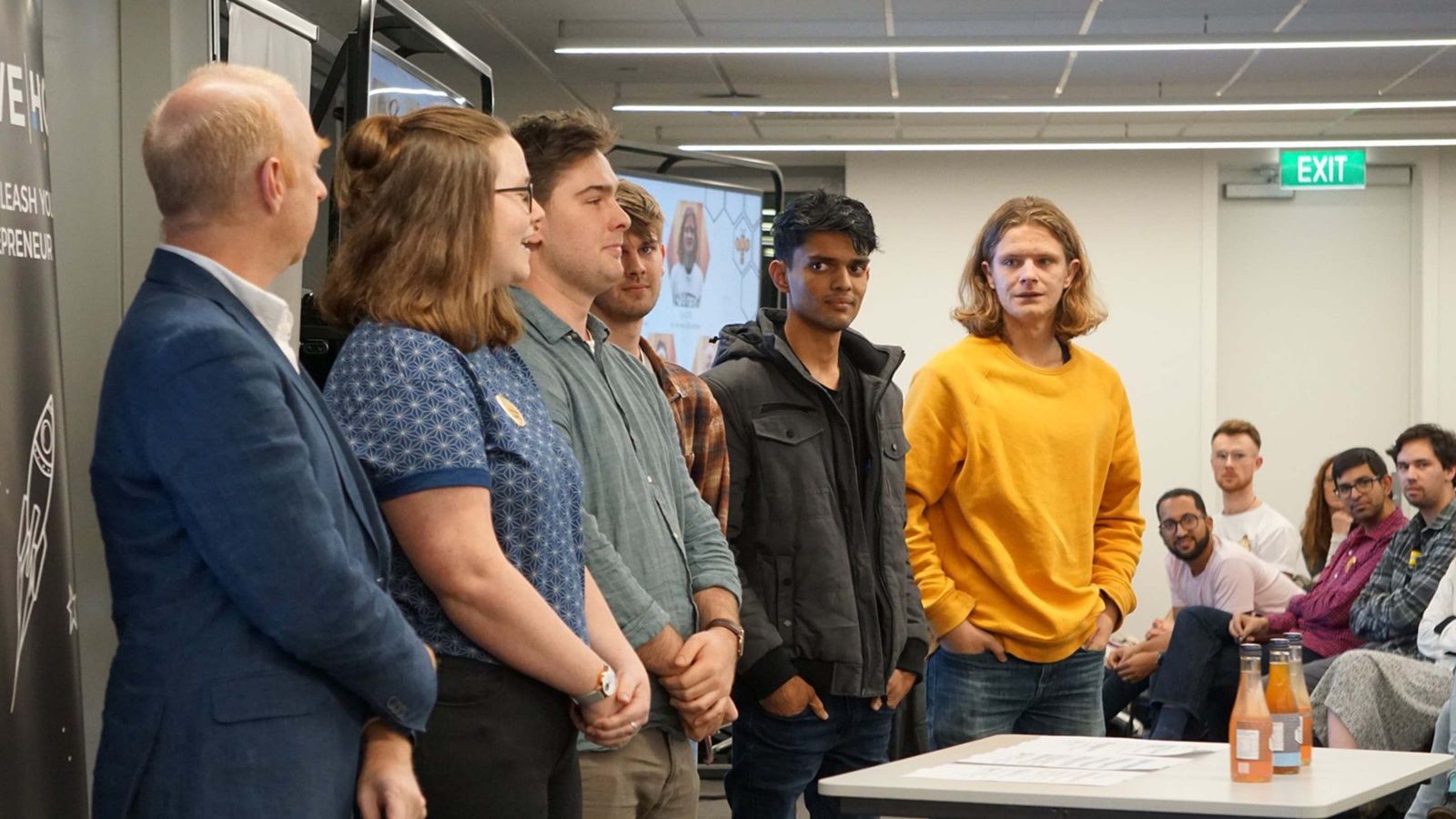 Team Honimead giving their winning pitch at Start Up Weekend 2019.
The sold-out event challenged 80 entrepreneurs and students to form teams and create new ventures within 54 hours—with support from mentors and the Techstars Start Up Weekend, process.
All 12 teams created viable ventures, but the judges, including Director of The Atom, Stephen Cummings and Wellington School of Business and Government Entrepreneurial Ambassador Suse Reynolds, deemed Honimead, who use organic New Zealand honey and other ingredients to create a new twist on a traditional product, the top team.
"Start Up Weekend was an amazing experience," says Honimead team member Adrian Els, a fourth-year student majoring in International Business and Political Science. "Victoria University of Wellington has such a wide range of opportunities available, like Start Up Weekend, and I've always thought it a waste not to make the most of them."
Start Up Weekend organizer Travis Cornwall said it was "awesome" to be able to host the weekend at the Business School.
"Holding Start Up Weekend in the great space here made the organizing team's job so much easier, and the participants' experience so much more enjoyable."
The first Startup Weekend was held ten years ago in Boulder, Colorado and they are now run in hundreds of cities around the world. Startup Weekend Wellington is supported by Creative HQ and run entirely by volunteers.