Vic Volunteers support inclusion for students with disabilities
Lucy Woods is one of around 150 Vic Volunteers who contribute to the essential work by the staff at Victoria University of Wellington's Disability Services, ensuring students with disabilities can fully access their education.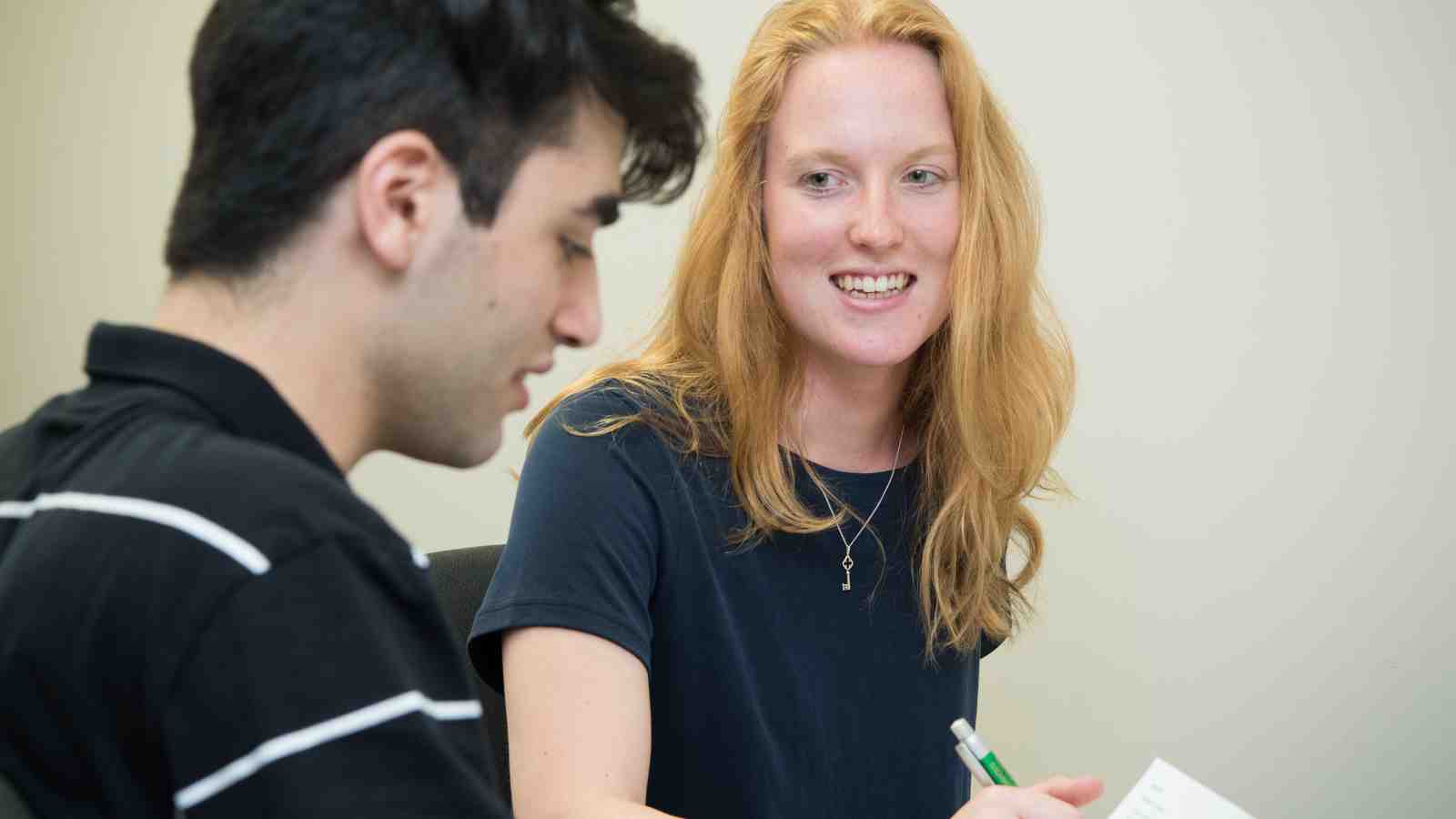 A Vic Volunteer Team Leader at Disability Services, Lucy was motivated to volunteer because of her personal experience of disability. She also wanted to learn more about disability and play a role in making Victoria a more inclusive place for other students with disabilities.
"I have personal experience of an eyesight disability and a relative who has cerebral palsy. Disability comes in all shapes and sizes and each person's experience of disability is different. It can be invisible like mental illness and learning disabilities, such as dyslexia," says Lucy.
Lucy is studying Law, History and International Relations. She is one of around 150 Vic Volunteers who supplement the efforts of paid staff at Disability Services to ensure students with disabilities can fully access their education.
As team leader Lucy trains, coordinates and supports a team of Vic Volunteer note takers. She helps ensure that good quality lecture notes are available on time for students who cannot take comprehensive notes by themselves.
Lucy enjoys working in a team, problem solving and meeting new people through the role and says being a Vic Volunteer Team Leader has made her become more confident in her interactions with others and more adaptable in unexpected situations.
"Volunteering is such a rewarding experience. Helping other people has also helped me build new relationships and learn new skills every day."
She encourages fellow students to volunteer but not to overdo it. "It's easy to volunteer for too much and end up being swamped in work. It's important to balance life, study and volunteering carefully."
Disability Services welcomes student and staff volunteers for several roles.