2020 Sustainability Photo Competition
Congratulations to our 2020 Sustainability Photo Competition winners.
2020 Winners
View the gallery to see the 2020 winning photos.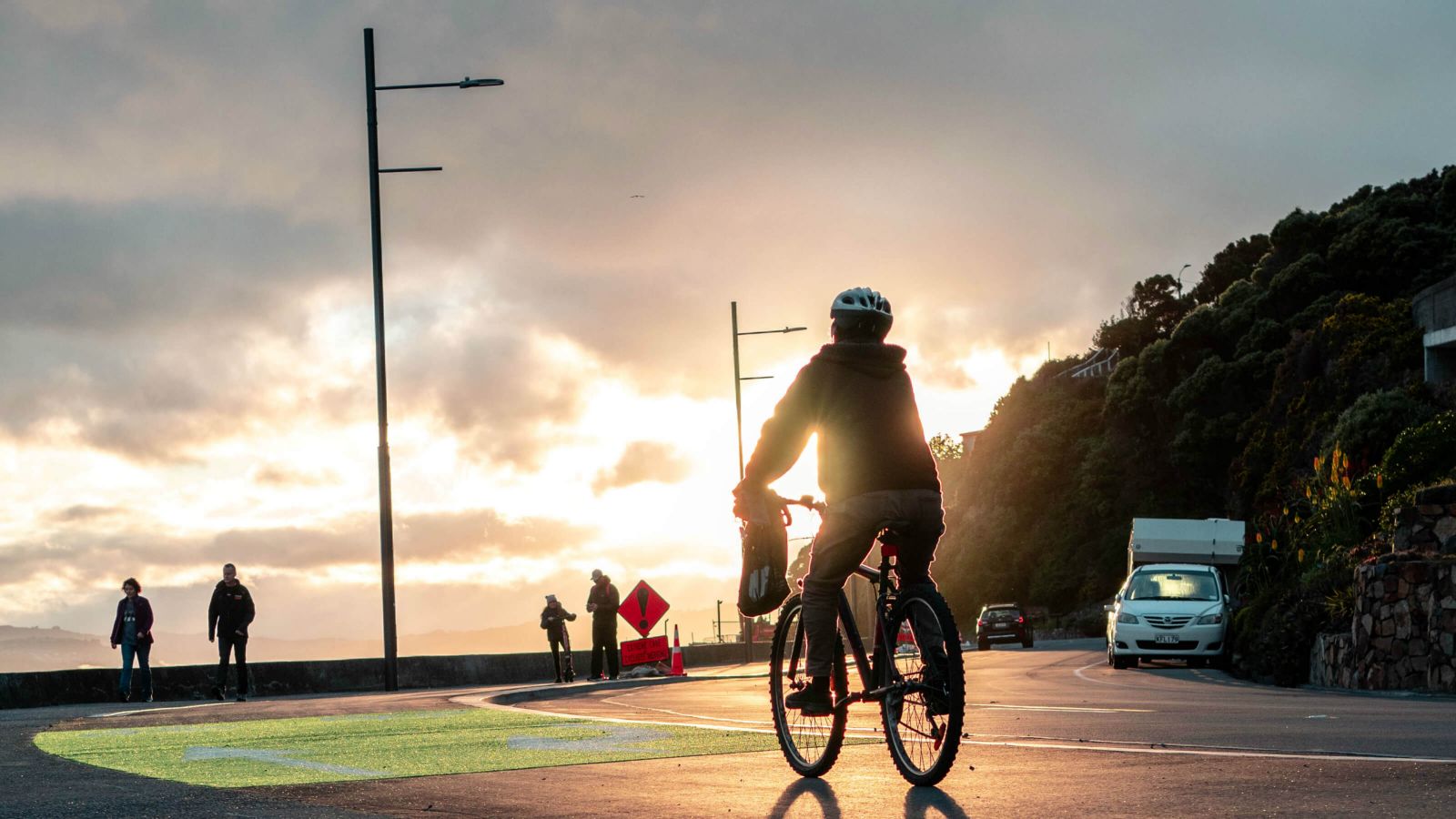 View gallery
Exhibition
Watch the 2020 Sustainability Photo Competition exhibition on YouTube.
The brief
We want imagery that captures the contribution of Victoria University of Wellington to a sustainable future, where the health of the natural environment can endure while supporting human wellbeing. We contribute to a sustainable future through equipping our students with the necessary skills and expertise; generating new knowledge and real-world solutions through research; engaging with our community to advocate and collaborate on sustainable action; and demonstrating sustainable practices on campus and the way we manage the University. The photos can be on or off campus, show a direct or indirect contribution to a sustainable future, and we encourage reflections from your COVID-19 university experience pertaining to sustainability. But all images must show a connection between the University and sustainability.
How to enter
Entries open Monday 27 July and close on Friday 28 August at 4 pm.
Email your image in high resolution mode, minimum 2MB, jpeg format as an attachment. Do not embed in Word or in the email, and do not provide a link to a website to be downloaded. The photos can be either landscape or portrait shape.
Email your entries to: sustainability@vuw.ac.nz with 'Sustainability Photo Competition' in the subject line.
Your image file must be named with your first and last name and student or staff ID number (e.g. joe_bloggs_1234578).
Include the name, phone number, and email address of the person who took the photo.
Give your image a brief title.
Write a short description that includes where the photo was taken and why this particular scene caught your eye.
Only one image per email entry. You can enter as many times as you like.
Judging
Entries will be shortlisted to the best 25 photographs.
Judges will consider impact, creative direction, composition, communication of the competition brief, and overall aesthetic appeal.
The best 25 photographs will be displayed in an e-exhibition at Kelburn, Pipitea and Te Aro campuses between Monday 21 September and Friday 25 September.
The best 25 photos will also be posted on the Sustainability website from Monday 21 September. Students, staff, and visitors will be able to participate in the People's Choice award by registering their favourite by 4 pm on Thursday 24 September.
Formal judging will be conducted by a judging panel and winner announced on the Sustainability website on Friday 25 September.
Judging panel
Crispin Anderlini, Senior Communications & Marketing Adviser, Communications, Marketing & Engagement
Sophie Dryburgh, Tutor, School of Design
Gerry Keating, Photographer, ITS Image Services
Dr Miriam Ross, Senior Lecturer, School of English, Film, Theatre and Media Studies.
Prizes
First prize: $500 Prezzy Card.
Second prize: $300 Prezzy Card.
Third prize: $150 Prezzy Card.
People's Choice Award: $200 Prezzy Card.
Terms and conditions
By submitting a photograph you agree to the following terms and conditions:
The competition is open to staff and students of Victoria University of Wellington (the "University").
The competition runs from 27 July 2020 to 28 August 2020.
You are the only author of your work and you have taken the photograph yourself and that the photograph is your original work.
You are the sole copyright holder in the photograph you have submitted.
You agree to not seek compensation from the University for its use of your photograph.
You agree that any images you submit may be used by Victoria University of Wellington for marketing and promotional purposes.
You have unlimited non-exclusive rights in the work and will not conflict with the usage rights required by Victoria University of Wellington.
You agree not to submit any photographs that are pornographic, hateful, threatening, racist, sexist, discriminatory, or which otherwise violate any local or international laws.
You agree to obtain prior consent from all recognisable individuals or a group in a private setting featured in your photograph before submitting a photograph.
The winners will be selected on 24 September 2020 and notified via the email address provided at the time of submission as soon as practicable.
The University accepts no responsibility for any entries that are not received, incomplete, illegible, corrupted or which fail to be submitted by the closing date and time. Proof of submission is not proof of receipt.
Entries must comply with these terms and conditions and be received by the closing date and time. Failure to do so will disqualify the entry.
The University reserves the right to verify the validity of entries, to disqualify any entrant or to cancel or amend the competition or these terms and conditions at any time for any reason, without prior notice.
In the event of any dispute regarding these terms and conditions, conduct, results and all other matters relating to the survey (including the selection of the winner), the decision of the University is final and no correspondence or discussion will be entered into.
Failure to claim the prize within 14 days may result in disqualification and selection of an alternative winner.
The University will not be liable for any loss, damage, costs (for instance incurred in accepting or redeeming a prize) or any injury whatsoever suffered by an entrant as a result of or in connection with the competition, including any inability to enter, complete or continue the competition due to equipment or technical malfunction.
The Prizes are non-transferable and there is no cash alternative or any form of credit. The University reserves the right to substitute prizes of equal or greater value at any time.
You understand that the information you provide is being collected for the purposes described in, and will be used in accordance with, the University's Privacy Notice (available at www.wgtn.ac.nz/privacy).
These Terms and Conditions shall be governed by and construed in accordance with the laws of New Zealand and shall be subject to the non-exclusive jurisdiction of the New Zealand Courts.
More information
For more information on the 2020 Sustainability Photo Competition, contact:
Executive Assistant, Sustainability
Vice-Chancellor's Office · Sustainability Team

RS 207, Robert Stout Building, Gate 2, Kelburn Parade