Herewini Easton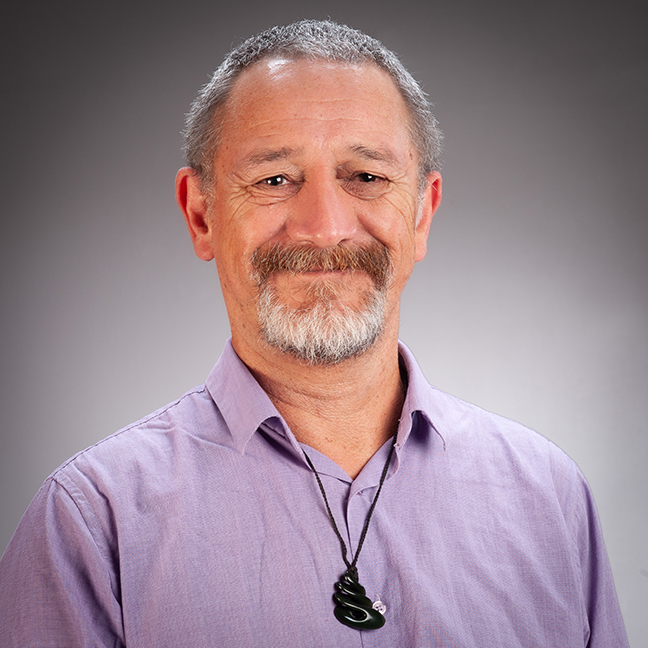 Learning Adviser, Maori · Kaiārahi Ako Māori
Student Learning · Te Taiako

KK 007, Kirk Building, Gate 3, Kelburn Parade
Pare Hauraki - Ngāti Tamaterā - Ngāti Tāwhaki.
Maniapoto – Ngāti Unu.
Te Arawa – Ngāti Rehu – Ngāti Rangiwewehi.
Dip. T Wai, HDip. T Wai, PGDipEd VUW, M. CW, SFHEA, AUT
E ngā uri o ngā whare tapu o ngā ao whānui, tēna tatou katoa.
He uri a Herewini mai i ngā pūrākau o ngā whenua o Pare Hauraki, o Maniapoto, o Te Arawa atu ki ngā whenua o Wēra o Ingarangi hoki.
He tangata pūmau ia ki ngā tikanga o Ako, nā reira, ahakoa he ākonga, he kaiako, he kaiwhakaako, nau mai haere mai rukuhia ki Te Taiako.
Salutations to you the descendants of the sacred houses of the universes, greetings.
Herewini is a descendant of the herstories and histories of the geographics of Pare Hauraki, Maniapoto, Te Arawa, Wales and England.
He is a strong enthusiast of the principles of Ako, therefore, if you are an ākonga, kaiako, or kaiwhakaako and you wish to seek learning advice, come to Te Taiako Student Learning, Ako mai.
Publications
Averill, R., Te Maro, P., Anderson, D., Easton, H., & Taiwhati, M. (2020). Bicultural mathematics teacher education and research: Supports and challenges. In C. Nicol, J. Archibald, F. Glanfeld, & S. Dawson, (Eds.), Living culturally responsive mathematics curriculum and pedagogy: Making a difference with/in indigenous communities (pp. 113-135). Brill Sense. Doi:10.1163/9789004415768_006
Easton, H. (2012). Utilising Māori and Pacific Pedagogies in Literacy Learning: A DVD project by Unitec Institute of Technology Te Whare Wānanga o Wairaka.
Ako Aotearoa. (2014, November 14). Using Maori Pedagogies [Video}. YouTube. www.youtube.com/watch?v=nY0NV2mO2oM
Averill, R. Anderson, D. Easton, H. (2007). Culturally responsive teaching of mathematics: Two models from linked studies. Paper presented at the American Educational Research Association (AERA) Conference, April, Chicago.
Conference
Easton, H. (2012). Presentation on behalf of group: 'Innovative models of best practice within the Tertiary Sector' the Westie way of student engagement. Te Toi Tauira mo te Matariki Otakou. University of Otago.
Easton, H. (2011). Re-constructing traditional Māori notions to enhance contemporary student support practice. Te Toi Tauira mo te Matariki Te Kura Matatini o Taranaki Western Institute of Technology Taranaki. New Plymouth.
Easton, H. (2010). Ako: The phenomenon of Ako, a teaching framework immersed in the ologies of Te Whare Tapa Wha. Te Toi Tauira mo te Matariki Waiariki. Rotorua.
Easton, H. & Rimoni, F. (2008) Utilising internal knowledge systems to enlighten external constructs. 8th International Conference on Diversity in Organisations, Communities and Nations. Canada.
Easton, H. & Rimoni, F. (2006). Dual Presentation: Utilising internal knowledge systems to enlighten external constructs. 4th Annual Hawaiian Conference on Education. Hawaii.
Mathematics Education Research Group of Australasia (MERGA) (2005) Group Presentation: Use of a cultural metaphor in pre-service mathematics teacher education. Australia.