Welcome
Welcome from the Head of the School of Government.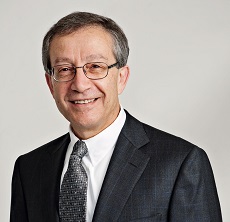 It's a real pleasure for me to be able to welcome you to the School of Government if you are a first time 'visitor' and to provide a warm 'welcome back' to those of you who are continuing students or coming back to study with us after a break.
I returned to Victoria University of Wellington to become Head of School very recently; I was an academic in the Economics Department between 1979 and 1986. I have always had a high regard for the unique mission and the quality of the people who make the School what it is. I have become even more impressed by the passion and commitment that is evidenced by our faculty and our staff to teaching, and to direct and constructive engagement with decision-makers. Whether it is through our undergraduate and postgraduate teaching programmes, our executive programmes, our research institutes or our sponsored Chairs, we connect with political and public sector leaders in a powerful way. Partially because of this we are constantly playing host to scholars and senior civil servants from around the world who are curious to learn about the New Zealand public sector experience.
One of the real endowments that the School enjoys (and celebrates) is the place that comes with being part of a capital city university. When we look out our windows from the eighth floor of Rutherford House we see the central institutions of the New Zealand State – a legislature, a Beehive shaped building housing our political executive (and their staff), three central government agencies, and a host of other government departments and entities. And we can also see buildings that house those involved in regional and in local government, and non-governmental organisations of various kinds. This immediacy is a constant reminder of the imperative of relevance, and the importance of encouraging a culture of responsibility.
We work hard to offer courses and programmes that are relevant to the needs of learners, and the organisations they work with, or aspire to work with in the future. In 2014, we made significant changes to our postgraduate programme curriculum. In 2015, we turned our attention to our growing undergraduate programme and, as a result of this planning, we introduced five new courses in 2016. In 2017, the Network of Schools of Public Policy, Affairs and Administration (NASPAA) accredited our Master of Public Policy and Master of Public Management programmes. The School of Government has the only NASPAA accredited programmes in the southern hemisphere.
The School of Government is playing an integral role in promoting better government both within New Zealand and throughout the Asia-Pacific through its undergraduate, postgraduate, research and development programmes.
The environment in the School of Government is one in which we are all learners. We, as the staff of the School, learn a great deal from you; and you will learn a great deal from each other, as well as from those who lead courses, and those who provide the course content and whose task it is to nurture and sustain that learning environment.
Professor Girol Karacaoglu
Head of School