Turnovsky Fellows
The School of Economics and Finance fosters international research and collaboration by appointing two Turnovsky Fellowships each year.
Stephen Turnovsky Visiting Fellowships in the School of Economics and Finance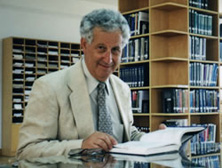 The purpose of the Stephen Turnovsky Visiting Fellowships in the School of Economics and Finance is to enrich the research capabilities and foster collaborative research in the School of Economics at Victoria University of Wellington.
The Visiting Fellowships programme normally provides for two visiting Fellows per year, with each Fellowship lasting approximately three-weeks. At least one Fellowship per year will be awarded to a scholar in economics.
Visiting Fellows foster and develop high quality research in economics and finance by presenting a research paper at the weekly Brown Bag and/or Seminar Series and collaborating with faculty on current or new research projects. The Turnovsky Fellowship is open to both junior and senior scholars.
Visiting Fellows will receive economy class round-trip airfares, and a per diem allowance to help defray the costs for accommodation and incidental expenses
We thank Professor Stephen Turnovsky for establishing an endowment to support this Fellowship.
Application process
Applications for the years following fellowship open on 1 August 2019 and close on 30 September 2019.
To apply please send a letter of application and a current curriculum vitae, electronically, to SEF School Manager (Francine McGee) at sef@vuw.ac.nz.
Applicants need to indicate research interests, current research project(s) and any collaborative research that you'd be interested in pursuing while at SEF.
The preferred timing for visits is in July/August each year but other times of the year may also be possible.