Photographic resources
Students at the Wellington Faculty of Architecture and Design Innovation have access to specialist photographic equipment and technical advice.

Architecture and design are creative disciplines. We recognise the importance of providing the best possible photographic equipment and technical advice and support to our academic staff and students.
Faculty student facilities
Students have access to a photographic area on level 2 VS2.18 (next to the Faculty Photographic technician's office). You can use this space to photograph work that you do for course requirements or for your design portfolio.
Specialist photographic equipment is available for loan from the Technical Resource Centre.
You may also be directed to the photographic facility for specialist support, such as:
assistance with digital photography of models, drawings, plans, and items for documentation and assignments
loan of specialist lenses for digital and film cameras
specialist photographic advice.
School of Design Innovation photography studio
The School of Design Innovation has a separate photography studio for students taking one of the School's photography electives. This has been relocated and is now VS0.02.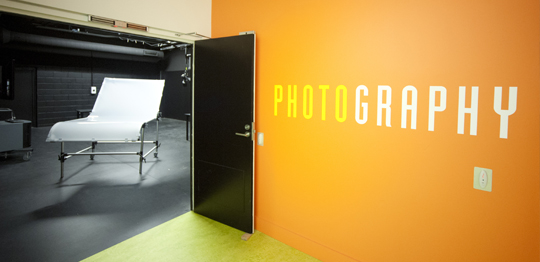 Staff facilities and services
The Faculty maintains and operates a professional photographic studio for staff members in VS2.15. Photographic services are available in both film and digital formats, including:
copying images for digital and film presentations
photographing models, drawings, plans, and students' work for documentation purposes
publicity photography of activities for publication
producing images for web use
loaning digital, film cameras, and specialist lenses to staff
specialist photographic advice to staff
bulk scanning 35 mm slides of teaching resources.
Access hours
To ensure photographic resources are available, please book in advance. Our photographic technician is available between the hours of 9.00 am and 5.30 pm Monday to Friday, or by prior arrangement.