Naiomi - Gallery Programme Manager
Naiomi has found that the Masters in Museum and Heritage Studies has been invaluable practically and theoretically. Read about her successes.
Programme Manager, Objectspace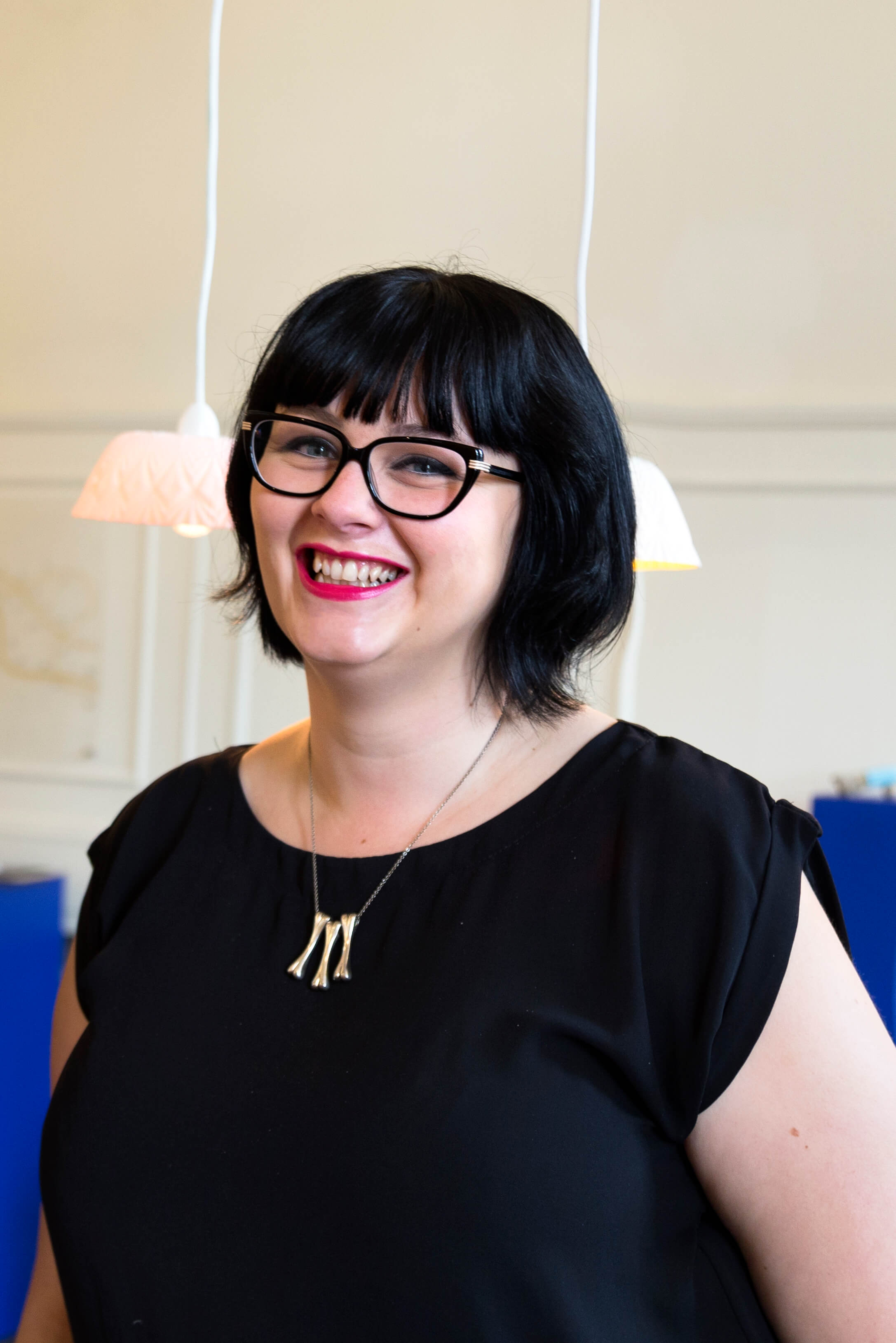 Objectspace is a public art gallery in Auckland dedicated to craft, applied art and design. We are publically funded, and have a small staff of a director, a part-time curator, and a programme manager, which is my role.
My job covers anything and everything we need to keep the Objectspace doors open. An average week might include writing a press release, working with a designer on a publication, liaising with an artist about their upcoming show, fixing an IT bug and then covering a plinth in astro turf. Essentially, I work with curators and artists to translate their vision into a physical show. I then promote the show to ensure that people come in and see it. No two shows are the same, which means there's always something new to learn, it involves a lot of logistics and juggling. My office is the gallery front desk, so I also get to chat to visitors about what they think about a show, which makes all of the hard work behind the scenes worthwhile. My favourite part of the job is opening up the packages and crates when the works for a new show arrive. It's a little bit like Christmas morning, but unfortunately I don't get to take any of the pieces home with me!
Having worked in a few roles since completing my masters in 2011, I have found that the placements and hands on workshops I completed as part of my Masters have been invaluable to me in my day to day work. The strength of the Vic Museum and Heritage Studies taught Masters programme is that it ties together the theory with the practical continually throughout the course, meaning that not only do I have an understanding of why a curator might be doing something, I also know how to make it happen. The Vic MMHS programme provides access to experts within the sector, and the skills I learned from them are skills I use every day. Crucially, the small class sizes and continual contact with sector professionals means I have built a large network of contacts around the country. Knowing that there are people to call upon for advice and support is fantastic.
Since finishing my Masters I've done some amazing and unusual things for work. I've whizzed around Wellington on a Segway dressed as a nun, I've staged a full scale horror walk through Rotorua Museum Te Whare Taonga o Te Arawa, and right now I'm in the process of painting recycling bins cerulean blue.