PhD programme at the School of Information Management
The PhD or Master's thesis is a major piece of work that demonstrates your ability to carry out independent research.
Overview
The School of Information Management (SIM) offers the PhD in:
Find out about our PhD students.
Some students entering SIM's PhD programme may be required to take and pass the research preparation courses within their provisional registration period. These course requirements will be determined on a case-by-case basis by the School's Research Degrees Committee. The courses are designed to help you develop a strong research proposal within your first year of registration. The courses are:
Victoria Doctoral Scholarships are available for exceptional students, and these are awarded on the basis of academic excellence and/or research experience and publication record.
Contact us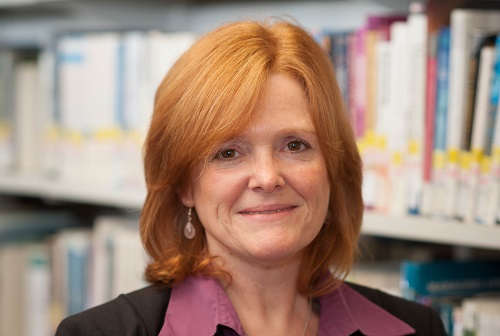 Professor in Library and Info Mngment
School of Information Management

RH 925, Rutherford House, 23 Lambton Quay
Entry requirements
To be accepted into SIM's PhD programme, you must have completed a Master's degree (or in exceptional cases an Honours degree) in a relevant subject with a minimum average grade of A-.
You must also have selected an area of research interest which can be supervised within our School. Note that you are not required to identify a supervisor in our School as part of your application. If, however, you wish to discuss a research area with one of our academic staff members, you are free to do so.
Another way to be accepted into our PhD programme is by upgrading from a Master's by thesis. The School offers the MCom in Information Systems as a Master's by thesis programme. The Wellington Faculty of Graduate Research (WFGR) provides the relevant information for upgrading from a Master's to a PhD.
Language requirements
If your first language is not English you must provide evidence that you have a high level of competency in English. Normally, we require confirmation that you have achieved an IELTS overall band of 7.0 with no score below 6.5, or the equivalent in another testing system.
Sometimes we may make an exception—for example, if you are a strong candidate and have achieved an overall band of 6.5 in IELTS. In such cases, you may be accepted into the PhD programme on the condition that you achieve the required level of competency in the English for Academic Purposes (EAP) programme at our university. There are some scholarships available through the Wellington Faculty of Graduate Research to cover the tuition fee for the EAP programme.
How to apply
You may submit an application at any time but applications will only be considered three times each year with deadlines of 1 March, 1 July and 1 November.
All applications to SIM are assessed by our School's Research Degrees Committee—which also allocates the supervisors for the accepted applicants. We will look closely at your previous grades, your referees' reports, your Expression of Research Interests, your English language capabilities, and your publications record.
If you are submitting a GMAT or GRE score, you should send it directly to the School's PhD administrator (chris.king@vuw.ac.nz) with a note to indicate that you wish it to be attached to your PhD application.
The WFGR website will continue to provide support to you throughout your studies at Victoria University of Wellington by offering a wide range of information for current PhD students, including details about workshops, services and resources, relevant policies and guidelines and so forth.
Related links