Research projects
Find out about the current research projects that staff and students in the School of Social and Cultural Studies are currently involved with.
Some current research projects within the School of Social and Cultural Studies include:
Assisted reproduction and new family formation
Entanglements between religion and development
The best way to prevent prison violence is sending fewer people to prison
Decriminalising sex work is the only way to protect women – and New Zealand has proved that it works
Are we over diagnosed and over medicated?
Techpreneurs and the global Islamic economy
How can evolutionary approaches can be integrated with mainstream criminological ideas?
What happened to human rights? Exploring the changing status of human rights in New Zealand
Contrasts in punishment between Anglophone and Scandinavian societies
The rights of servicemen and the politics of citizenship.
Assisted reproduction and new family formation
Associate Professor Rhonda Shaw (Sociology) is currently involved in two research projects on assisted human reproduction in New Zealand and Australia. Rhonda is a principal investigator with Sharyn Graham Davies and associate investigator Elizabeth Kerekere on 'Accessing Assisted Reproduction: Social Infertility and Family Formation' (2019 – 2022). The study, supported by a Marsden-fund grant of $816,000, uses critical comparative ethnography to explore for the first time the experiences of people who are denied or encounter difficulties accessing assisted reproductive technologies in Aotearoa. The project examines how these individuals create families in the context of globalised reproduction, and how they negotiate and manage their relationships with providers of reproductive materials and services in the process of family building. The aim of the study is to formulate new ways of theorising kinship and family life that will promote wider acceptance of new forms of family.
The second study, 'Expert views of Assisted Reproduction', involves qualitative research with experts based in Australia and New Zealand (academics, policy makers, lawyers, consumer groups, fertility clinic specialists, counsellors, and healthcare professionals) about their involvement with fertility treatment and their views on a range of reproductive technologies. Both studies build on work Rhonda began in 2002 addressing ethical issues on embodiment, identity, and cell, tissue, and organ exchange.
Entanglements between religion and development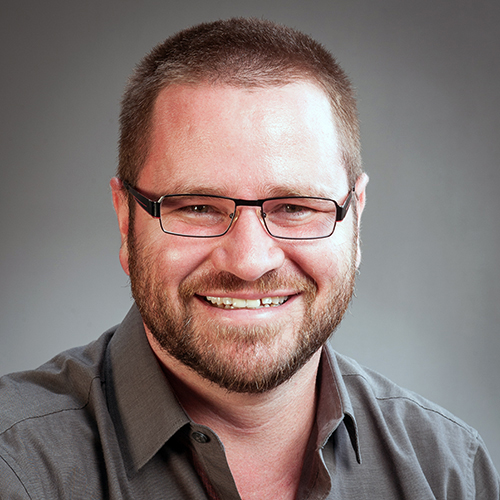 Over the past seven years Dr Philip Fountain has worked alongside colleagues at the National University of Singapore's Asia Research Institute in conducting pioneering research on the entanglements between religion and international aid and development. Development scholars still tend to imagine that religion has little to do with the work of development organisations in initiating social and economic change, but Philip's work has shown how mistaken this assumption is. His research has highlighted how contemporary encounters with religion decisively shape development outcomes. Careful examination of the history of development also reveals deep religious roots that continue to shape the social and moral imaginary, field practices and organisational infrastructure of NGOs today.
Components of this research were generously supported by the Henry Luce Foundation with a grant of US $400,000 for studying 'Religion and NGOs in Asia' (2015-2018). A highly productive collaboration, the project has resulted in the publication of multiple books and articles. Handy overviews of this research, published in 2018, include a blog post on 'Religion and NGOs' and a paper on 'Religion in the Age of Development', available in open-access online and both co-authored with Michael Feener.
The best way to prevent prison violence is sending fewer people to prison
Liam Martin has done some research on the problems of prison violence. He has written an opinion piece for Stuff. A scathing report by the ombudsmen shows that almost half the prisoners at Hawkes Bay prison have been assaulted during their sentence. Public discussion has centred on mismanagement of the high security unit and lack of a coherent gang strategy at the facility. Yet problems of prison violence stretch well beyond Hawkes Bay. Inspections at three other prisons last year found similar levels of victimization. The rates of assault at Manawatu prison were higher. Read more on this article in Stuff
Decriminalising sex work is the only way to protect women – and New Zealand has proved that it works
Sex work laws are a topic of hot debate in several parts of the world, including the UK. Even policy experts in this area can't agree on the best way to protect sex workers' rights. While some advocate the criminalisation of clients, sex worker-led organisations disagree; they say banning the purchasing of sex places sex workers in even more danger. Instead, they are calling for the decriminalisation of sex work – an approach which has been in place in New Zealand since 2003.
Myths abound regarding New Zealand's model, including unsubstantiated claims that the sex industry has expanded, with pimps emboldened in the wake of the new law, and that sex trafficking is rife. So what do we really know about New Zealand's policy of decriminalisation? Read more in the Independent.
For more information on the author of this article please read about Lynzi Armstrong's research.
Are we over diagnosed and over medicated?
We are constantly bombarded with displays of medications and advertising in our everyday lives. Supermarket aisles are stocked with medications, we walk past pharmacies every day, advertisements on the Internet
A better life beckons if we take this pill. And there is an ever expanding array of conditions which, we are told, can be improved if you just follow the prescription.
Chronic and life threatening conditions are of course a target for the drug companies selling their products in pursuit of profit, but also increasingly a range of other behaviours and symptoms that were not previously medicalised are coming under the purview of the drug peddlers – including our emotional state, our self-control and our sexual performances.
In sociology the issue of medicalisation, a process where more and more conditions, situations and experiences are responded to with medical solutions, usually pharmaceuticals, has been of interest for decades. And there is some substance to concerns about this process. To take one example, the prescribing of Zopiclone, an hypnotic drug used to improve sleep, increased by 300% over a ten-year period in Aotearoa New Zealand.
Unfortunately Zopiclone, like most drugs, can cause side effects, and with and increasing number of people using different drugs at the same time to treat multiple conditions, the potential damaging effects of over-prescribing are multiplied.
A further problem here is that we are not very good at recording side effects from the medications we are prescribed.
Research by Kevin Dew and his colleagues has shown that when patients raise concerns about side effects to their GP, they do so in a very vague way. There is a reason for this. Patients are being polite. They do not want to challenge the GP, who did the prescribing. This tentative way of raising concerns about medications provides a partial explanation for why side effects are massively underreported.
Kevin Dew and his colleagues have also shown how the reporting of side effects can be greatly enhanced if people know that they can report their concerns straight to the drug monitoring agencies and so not have to go through their GP,
For more information on the sociology of health please take a look at Kevin Dew's publications and research interests
Barriers to change
Jan Jordan plans to use the results of her PhD study in the 1990s, combined with media analysis, to assess how depictions of women and rape have changed since the 1970s—when speaking out about rape and protests against pornography sought to end the silencing and objectification of women
When news broke of the 'roast busters' sex scandal in 2013, people were shocked and outraged.
Questions were raised about why the voices of the young women involved were not heard and acted upon.
The case, which involved young men allegedly trying to intoxicate underage girls to rape them, became the latest in a series of controversies over police responses to reports of sexual violence.
The issues raised provide a platform for a $610,000 Marsden-funded study by Dr Jan Jordan.
"This case, and the debates it prompted, highlighted once again the ways in which sexual violence is often misunderstood, trivialised or the victims blamed for its occurrence," says Jan.
Estimates suggest only 10 percent of rape victims report the offence and, for most who do, their case progresses no further than the police reporting stage.
"My aim is to connect police decision-making to a changing social and cultural environment, exploring why women who are raped still often have to fight to be believed and have their cases fully investigated."
Techpreneurs and the global Islamic economy
A broad-ranging new research project by Dr Eva Nisa is examining dynamic trends in the global Islamic economy. The development of the Islamic economy is part of a broader Islamic resurgence and coincides with the development of political Islam in the 1970s. Dr Nisa's project focuses particularly on the role of young, tech-savvy, middle-class Muslim techpreneurs, whose deployment of advanced technology including FinTech makes them key players in the burgeoning Islamic economy. She will also examine the interplay between Islamic business and the digital economy, and the role of diverse stakeholders, including government and Islamic banking and finance, in facilitating the rise of the techpreneurs. These young, start-up entrepreneurs are perceived as assets in the growing Islamic economy, in part because of their ability to introduce Islamic brands and cater to the fast-paced Muslim markets.
How can evolutionary approaches can be integrated with mainstream criminological ideas?
Dr Russil Durrant is interested in exploring how evolutionary approaches can be integrated with mainstream criminological ideas to provide more comprehensive explanatory accounts of crime and our responses to crime. This research has an inherently interdisciplinary character and thus involves the integration of ideas across diverse academic disciplines including psychology, anthropology, biology, criminology, and history. Inevitably this means the use of a diverse range of key concepts and theories, but the work is centrally informed by Darwinian evolutionary theory. A book based on this research jointly authored by Russil Durrant and Tony Ward titled 'Evolutionary criminology: Toward a comprehensive explanation of crime and its management' will be published by Academic Press in 2015.
Dr Russil Durrant is also looking into research that focues on understanding how the tendency to dehumanise perpetrators of crime can help us to understand people's attitudes towards the punishment and rehabilitation of offenders. This work draws on a model of dehumanisation developed by Nick Haslam and employs experimental research methods. More specifically, in collaboration with an enthusiastic team of honours (Deborah Burckhardt, Millie Barry-Walsh, Kayla McGivern), forensic psychology (Merryck Anderson), and post-graduate students (Charis Dixson), Russil is investigating how different characteristics of offences and offenders can influence the tendency of people to dehumanise offenders and how this subsequently affects their assignment of punishment and support for rehabilitation. This research has important implications for the way that we treat offenders and how public attitudes towards punishment and rehabilitation are shaped by the way that people characterise perpetrators of crime.
What happened to human rights? exploring the changing status of human rights in New Zealand?
Dr Elizabeth Stanley's research 'What happened to human rights? explores the changing status of human rights in New Zealand' will investigate the development and decline of human rights standards in New Zealand. She will examine three populations that have been linked to weakened human rights practices: children in trouble with authorities, prisoners and asylum seekers/refugees. She will consider the contexts in which their rights have been both observed and curtailed from the end of World War Two to the present day.
The project will also chart the contemporary challenge to human rights erosion, and explain the ways in which New Zealanders and international actors continue to affirm human rights for the three groups in this study. The research will also explore how the culture of human rights can be reinvigorated in New Zealand, and explain why this move is important to New Zealand society, both locally and globally.
Dr Stanley has been awarded a Rutherford Resesarch Grant to carry out this research over the next three years.
Contrasts in punishment between anglophone and scandinavian societies
Professor John Pratt (Criminology) has recently published his latest book, contrasts in punishment: an explanation of anglophone excess and nordic exceptionalism. During the course of this research he was awarded a james cook research fellowship in social science (2009-2012) and then a fellowship at the straus institute for advanced studies in law and justice. In 2009 he was also awarded the prestigious radzinowitz prize by the editorial board of the british journal of criminology for his two part 2008 article in that journal on 'Scandinavian exceptionalism'. The prize is awarded each year for the journal article that is judged to have 'most advanced the discipline of criminology' to research the major differences in the punishment of offenders between new zealand, england and australia (anglophone countries) and the scandinavian countries. His book is a study in comparative penology that explains the origins, development and contemporary differences in penal values, cultures and strategies between new zealand, australia and england (anglophone countries and finland, norway and sweden (nordic countries). The goal of the research is to provide an explanation of why levels of imprisonment and prison conditions differ so much between these two clusters of societies.
The Polynesian iconoclasm
Associate Professor Jeff Sissons (Cultural Anthropology) was awarded a Marsden grant to carry out historical research into the destruction of religious architecture and images in French Polynesia, Hawaii and the Cook Islands during the early to mid-nineteenth century as a single historical phenomenon.
European missionaries are often seen as the drivers of conversion to Christianity in Polynesia but recently completed research by a Victoria University of Wellington anthropologist puts forward a different view. A three-year Marsden-funded study by Associate Professor Jeff Sissons has investigated a series of episodes that took place in Eastern Polynesia in the early 19th Century in which images of gods, marae and temples were destroyed or desecrated. The event, which he has called The Polynesian Iconoclasm, began in Tahiti and neighbouring Mo'orea in 1815 and quickly spread to the Leeward Islands, the Austral Islands, Hawaii and the Southern Cook Islands. In Tahiti, the iconoclasm followed a period of civil war and the return of exiled chief Pomare II who ordered traditional places and symbols of worship to be destroyed and 67 churches to be built throughout the island. Tahitians visiting other islands brought news of the event and this prompted similar practises. It appears that the revolutionary changes were motivated by a desire for both unity and renewal. All of these societies had traditions of annual social renewal involving sacrifices and feasting. The destruction of images and building of churches was a different kind of renewal which in almost all cases occurred during the season when such renewals traditionally occurred. Associate Professor Sissons' book, titled The Polynesian Iconoclasm: History, Habitus and the Seasonality of Power is currently being considered by a leading publisher.
Flaunting it on Facebook: young adults, drinking stories and the cult of celebrity
Dr Fiona Hutton (Criminology) is one of the principle investigators on a Marsden project 'Flaunting it on Facebook: Young adults, drinking stories and the cult of celebrity'.
Young adults in Aotearoa/NZ regularly engage in heavy drinking episodes with groups of friends within a collective culture of intoxication to 'have fun' and 'be sociable'. This population has also rapidly increased their use of new social networking technologies (e.g. mobile camera/video phones; social networking Internet sites such as Facebook and YouTube) and are said to be obsessed with identity, image and celebrity. This project explores the ways in which new technologies are being used by young people (and others, including marketers) in drinking practices and drinking cultures in Aotearoa/NZ. It investigates questions such as: how do drinking practices impact on young adults' identities? How are drinking stories and digital images (photos/videos) used in telling these stories online and who are they shared with? How does this vary across young adults with different ethnicities (Māori, Pacific Island, Pakeha), social classes and genders?
The rights of servicemen and the politics of citizenship
During the late 1950s, the British military tested nine nuclear bombs on Christmas Island in the Pacific. Thousands of servicemen from New Zealand, Britain and Fiji were present. Many of these 'test veterans' now believe that they were exposed to harmful levels of radiation and, as a result, that they and their children suffer from a range of illnesses. Aided by a Marsden Fast-Start grant, Dr Catherine Trundle (Cultural Anthropology) will study test veteran groups in New Zealand and the United Kingdom, examining their current claims for state compensation and exploring how these groups are pioneering increased access to information and healthcare for military personnel. Dr Trundle will investigate how veterans' demands are altering the way militaries and state bureaucracies monitor, record and archive information on the health of service personnel, how this information is made accessible for future use, and what governmental, biomedical and social factors lead to veterans' claims being acknowledged or denied. This research seeks to extend current anthropological theories of social inclusion and exclusion, human rights and citizenship, and increase knowledge of the changing ways that service personnel understand their entitlements from and duties to the state.