Cultural Anthropology
Get to know our Cultural Anthropology students and gain an insight into their research.
Hannah Gibson
PhD Candidate in Cultural Anthropology
Supervisors: Dr Catherine Trundle and Dr Caroline Bennett
Exploring Surrogacy within New Zealand
Contact: hannah.gibson@vuw.ac.nz
Zahida Jatt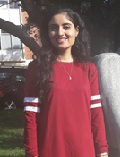 PhD Candidate in Cultural Anthropology
Supervisors: Dr Lorena Gibson and Dr Eli Elinoff
Memories, Belonging and Loss: Deconstructing understanding and use of space in Pre Parkinston Buildings in Pakiston
Contact: zahida.jatt@vuw.ac.nz
Rowan McCormick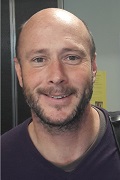 PhD Student in Cultural Anthropology
Supervisors: Dr Eli Elinoff and Associate Professor Jeff Sissons
Owner-builders of Unconventional Housing in Aotearoa
Contact: rowan.mccormick@vuw.ac.nz
Callan Sait
PhD Candidate in Cultural Anthropology
Supervisors: Dr Eli Elinoff and Dr Jeff Sissons
The more it gets to know you, the more attached you become": Personhood in human-robot care relationships in Japan
Contact: callan.sait@vuw.ac.nz
Former students:
Hayley Bathard
Since completing my Masters in Cultural Anthropology this year, , I have been working at the University of Otago's Wellington campus. I work in the Wellington Asthma Research Group, which is part of the School of Medicine. I have been and will be working on a number of projects in my position at the University of Otago, including one on disability for Maori and Pacific people in Aotearoa, and one on health literacy in relation to asthma. My roles on these projects include research of existing literature, analysis of interview and focus group data, and academic report and article writing. It's great being able to use the skills from my study across a number of areas in relation to health and disability, and to be employing my knowledge from medical anthropology on a daily basis.
I am so grateful for my time studying in the School of Social and Cultural Studies at Victoria University of Wellington—I loved being a part of the school, and working alongside all of the staff and students. In particular, I was very lucky to be supervised through my Masters by Catherine Trundle and Rachel McKee (from Deaf Studies) and I am grateful for all of their knowledge and support. I have taken so much from my time studying in the Anthropology department, gaining knowledge and skills that are both fascinating and useful for my current field of work.
Ben Steele
After completing an Honours degree in Anthropology, Ben worked at the Office of Treaty Settlements where he helped negotiate settlements of historical Treaty grievances on behalf of the New Zealand Government. He then won a Fulbright Scholarship and moved to New York city to complete a Masters Degree in Anthropology at Columbia University. Now Ben is working at the New Zealand Permanent Mission to the United Nations where he covers the work of the UN Security council general peace and security issues such as the Middle East, Afghanistan and Iran, and provides policy advice to the New Zealand Government.
Ben says he greatly enjoyed studying Anthropology at the University. The degree gave him skills essential to his current work. Anthropology is a great subject as it is wide enough to encompass many others; political science, economics and international relations, among others, all have their place within anthropology. but rather than focusing on just one, anthropology offers a holistic lens, essential in this interconnected and interdependent world.
Angie Wilkinson
The things I enjoyed the most about studying Anthropology were learning about different cultures and ways of doing things, and learning ways to interpret and understand these differences. This thinking broadened my world view. It made me more respectful of different ways of life and approaches to doing things. Studying anthropology gave me valuable skills in critical thinking, analysis, report writing, and qualitative research.
After I completed my undergraduate degree in Anthropology I taught English in South Korea, and then returned to New Zealand to complete my Honours degree in Anthropology. I have been working at Statistics New Zealand on the Census of Population and Dwellings ever since.
Statistics New Zealand is the country's national statistical office and produces a wealth of key social and economic information. While this might seem a far cry from my anthropology background the skills anthropology gave me have been very useful in my job here.
The five-yearly census is one of the largest community exercises undertaken in New Zealand, and involves counting every person and dwelling in the country. Anthropology has helped me to understand the diversity and complexity of the population we are measuring. This is important when we think about how we go about designing the questions that we ask, collecting the information from respondents, and interpreting the information that we get back.
Recently I have been fortunate to be able to use some of the qualitative research methods that I learnt in Anthropology. I conducted some questionnaire design research into an emerging ethnic identity in New Zealand. I used cognitive interviews and focus groups to gather the information, and my critical analysis skills to interpret the information and write up the results. I really enjoyed my time studying Anthropology at Victoria University of Wellington. I made a lot of great friends who are doing a diverse range of interesting things with their Anthropology degree. I would do it all again and am even considering taking some time out to do my Master's!