Research projects
Explore research projects undertaken by staff and students at the Wellington Faculty of Humanities and Social Sciences.
There are many research projects underway in the Faculty, involving a wide variety of organisational participants, either as funders or collaborators.
Creative Arts Strategic Grants
Marsden Fund
The Marsden Fund is a contestable research fund that supports research excellence in the social sciences and humanities, as well as science, engineering and maths. Administered by the Royal Society of New Zealand, it is the most significant avenue of external funding for researchers in the Wellington Faculty of Humanities and Social Sciences. Regarded as the hallmark of excellence for research in New Zealand, competition for Marsden grants is intense.
Our researchers in WFHSS have been highly successful in recent Marsden rounds. Below are two of the research projects our staff are currently working on.
Religious and Moral Fictionalism
This project will investigate how fictionalism can be used to help people with differing religious and moral beliefs to engage respectfully with each other and will examine the relationship between morality and religion through a fictionalist lens.
Exceptional trajectories: Transforming understandings of cancer survivorship
Professor Kevin Dew and Professor Kerry Chamberlain from the School of Social and Cultural Studies are co-leads on their project, which also involves researchers from the University of Otago, Massey University, and the University of Sydney in Australia. Their project, Exceptional trajectories: Transforming understandings of cancer survivorship, investigates how cancer survivors, their companions and supporters, and their health and medical carers represent, understand and negotiate survivorship, to gain insights into extraordinary survivorship.
---
Marsden Fast Start grants
Marsden Fund Fast-Start grants come from a special pool of funds set aside for emerging researchers.
Creating a Model for Learning Multiple Languages
Dr Corinne Seals, School of Linguistics and Applied Language Studies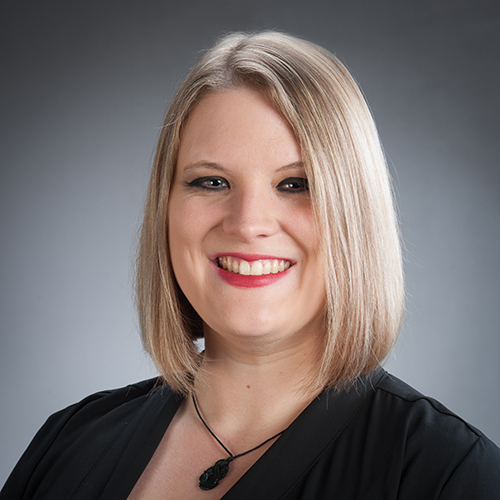 What would a model of language learning look like that supports the learning of multiple languages simultaneously while accounting for linguistic diversity across contexts? Additionally, how do we make sure that this model respects Indigenous knowledge? This project will work with Samoan and Māori communities to develop the first adaptable model of fluid multilingual development in language education. The resulting model will inform how to better support students in their language learning journeys across diverse contexts, in Aotearoa and internationally.
Additionally, by asking multilingual speakers to rate the acceptability of different grammatical forms during the model's creation, the model will make space for the diverse ways in which real speakers actually use language. This will further help bring abstract research on multilingualism to practical application. Finally, in making space for language diversity, this model will be able to be used for multilingual teaching internationally, while privileging Indigenous knowledge and languages. It will thereby have significant research value in education, linguistics, and social sciences broadly, as well as important real-world implications in educational contexts.
---
University Research Fund

(URF)
This internal fund is designed to support research activity that fits closely with Victoria University of Wellington's strategic priorities. At around $1,000,000, it is Victoria University of Wellington's major fund for investing in key research projects across the University.
New Directions for Transnational High-End Drama in TV's 'Multiplatform' Era
This project's central interest is the new opportunities for cross-national and/or cross-platform collaboration between national TV networks and globally-minded 'premium' players such as HBO and Netflix, a development exemplified by current Italian-language drama serial, My Brilliant Friend (HBO/RAI).
Given Notes: Seamus Heaney's Complete Translations
Dr Sonzogni researches the poetry of Nobel Laureates in Literature Irish poet Seamus Heaney (1939-2013). In particular, he is investigating how literary translation was an integral part of his own original writing from the beginning to the end of their careers. Marco is also researching a new book of poems.
Building Modern Education in China
Dr Limin Bai, School of Languages and Cultures
Currently Dr Bai is working on a book-length project on the Chinese nation and the education of children. The study examines how a new knowledge system, consisting of Christianity, natural studies, modern sciences, world history and traditional Chinese learning, was disseminated among Chinese children via missionary education. It aims to demonstrate how missionary education in China and the Chinese education system were mutually re-shaped against the socio-political, ideological, and intellectual frameworks of early twentieth-century China.
The Search for Meaning in Holocaust Cinema
Associate Professor Giacomo Lichtner, School of History, Philosophy, Political Science and International Relations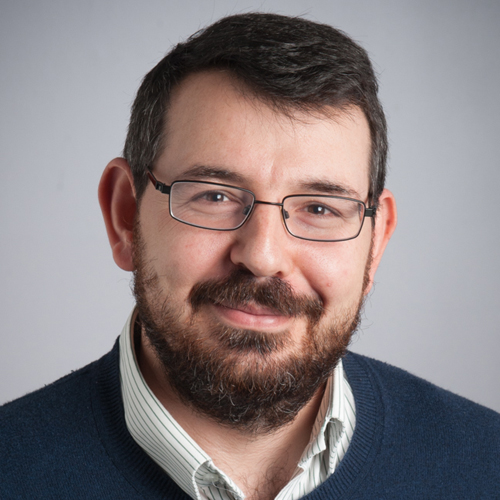 While cinematic approaches to the Holocaust have changed radically in both form and content since the first cameras entered the Camps, the fundamental difficulties facing filmmakers have not changed as markedly: how can one represent the seemingly incomprehensible, and restore a voice to those who did not return, or returned voiceless? Dr Lichtner examines the history of cinema's attempts to explain the concentration camp experience through an interdisciplinary study that tackles key questions in Holocaust representation, such as how to render the processes of dehumanisation, approach the gas chambers and crematoria, acknowledge the emotional ambiguities of liberation and post-war efforts to cope with trauma, remember, understand those experiences. By investigating models for the representation of dehumanisation and genocide, the book sifts through the debris left by the collision between filmmakers' fascination with (and audiences' thirst for) cathartic closure and most Holocaust survivors' refusal to search for meaning.
Recording project "Metropolis" w/ Europe's premiere jazz orchestra, WDR Big Band
Dr David Lisik, New Zealand School of Music—Te Kōkī
2020 New Zealand Election Study (NZES)
Professor Jack Vowles, School of History, Philosophy, Political Science and International Relations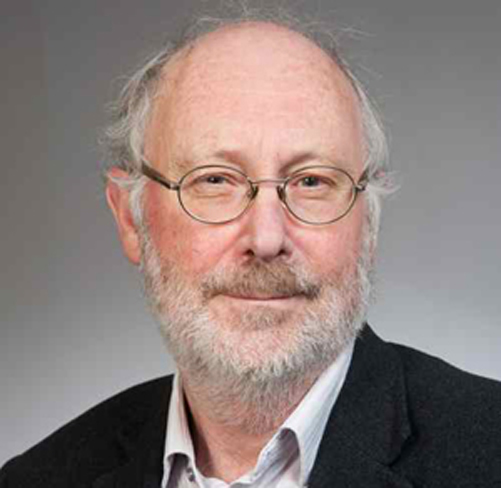 Through the analysis of political behaviour over nine successive New Zealand elections, we have been monitoring the democratic process in New Zealand during a period of social and economic change and, most particularly, during the transition between electoral systems: the first past the post (FPP) or plurality electoral system in effect in New Zealand from the origins of the political system, and the new Mixed Member Proportional (MMP) system which is in effect from the 1996 election.
The NZES began in its present form in 1990, continued in 1993, 1996, 1999, 2002, 2005, 2008, 2011, 2014 and its most recent study includes the 2017 general election. The NZES's main source of data are questionnaires which are posted to randomly selected registered electors across the country immediately following each election. Questions focus on voting choices, political opinions, and social and demographic characteristics.
---
Faculty Strategic Grant
Strategic Grants support large scale projects. These are projects that engage constructively with mātauranga Māori, in alignment with Mai i te Iho ki te Pae, as well as projects with the potential to lead to future applications for external research funding. They also align with the strategic goals of the University and the Faculties.
John Keats: Poetics, Care, and Empathy
Professor Heidi Thomson, School of English, Film, Theatre, Media Studies, and Art History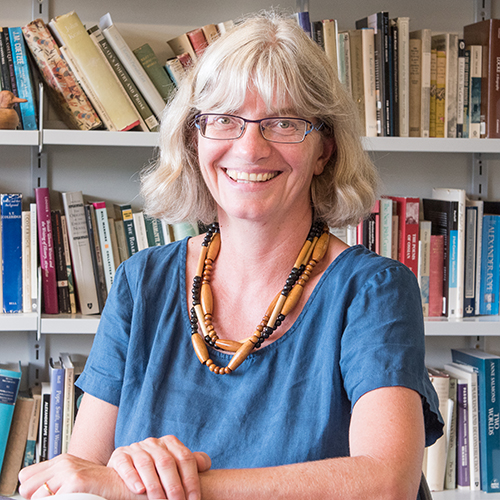 Professor Thomson's project, 'John Keats: Poetics, Care, and Empathy', points to the translational relevance of poetry and poetics for current debates about empathy, decision-making, and uncertainty. The lifetime of the Romantic poet John Keats (1795-1821) coincided with a particularly frustrating era in medical care: huge developments in anatomical and physiological knowledge overlapped with the deep frustration associated with lack of proper pain relief and the inability to avoid or treat infection. Effective anesthesia and antisepsis were not developed until the 1840s and 1860s. Keats's medical experiences (as a medical student, dresser at Guy's Hospital, caregiver, and patient) informed his poetry and poetics, and this particular project highlights Keats's awareness and resolutely secular accommodation of medicine's limitations into a poetic vision of the best possible life.
This stage of the project examines Keats's thoughts about the limits of a curative vision, his understanding of medical topography, and, in collaboration with Professor Jan Lauwereyns (Kyushu University, Japan), an examination of the bio-ethical ramifications of Guy's Hospital as a medical research institution.
---
Creative Arts Strategic Grants
In 2019, the Faculty funded five creative projects with a one-off Creative Arts Strategic Research Fund.
Economy & Agency: Civic designs to foster listening regarding unjust systems
Dr Emily Beausoleil, School of History, Philosophy, Political Science and International Relations
Amelkina commission and recording a solo programme
Dr Jane Curry, New Zealand School of Music—Te Kōkī
Mataora: Encounters between medicine and arts 2020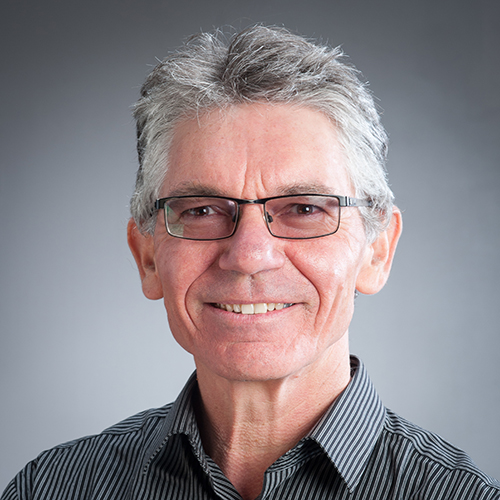 Mataora: Encounters Between Medicine and the Arts is a new interdisciplinary, research-led initiative which brings cultural, creative and clinical partners together in a performance setting to explore connections between the arts and medicine. Essentially it is a large-scale theatrical production juxtaposing panel discussion with a wide variety of presentation and performance formats: storytelling, short films, theatrical and musical performances, readings, comedy and interactive creative events. The whole day will be directed as a seamless, polished performance, with a narrative that evolves over the day, supported by lighting, set design, sound and projection.
Mataora 2020 will bring medical researchers and scientists into dialogue with artists, community workers and health professionals in a unique and highly engaging format. Mataora foregrounds celebrates and interrogates the role of creativity in addressing and solving social problems. It highlights the value of creative arts as research and the performance of research. It will provide valuable public outreach for Victoria as well as performance outcomes by providing innovative ways of looking at health issues.
Miharo: Engaging young people through live performance
Dr Nicola Hyland, School of English, Film, Theatre, Media Studies, and Art History
The Glitter Garden: Drag theatre for young audiences
Dr Lori Leigh, School of English, Film, Theatre, Media Studies, and Art History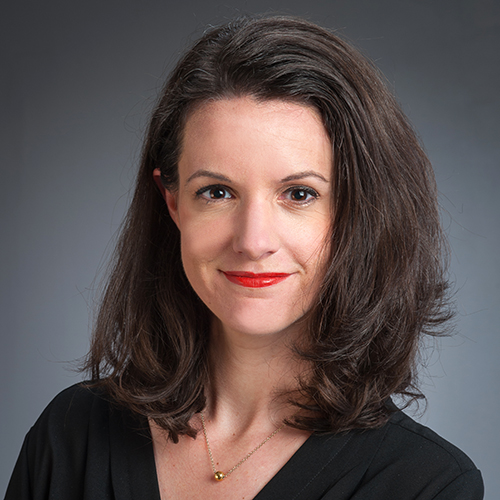 The Glitter Garden is a full-length play for young audiences which has confirmed performance seasons at Circa Theatre and Auckland LIVE. Using the scenographic language of drag, the play tells the story of a gardener who struggles to grow flowers or vegetables in his patch. Glitter Garden also has a prominent subtext of lessons of self-care and self-acceptance. For this project, Lori is collaborating with Dr Sean Coyle (Associate Researcher) who is an expert in queer scenography. I am directing the work and co-creating it with drag performer George Fowler (aka Hugo Grrrl).
Our research will be grounded in queer theory, drag discourse, and TYA (Theatre for Young Audiences) using a practice-based methodology. Drag is a mode of performance that transcends the simple notion of "cross-dressing" or gender impersonation. It intersects with personal narratives of history and identity. This form of TYA will use theatre and drama to address social issues, particularly with regards to gender diversity. The underlying question of the work is how do we use methods of drag performance in script-based theatre that is created to engage young audiences in an active, participatory way? We aim to explore this using the Danish model of TYA as referenced by Afolobi (2015) "the Danish model of TYA rests on the perception of children as 'beings' with independent artistic experience and ability rather than as individuals in a process of 'becoming', who must learn to understand art. This idea postulates that children have the same requirements of good, professional artistic experiences that adults have and that the artistic experience itself is fulfilling and cannot be boxed into an educational or training context alone" (https://doi.org/10.1080/13569783.2015.1065724).
---
Summer Gold Competition
The Summer Gold Competition acknowledges the research achievements of students who participate in the University's Summer Research Scholarships Scheme. These scholarships offer a unique opportunity for external organisations, academics and students to work together in research.
Working with globally recognised researchers in a local setting, our students gain valuable real-world experience as well as an insight into what research is all about.
For the Summer Gold Competition, students design a poster or create a video about their research, in collaboration with their supervisor.
2018 results
Best overall poster
English Literature student Lydia Verschaffelt, working with Professor Heidi Thomson, School of English, Film, Theatre, and Media Studies.
Best Visual Presentation
Jeremy Young, working with Dr Conal McCarthy, School of Art History, Classics and Religious Studies.
Humanities, Health and Psychology winner
English Literature student Samantha Murphy, working with Senior Lecturer Dougal McNeill, School of English, Film, Theatre, and Media Studies.