Research projects
Explore research projects undertaken by staff and students at the Wellington Faculty of Humanities and Social Sciences.
There are many research projects underway in the Faculty, involving a wide variety of organisational participants, either as funders or collaborators.
Marsden Fund
Marsden Fast Start Grants
University Research Fund
WFHSS Interdisciplinary Research Projects
Summer Gold Competition
Marsden Fund
The Marsden Fund is a contestable research fund that supports research excellence in the social sciences and humanities, as well as science, engineering and maths. Administered by the Royal Society of New Zealand, it is the most significant avenue of external funding for researchers in the Wellington Faculty of Humanities and Social Sciences. Regarded as the hallmark of excellence for research in New Zealand, competition for Marsden grants is intense.
Our researchers in WFHSS have been highly successful in recent Marsden rounds. Below are two of the research projects our staff are currently working on.
The Mysterious Disappearance of Tuuaahu
Associate Professor Jeff Sissons, School of Social and Cultural Studies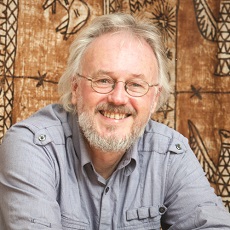 One of the great mysteries of Maori cultural history is the absence from the archaeological record of ritual structures comparable to Polynesian marae and temples. Theories suggest that this absence is partly due to the performance of tapu-removal rites that were focused on tuuaahu (shrines) and other features of the landscape in the mid-nineteenth century.
This research seeks to show how these rites reflected changing understandings of tapu, land and personhood and contribute to a significant rethinking of Maori cultural history and to current debates on ontology within cultural anthropology.
The focus is on the activities of the Taranaki priest Tamati Te Ito, the leader of a Christian tapu-removal movement that came to be known as Kaingarara (Reptile-eaters). Te Ito performed his tapu-removal rites, which included cooking lizards and desecrating tuuaahu in waahi tapu (sacred groves), throughout Taranaki in the 1850s. A primary aim of this research will be to document the origins, development and influence of Tamati Te Ito's movement.
A 'Big Data' Approach to the Problem of Electoral Turnout
Professor Jack Vowles, School of History, Philosophy, Political Science and International Relations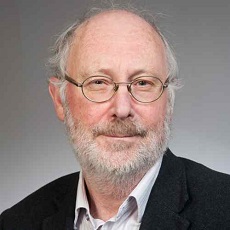 Why has New Zealand's electoral turnout declined? What can be done about it?
Previous research can partly answer the first question. But to answer the second, we need to know more about the people who move in and out of voting, a group inaccessible in previous research relying on surveys with low response rates among those not voting.
Taking a 'big data' approach, using a sample of 30,000 from marked electoral rolls, this project will map and explain stability and change in voting and not voting over two general elections and two local elections.
The research tests four hypotheses:
Māori enrolment, turnout, and roll choice are affected by a mixture of socio-economic and cultural factors.
That turnout behaviour in the first election in which a person is eligible to vote will predict later behaviour.
If the first opportunity to vote is a local rather than a national election, this will adversely affect later turnout behaviour.
Turnout behaviour becomes less fluid as people get older.
Marsden Fast Start grants
Marsden Fund Fast-Start grants come from a special pool of funds set aside for emerging researchers.
East side orchestras: Music, poverty, and social change
Dr Lorena Gibson, School of Social and Cultural Studies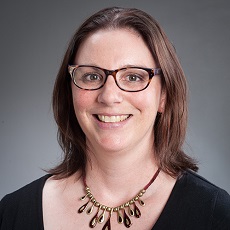 Can music really change lives? This is the goal of El Sistema, a Venezuelan music and social development initiative which began in 1975 and is today one of the world's largest orchestral music education programmes.
Sistema-inspired programmes operate in over 60 countries worldwide, including New Zealand, providing musical and social opportunities to children with the aim of transforming their lives, their families' lives, and their wider communities.
Dr Lorena Gibson's project, East Side Orchestras: Music and Social Change, explores the social impacts of three charitable organisations that provide free Sistema-inspired programmes in urban Wellington.
Lorena's project involves ethnographic research with young people (many of whom are Māori and Pasifika) participating in orchestral music education programmes in low decile schools in Cannons Creek and Taita. It asks: can music really change lives, and to what extent do Sistema-inspired programmes foster young people's hope and agency?
It will be the first long-term ethnographic study in Aotearoa/New Zealand to track and observe the social, cultural, and musical impacts of these programmes as identified and experienced by young people themselves.
University Research Fund

(URF)
This internal fund is designed to support research activity that fits closely with Victoria University of Wellington's strategic priorities. At around $1,000,000, it is Victoria University of Wellington's major fund for investing in key research projects across the University.
Strangers in the house: Representational roles and parliamentary socialisation of first-term Members of Parliament in New Zealand and Germany
Associate Professor Hilde Coffe, School of History, Philosophy, Political Science and International Relations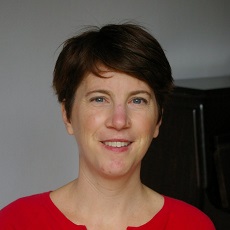 This project is looking at first term MPs' understanding of their representational role, their socialisation in Parliament and how they manage their own definitions with demands. Through a two-case study of New Zealand and Germany, two countries with a Mixed Member Proportional (MMP) electoral system, first-term MPs will be interviewed immediately after the 2017 elections in both countries
Particular attention will be paid to the way they see their interaction with their constituents and more broadly with ordinary citizens, and how that relates to the list and electorate mechanism within MMP.
The same MPs will be interviewed again a year later, allowing an examination of the way in which first term MPs have reconciled their own, pre-incumbency definitions of their representational roles with demands from their parties, Parliament and voters.
It will help to pinpoint (institutional) constraints first term MPs may have encountered which may have prevented them from translating their role intentions into actual behaviour, and more generally also allow for an assessment of the way they experienced their socialisation within Parliament.
WFHSS Interdisciplinary Research Projects
The Faculty offered an interdisciplinary fund from 2016– 2018 to support research projects that develop or enhance interdisciplinary research connections within and beyond WFHSS. Projects supported included:
A digital humanities project: A Literary Atlas of Wellington.
History and Classics researchers collaborated on Māori Myth in English Translation.
A study of Patient Perception of Benefits and Risks when offered Prescribed Medication.
A project to recover and disseminate the waiata written by Māori Prisoners of War in 1863.
The creation of a virtual reality viewing experience: Embodied.
Working through a computational analysis of literary texts to understand the development of human values & personality.
Summer Gold Competition
The Summer Gold Competition acknowledges the research achievements of students who participate in the University's Summer Research Scholarships Scheme. These scholarships offer a unique opportunity for external organisations, academics and students to work together in research.
Working with globally recognised researchers in a local setting, our students gain valuable real-world experience as well as an insight into what research is all about.
For the Summer Gold Competition, students design a poster or create a video about their research, in collaboration with their supervisor.
2018 results
Best overall poster
English Literature student Lydia Verschaffelt, working with Professor Heidi Thomson, School of English, Film, Theatre, and Media Studies.
Best Visual Presentation
Jeremy Young, working with Dr Conal McCarthy, School of Art History, Classics and Religious Studies.
Humanities, Health and Psychology winner
English Literature student Samantha Murphy, working with Senior Lecturer Dougal McNeill, School of English, Film, Theatre, and Media Studies.