Visiting students
Postgraduate students in chemistry may spend up to 12 months working at Ferrier to gain valuable experience in a team of professional chemists.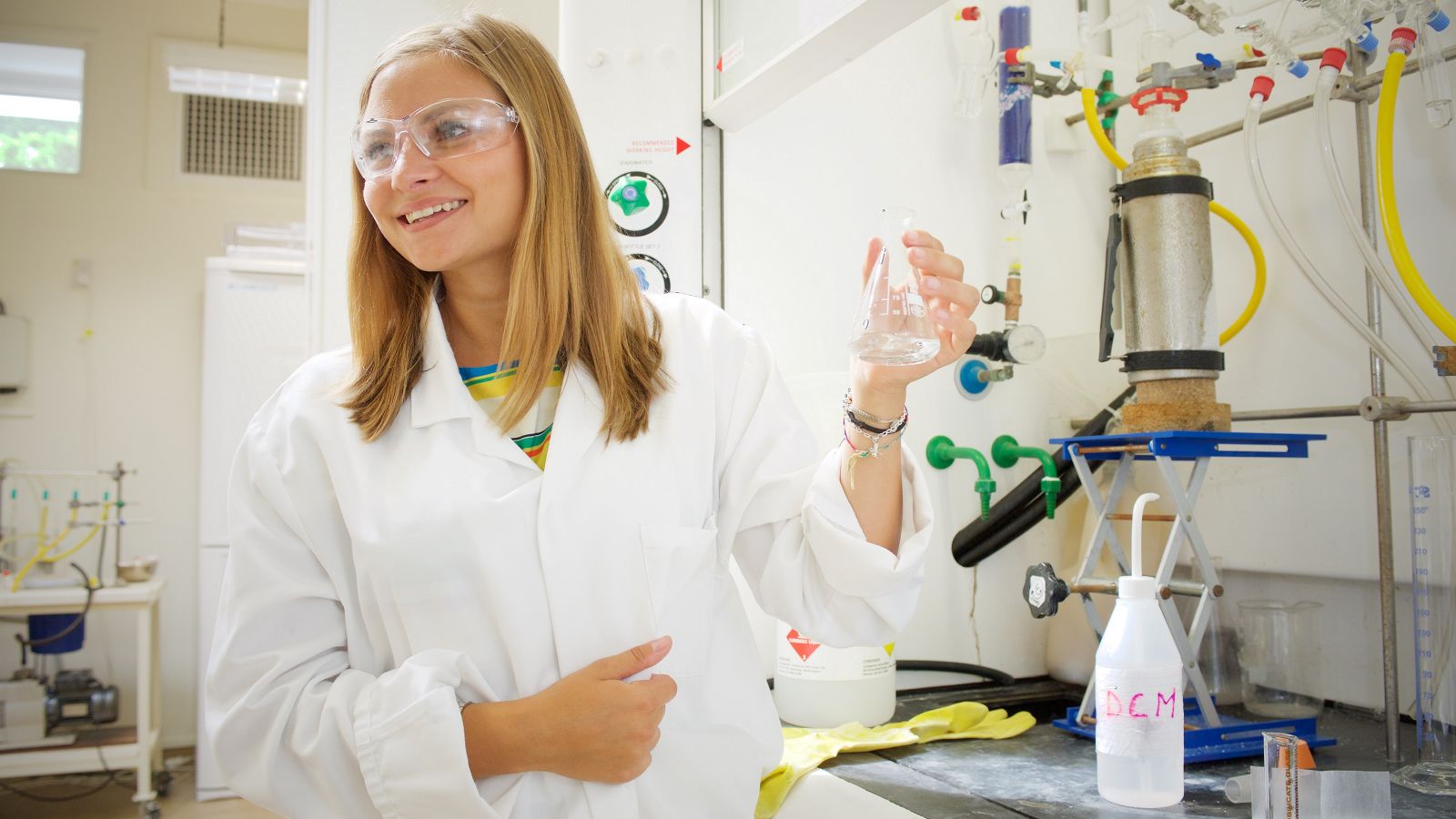 We welcome applications from students enrolled in postgraduate research degrees at universities in New Zealand and overseas to spend 3–12 months working with us.
Students become part of the team, gain experience working with a team of experienced scientists and contribute to real commercial and research projects.Although financial support from the Ferrier Research Institute is not provided for these visits, practical assistance with travel documentation, accommodation and other needs is readily given.
Mohammad Firoozinia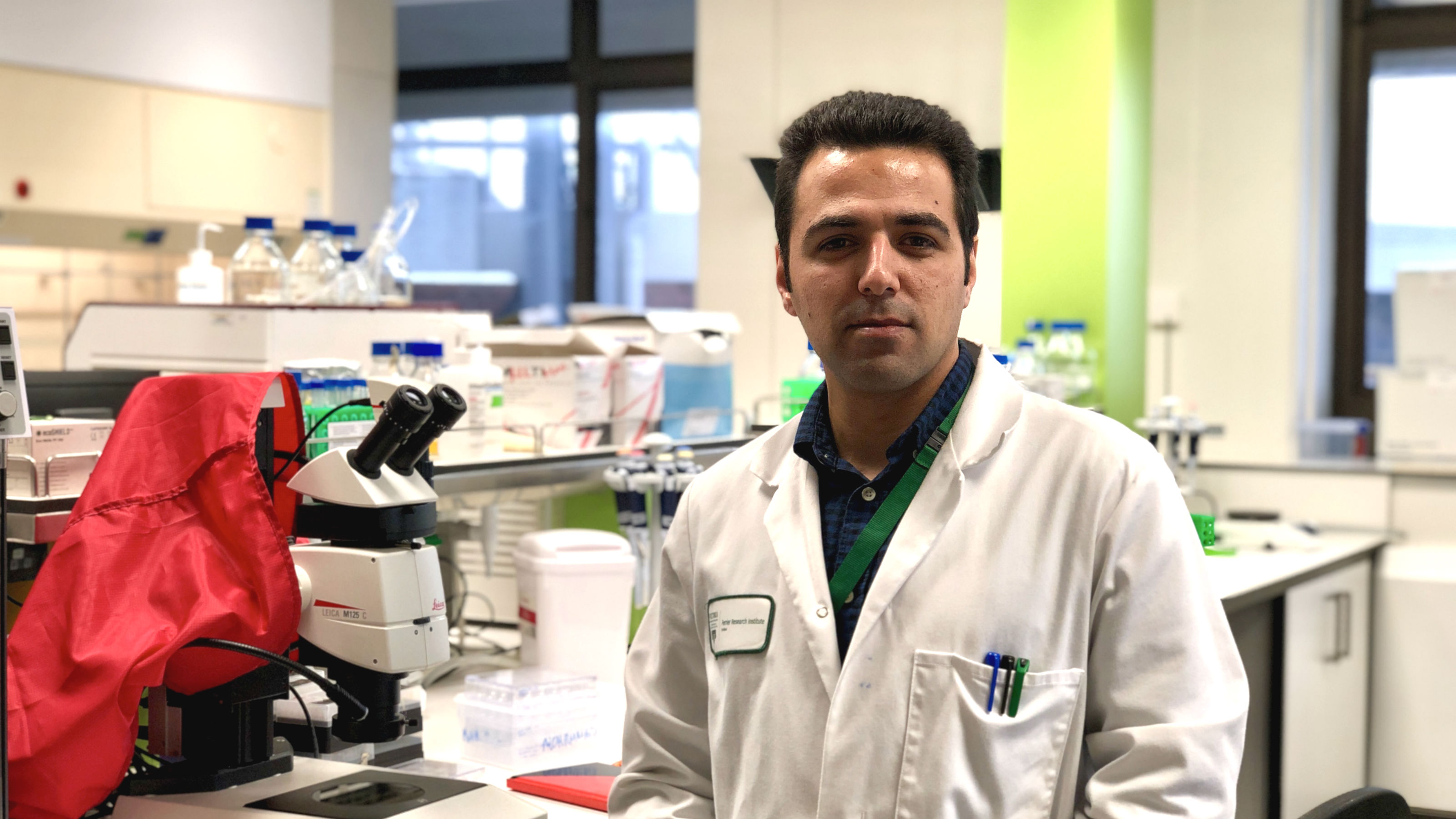 Originally form Shiraz in Iran, University of Canterbury Biochemistry PhD student Mohammad Firoozinia took up the offer to be a visiting student with the Ferrier Research Institute for the opportunity to work in Professor Emily Parker's lab.
'My main reason for coming here was to carry on my PhD research as part of the Parker group in the new synthetic and molecular biology laboratory launched in 2018. I was looking to learn more and improve my skills by working alongside the experienced and knowledgeable scientists here.
"I have been fortunate to have the chance to work with experienced and like minded people here. Emily is very supportive, and her supervisory abilities give me the confidence to work within her team.
"I am also hoping to develop a strong professional network here."
For his thesis, Mohammad is focused on exploring the evolution of enzymes within the Claisen-condensing family to develop a greater understanding of their catalytic and regulatory mechanisms.
This research has the potential to be used for novel drug design.
Rachel Ghadiali
During her four month visit, University of Liverpool student Rachel took on two very different pieces of work.
"My main reason for coming here was to take part in a work internship as part of the funding for my PhD," she says. "I've been working with Avalia Immunotherapies on investment research, looking at the commercial side of biotechnology and investors. I've gained a lot of important knowledge on the process of starting up a biotech company and investment strategies."
"I was also lucky enough to do some work for my PhD with Professor Peter Tyler and Dr Olga Zubkova synthesising dendrimers, something I will take back home to test," she says.
Rachel says the exposure to Peter and Olga's chemistry expertise was invaluable. "My PhD is biology based but my roots are in organic chemistry, so I've learnt a lot and enjoyed focusing on something different."
Rachel says that she felt very welcomed by the Ferrier team. "It's a great working atmosphere—they are like a big family and everyone is very helpful and knowledgeable."
For her first trip to New Zealand, Rachel loved Wellington city's vibrant atmosphere and convenient location. "It's a beautiful setting. Everything is so green and lovely, and the beaches and outdoors are so close."
Oskar Hoff
Oskar, a chemistry student from Graz University of Technology, Austria, worked with Dr Peter Tyler making enzyme inhibitor analogues.
"I enjoyed working in a business environment with professional chemists, rather than the grad students and postdocs that I'm used to at university. Being with people who were so much older and more experienced than me was a little daunting at first, but I found out that there is still plenty of new chemistry that they don't fully understand either," he says.
He also appreciated being part of a team, including the process chemists at GlycoSyn. "The environment is very different to the competition I encountered at university—everybody is happy to work together here. You can ask anyone for help and they will spend time answering your questions."
Oskar says that coming from Austria, a land-locked country, being close to the sea made his time in New Zealand feel a little like a holiday.
"I really liked Wellington—for a small city, it's very diverse. I also had plenty of support from the Ferrier team to get set up and find a flat. You can easily get the bus to the Gracefield campus, but I chose to buy a car to travel out from the city."
Oskar's visit was supported by a scholarship from his university and a grant from the Austrian government.
Kieran Stockton
Kieran spent a three-month residence at the Ferrier Research Institute in 2014 during the final year of his PhD in chemistry at the University of New England, Armidale, Australia.
He particularly enjoyed the efficiency of the processes he experienced at the Institute. "Because the guys at Ferrier are professional scientists not academics, everything is geared to getting results quickly and not getting bogged down, because time is money.
"The NMR system, for example, is awesome. You can load the sample yourself and get it to run overnight, but Herbert Wong (who knows everything about NMR) is always there to sort out any issues."
Kieran was also pleased to get some significant results from his lab work. "I was given some advanced intermediates so I was able to do some new chemistry. I had two targets and was able to complete both of them.
"You have to get out of your comfort zone to truly thrive. I was quite nervous initially—I wondered what would be expected of me and if I would be up to the task. It turns out that I was, but it really made me push myself.
"At Ferrier, there are some quite senior people doing bench chemistry and a wealth of knowledge among them. It's incredible to work with people who have years and years of experience and who seem to know everything.
"I found the fortnightly group meetings where we bantered back and forth were a good way to learn, but also to find out that other people had the same chemistry problems as I did."
Find out more
Contact Dr Alison Daines, postgraduate coordinator at the Ferrier Research Institute, to apply and for all enquiries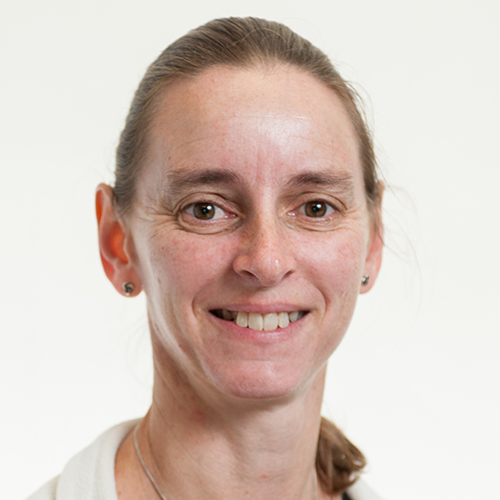 Senior Scientist · Postgraduate Coordinator
Ferrier Research Institute

GIQ , Gracefield Innovation Quarter, Lower Hutt