50 years of Theatre
The Theatre programme is celebrating 50 years since its inception as Drama Studies at Te Herenga Waka—Victoria University of Wellington in 1970. As part of the celebrations, the programme staff invited founding professor Phil Mann to tour the facilities and join them to discuss the creation, history, and evolution of the programme.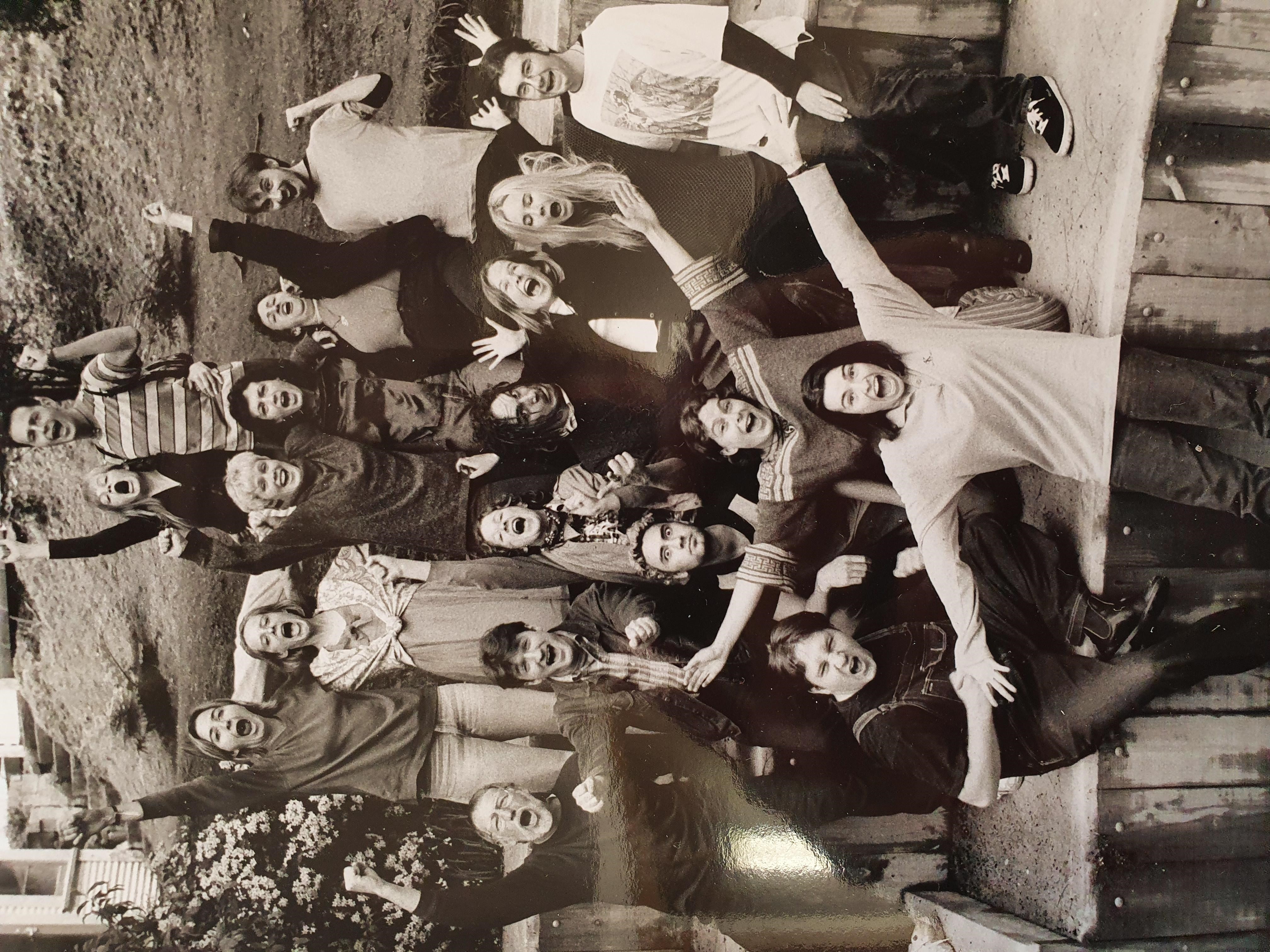 Professor Mann has seldom returned to 77 Kelburn Parade since he retired in 1998. "People had to find their own feet and their own way of doing things," says Professor Mann of his departure from the University. "I felt it was solid, sound, and working. I'd done my job."
Many would agree that Professor Mann had certainly done his job in setting up the first drama courses at a New Zealand university. His 30 years with the University saw Drama Studies develop fast, with three theatre courses and a film course on offer by 1974.
"What's thrilling to me about this is the way in which it's developed. It started off in one small room, and that was our theatre," says Professor Mann. Drama Studies began in the then semi-derelict 91 Kelburn Parade (now home to the Jazz programme), in a billiard room converted into a studio.
Professor Mann turned up to teach his first lecture in this studio. He was expecting to have to find some chairs but what awaited was a much larger job. "They had knocked the walls down inside, but the rubble was all over the floor, so my wife and I, we swept the rubble out of the room. It really was starting from scratch," he laughs.
When Professor Mann started creating the programme, he "had to invent almost everything" but cemented the programme in the motto of 'learning by doing': "I wanted to convey my love of drama. I wanted students to share the pleasure of creative work, and I wanted to create informed audiences and skilled performers."
The Theatre programme's current director Dr Nicola Hyland says, "The kaupapa of the Theatre programme continues to be centred on learning through doing, with the theatre space a vital hub of creative and critical practice and research, collaboration and community. Phil's dedication to devised theatre methodologies led to a whakapapa of original, innovative, experimental, and award-winning work seeded at Victoria University of Wellington."
Professor Mann described the community that surrounded the programme and the 'openness' of the places and people.
"The beautiful thing at that time, for me, was that New Zealand was coming alive. It was sparkling. There were innovations going on and so much happening. It was like the place was just waking up. So, Drama Studies was a part of that."
From the close relationship with Downstage Theatre, which was also where he worked when he met Professor Don McKenzie, to the innovative ideas from other people, including student Robert Lord who went on to become one of New Zealand's leading playwrights and co-founded the script agency Playmarket.
"The second year was very good. It was such a pleasant experience and that by in large continued over the years because the demand for people to come and do drama was amazing," says Professor Mann.
He also reminisced about the shared experiences and expertise with other departments, from Classics to Music, to languages. "I got on very well with the Classics department staff. So, if I was doing a classical play, I could call upon them, Alex Scobie or John Davidson, and they would share their expertise with me. The German department would get me in to direct The Caucasian Chalk Circle or something like that. The same happened with French. We started a bilingual theatre company called Le Théâtre des Îles which we toured New Caledonia and other Pacific islands with.
"Drama is universal. It was lovely to be able to have experts called in on some things and who had a real interest, even when we had just the little theatre."
The connection between theatre and film
Emeritus Professor David Carnegie and Adjunct Professor in Film Russell Campbell also joined the discussion, having been a part of the programme since 1979 and 1982, respectively.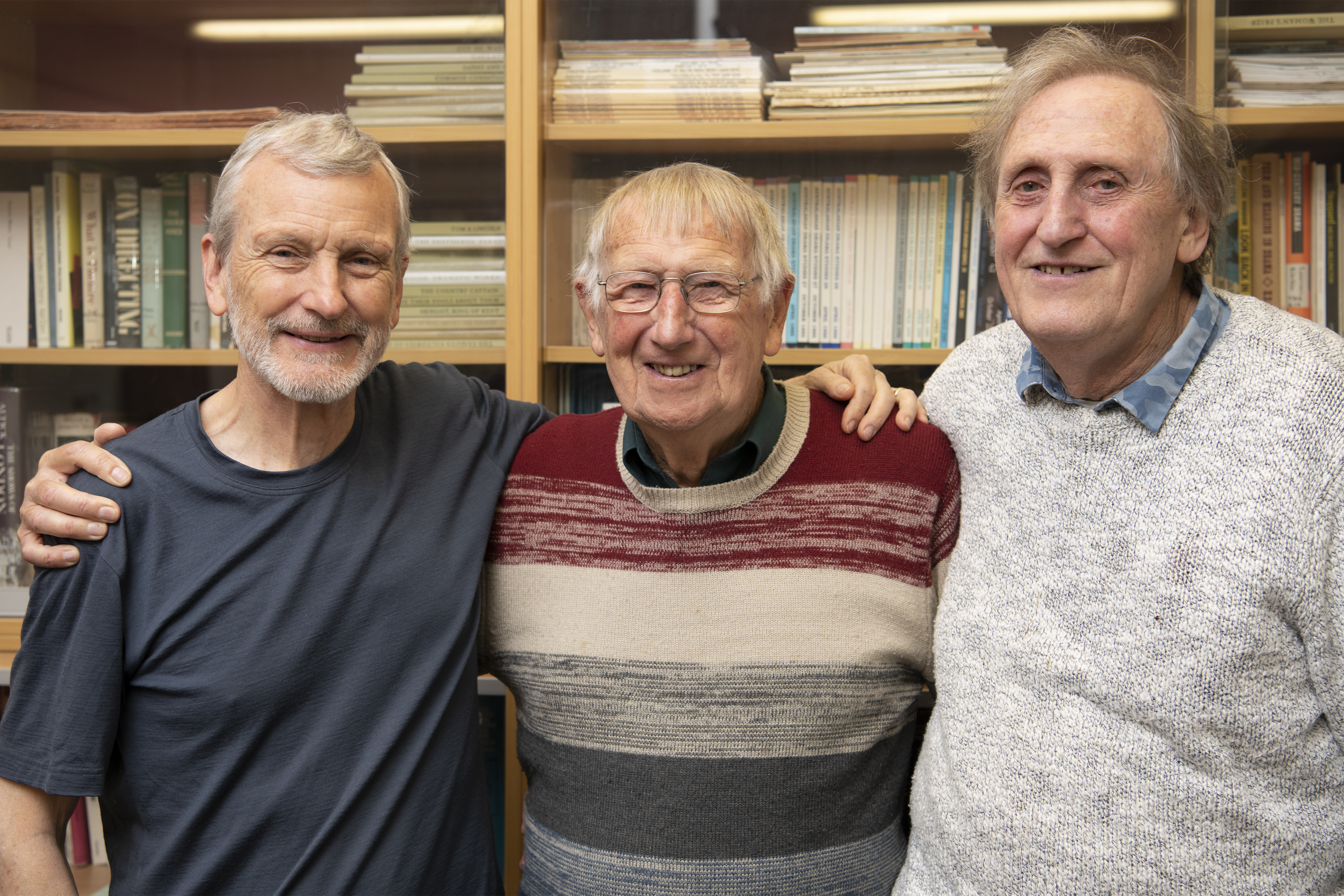 Emeritus Professor Carnegie had introduced drama teaching at Otago two years after Victoria University of Wellington. He recalls:
"Phil and I were at first the only two theatre academics in the country, so we started swapping visits and teaching each other's classes. My students loved Phil's energy and directing genius, and I shared his passionate belief in the playwright as the originating theatre artist. Back in Canada at McGill, I got a letter from Phil suggesting I apply for the just-announced second full-time job at Victoria University of Wellington. I did.
"But when I flew out to join Phil as his number two in 1978, I found he was departing for two years to Beijing to work for the Chinese national news agency. I had to meet him in San Francisco airport to collect the keys to Drama House as he headed off to China! And of course, I had to learn and direct the Drama Studies programme for the next two years till he came back. It was a good thing we shared such a firm understanding of our purpose, of inviting students to learn by doing as well as by study. When he got back, we were partners, and complemented each other to our mutual satisfaction for the next thirty years."
Professor Mann not only established Drama Studies but introduced Film Studies. In both cases, this started as education rather than training.
"Phil taught the first film course in New Zealand universities in 1971, I think it was, and then David introduced History and Criticism in 1979," explains Professor Campbell. "The integration of film and theatre was part of the ethos of the programme. Though film studies had to develop as an autonomous discipline, we aimed for cross-fertilisation.
"Skills our students developed in writing, directing, design and performance, as well as historical and critical analysis, could apply in both areas. The journal Illusions was founded by students in my 1985 Film Analysis class. It went on to become a pioneering periodical devoted to New Zealand film, theatre, and television and survived for many years. I find it intriguing that Jane Campion and Taika Waititi, two of the most successful directors to have studied in the programme, both took theatre courses, not film."
Drama Studies evolved into the Department of Theatre and Film, then in the late 1990s, Film and Theatre became separate programmes in the School of English, Film and Theatre (later joined by Media Studies and Art History). Film and Theatre still work closely together today, including on the delivery of the Master of Fine Arts (Creative Practice).
Items donated to the Robert Lord Library
During his visit, Professor Mann also submitted items to the Theatre programme's archive, the Robert Lord Library. His archives are valuable taonga for staff and students," says Dr Hyland.
The items included devised scripts, course outlines, and pictures. The scripts included plays worked on by now established theatre practitioners, actors, and directors, including David Lawrence, Hannah McKie, Erik Thomson, and Jess Feast. There was also a couple of class photos from the 1990s which included alumni film director Taika Waititi and actress Laura Hill (Shortland Street).