Victoria offering New Zealand's first bicultural MOOC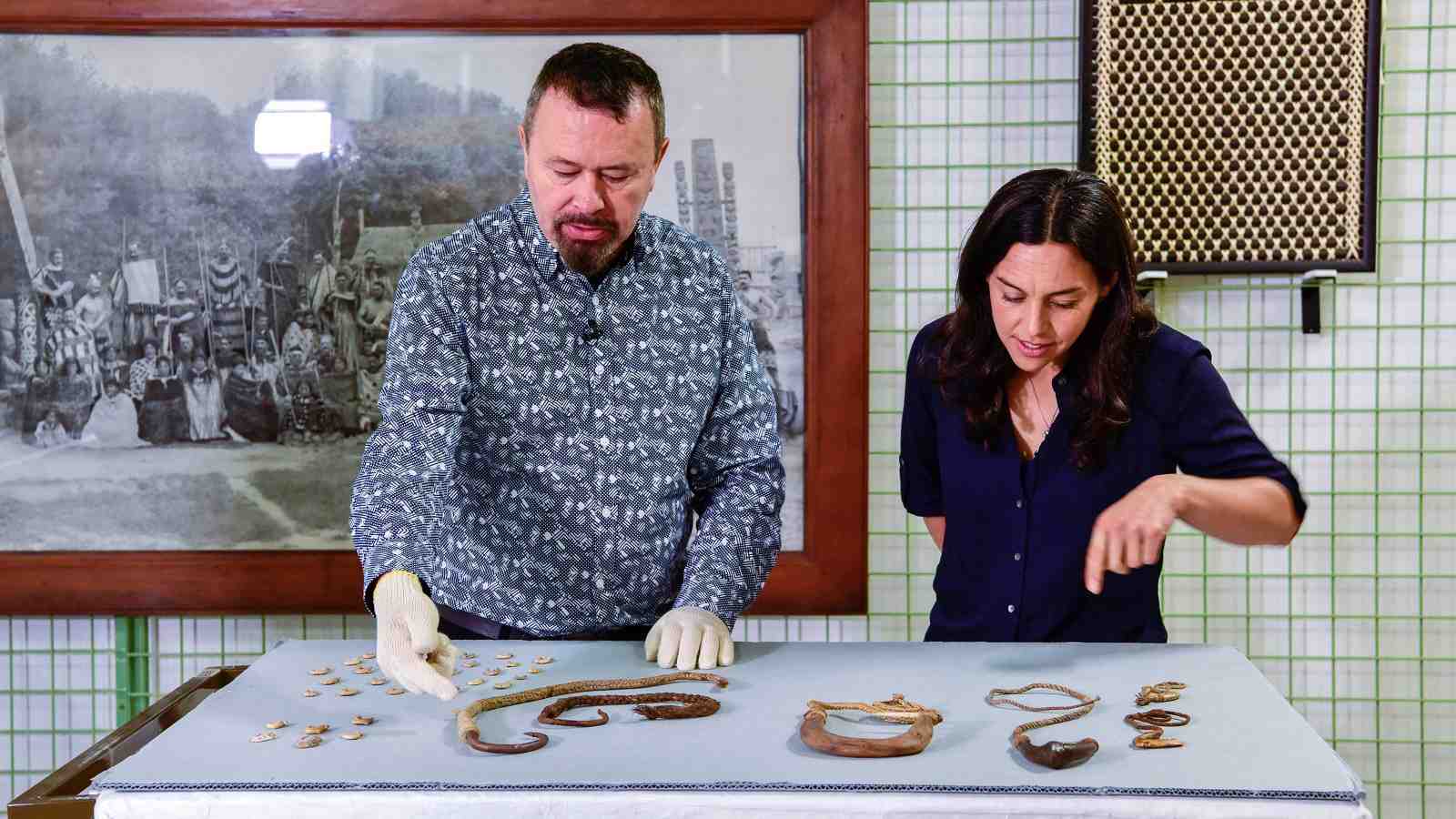 How people express their culture through perspectives on the landscapes they live in is the focus of New Zealand Landscape as Culture, the latest massive open online course (MOOC) to be offered on Victoria University of Wellington's edX platform. It is New Zealand's first bicultural MOOC and a unique offering on the international stage.
Incorporating mātauranga Māori and te reo Māori, and introducing ideas from both Māori and Pākehā cultures, the course will be presented by Dr Maria Bargh (Te Arawa and Ngāti Awa) who is Head of School in Victoria's Te Kawa a Māui, the School of Māori Studies, and Emeritus Professor Lydia Wevers, a specialist in New Zealand literature and history.
"We want people to think about their own landscape and what culture might be embedded there that they haven't thought about. Landscape is never neutral—the hills have names and they mean something," says Professor Wevers.
Developed as a series, the MOOC will begin with the four-week course, New Zealand Landscape as Culture: Islands (Ngā Motu), which is now open for enrolment and will start on November 10, 2017.
With guest appearances from other experts, the course will also explore the geology, popular culture, politics, art and literature of landscape.
Victoria is the only New Zealand university to offer courses on the global edX platform, and joins top-ranked Unites States universities including MIT and Harvard in teaching high quality courses based on world-class research through the platform.
Launching its debut MOOC in April this year, Antarctica: From Geology to Human History, the Victoria course attracted more than 5000 enrolments. A return journey to Antarctica is planned, as is a series on restorative justice.
"Our MOOC programme is an important addition to the broad range of Victoria courses offered, as it gives domestic and international learners a high quality educational experience with our world-class academics," says Steven Warburton, Assistant Vice-Chancellor (Digital Futures) and director of VictoriaX—the University's edX programme.
"This MOOC showcases Victoria's role in enriching national culture, and is the latest in an exciting line-up of VictoriaX courses to be delivered."
New Zealand Landscape as Culture: Islands (Ngā Motu) starts on Friday 10 November, 2017. Enroll now for free online: https://www.victoria.ac.nz/about/global-engagement/edx-victoria/new-zealand-landscape-as-culture