Centres and Institutes
The Wellington Faculty of Education—Te Whānau O Ako Pai has connections to internal, external, national and international groups. Here are some of the connections that we have as a Faculty, School and on an individual level.
Autism Clinic
The Autism Clinic's goals is to develop and evaluate best practice early interventions for young children with autism in New Zealand. They work with children under the age of five who have, or are suspected of having, autism, their families and whānau, caregivers and teachers. They also work with therapists and other health professionals.
Centre of Excellence—Educating for the Future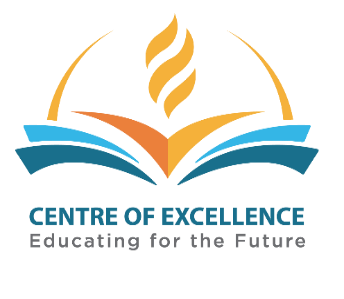 The Centre of Excellence—Educating for the Future was established late in 2020 to facilitate the cooperation between four institutions: The Faculty of Education, UIN Syarif Hidayatullah Jakarta; Universitas Negeri Jakarta; the Wellington Faculty of Education, Victoria University of Wellington; and the Centre for Islamic Thought and Education, the University of South Australia.
The activities of the virtual Centre include education, research, and community service; scientific studies, activities, and publications; and strengthening capacity in human resource development.
The Centre has undertaken a number of activities since its inception including:
International Webinar: Enhancing Student Excellence and Well-being in Early Childhood Education: Practices and Strategies – featuring Dr Amarie Carnett and Kelly Carrasco, educational psychology staff, Wellington Faculty of Education, VUW
International Workshop: Teachers Training: Optimizing e-learning class and Maximizing Learner Engagement – featuring Dr Sururin, Dean of the Faculty of Education, UIN and Professor Stephen Dobson, Dean of the Wellington Faculty of Education, VUW
Online Academic Seminar: Renewal of Islamic Education – featuring Dr Professor Mohamad Abdalla, Director, The Centre for Islamic Thought and Education, University of South Australia
Guest Lecture Series: Training for Developing Pre-Service Teachers' Technological Pedagogical Content Knowledge (TPACK) – featuring Professor Stephen Dobson, Adjunct Professor Rob McIntosh, Dr Jae Major, Dr Bronwyn Wood, Dr Louise Starkey, Wellington Faculty of Education, VUW, and Pravin Vaz, School of Engineering and Computer Science, VUW.
Contacts for the New Zealand counterparts of the Centre:
Institute for Early Childhood Studies
The Institute promotes excellence in early childhood education through research, policy studies, and information services. The Institute maintains strong links to early childhood teacher education and early childhood professional development through the involvement of its members in these areas.