IECS Autumn Seminar 2019
Looking Backward to Move Forward: Me Anga Whakamua
This seminar offers opportunities for practitioners and researchers to consider strategies, strengths and possible priorities for the EC sector in Aotearoa in the times ahead.
Many western cultures, probably all 'modern' cultures assume that the future lies ahead of us and the past behind us. In the Māori concept 'Me anga whakamua' time and space elide—we 'face' our past. What if we developed policy and practice with 'Me anga whakamua' in mind—being in tune with our days gone, reflective of our pasts, our experiences, where we come from, who we are—would we be able to move with ease into our futures?
Seminar presenters will address the question of strategies, strengths and possible priorities for the EC sector in the times ahead in a range of ways. Presentations traverse past, current and future priorities in and beyond Aotearoa; practice-based presentations share experiences of a range of efforts to pursue different priorities.
Opening Keynote Addresses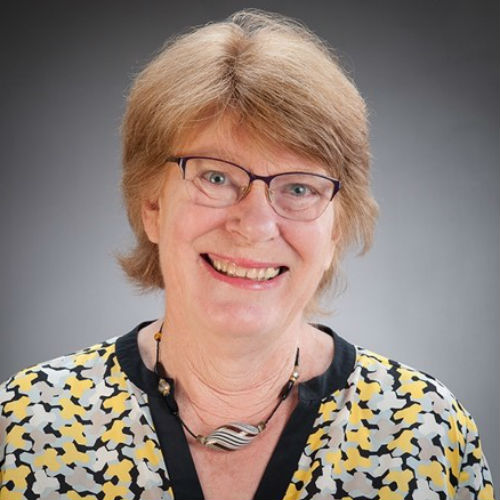 'Turning the Tide' or not in current times? Some past exemplars that worked and did not!
I have been documenting the politics of early childhood care and education since writing my master's thesis The Politics of Childcare (1983).In later years I widened the focus of my political gaze to embrace the broader institutions of early childhood, including Discovery of Early Childhood (1997, 2013) and Politics in the Playground (2001, 2009). For the third edition of Politics in the Playground I selected around 10 'stories' that could collectively frame the political playground from 2008 to 2018. The stories cover the National Government years and the Labour Government win with a promise to 'Turn the Tide'. This seminar is an opportunity to share some of these stories; for you to tell me what other stories I might have told; and to hear opinion of whether 'the tide will turn' or not.
Bio:
Helen May is Adjunct Professor at Victoria University of Wellington. In her early career Helen worked as a junior school teacher and in childcare. In 1987 Helen began work in teacher education. During the early 1990s at the University of Waikato she was the co-director, with Margaret Carr, of the early childhood curriculum project. In 1995 Helen was appointed to the first early childhood professorial chair at Victoria University of Wellington. In 2005 she shifted to Otago and was the foundation Dean of the University of Otago College of Education. Helen retired in 2017 as an Emeritus Professor. Helen has spoken and published widely in the field of early childhood curriculum and the history and politics of early year's education. She is currently co-editing a book with Sue Middleton to be launched this year at the NZARE conference: Improving the lives of woman and children: Education research legacies for the twenty-first century: A tribute to Dr. Geraldine McDonald (1926–2018).
Ben Clark, Northland Childspace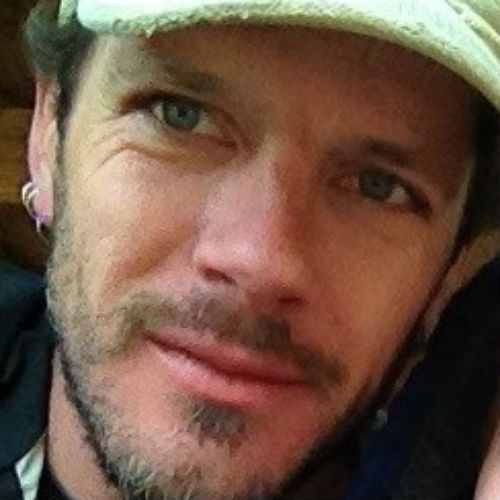 Risky Play—Examples from practice
Abstract:
Te Whāriki asks us to allow children to take risks. What might this look like? Are we responsive enough to children's needs and desires to explore their full potential and push the boundaries, or are we too reactive to our own fears? Are we perpetuating and contributing to an increasing international culture of wrapping our tamariki in cotton wool and bubble wrap? I have been researching and presenting on risky play over the last 18 months and I look forward to sharing my experiences, particularly those from my workplace, Northland Childspace, where we allow and facilitate and even promote risky play in many forms.
Bio:
Kia Ora, I'm Ben Clark. I grew up in Wellington where I still live with my two beautiful children—8 and 9. I did an arts degree in the '90s and have since done a huge variety of jobs, including working on Avatar and The Hobbit, but none of which were related to my studies! I spent 5 years as a stay home Dad before returning to study ECCE at Victoria University of Wellington two years ago. I realised through my time at home with my kids that this time of life is where we as teachers can really shape learning dispositions and provide a solid foundation for lifelong learning. I am currently the assistant manager at Northland Childspace, and am exploring advocacy, presenting and activism as well as teaching.
Workshop Sessions
Sue Cherrington, Victoria University of Wellington; Tara McLaughlin, Massey University; Lynda Hunt, Ruahine Kindergarten Association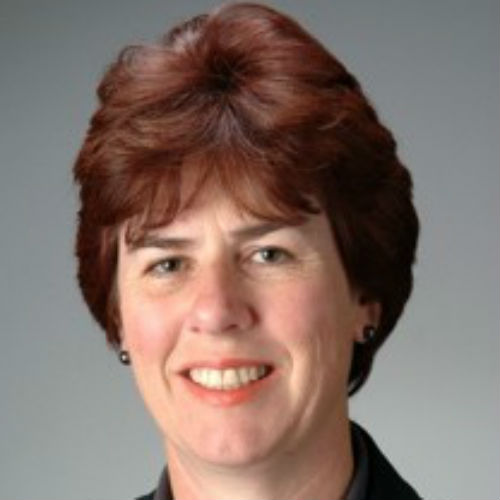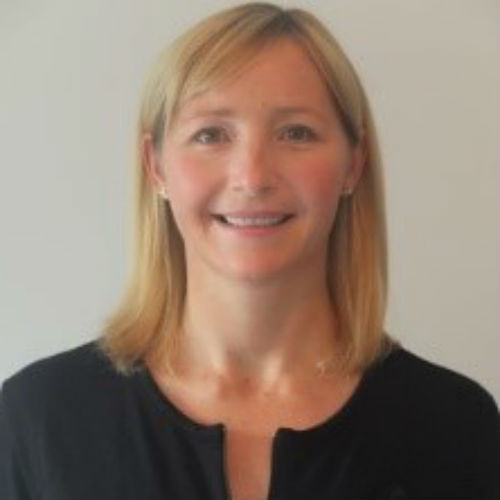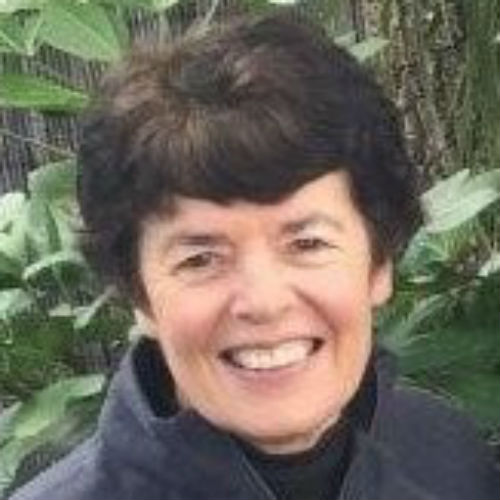 Data, knowledge, action: Building authentic data-systems to understand and enhance children's experiences of curriculum in early childhood
Abstract:
This workshop focuses on our Data, Knowledge, Action research that is investigating the development and use of innovative and authentic data systems to help ECE teachers examine young children's curriculum experiences and inform teacher practice. Our research is guided by the premise that effective data can lead to knowledge thus leading to action for improved curriculum implementation and teaching practice.
The workshop explores how our data systems can help teachers develop greater knowledge and understanding of children's curriculum experiences, through presenting data examples gathered by teaching teams and teacher-researchers within our research and considering the potential for the use of similar data systems in participants' settings.
Bios:
Sue Cherrington is an Associate Professor in the School of Education at Victoria University of Wellington. Her research is particularly focused on early childhood teachers' professional and pedagogical practices, and on professional learning and development (PLD) in education.
Dr Tara McLaughlin is a senior lecturer in the Institute of Education at Massey University. Her research interests focus on (a) teaching practices that support children's learning and social– emotional competence; (b) professional learning and development; (c) innovative data systems to inform teaching and learning; and (d) assessment practices in ECCE.
Lynda Hunt is a kindergarten teacher in the Ruahine Kindergarten Association. In 2017 she was the teacher-researcher on the Data, Knowledge, Action pilot study. She is currently on leave from her kindergarten whilst she leads our current Teacher Led Innovation Fund project and is the lead teacher-researcher in a 2-year TLRI project.
Nadia Abu-Shanab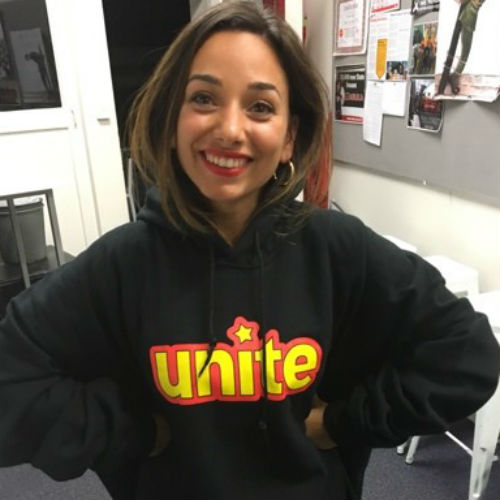 Advocating for our Future: Rolling out a Whāriki for intergenerational ECE activism
Abstract:
Every day we walk in the footsteps of courageous leaders—leaders who uplifted the status of our profession and developed a holistic curriculum that unites us across diverse providers. This workshop draws on wānanga with those who changed ECE in Aotearoa.
There are two key lessons in our past. Firstly, progress in Early Childhood has always largely been driven by us, the educators. Secondly, many of us, including those leaders, agree this work is far from finished. At the UN last year Prime Minister Jacinda Ardern announced a vision that Aotearoa "will be the best place in the world to be a child." An inspiring but daunting statement for those of us grappling with the everyday challenges of a sector that is under-resourced. However, history tells us we can all be leaders in advocating for childhood in Aotearoa. This workshop is participatory opportunity to explore these possibilities. Together.
Bio:
Nadia Abu-Shanab is a beginning teacher who enjoys working alongside others as an advocate for children and communities. She previously co-ordinated Auckland Action Against Poverty and organised around the rights of young and casualised workers at Unite Union. She is currently co-editing AUNTIES, a publication on intergenerational women's political organising in Aotearoa. She is interested in the question of how we work together to build the collective voice and power of ECE teachers.
Sola Freeman, Victoria University of Wellington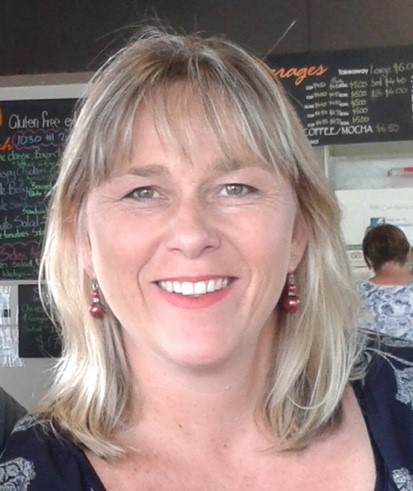 Enabling science experiences in ECE through pedagogical strategies such as provocations and intentional teaching approaches
Abstract:
Research over the last 15 years exploring science in ECE in New Zealand and internationally indicates the occurrence of scientific learning situations for children is limited (Hedges, 2004; Tu, 2006; Zhang & Birdsall, 2016). This presentation will examine why this might be and using the findings from Sola's doctorate research explore what could enable more science experiences for children in early childhood centres. Through action research, Sola and the teaching teams in six early childhood centres investigated the ways they could foster and support young children's scientific learning. We will consider what their experiences identified and explore the key enablers they found were effective in bringing about scientific learning for themselves and the children in their care.
Bio:
Sola Freeman is currently studying for her PhD in Early Childhood Education at the School of Education, Victoria University of Wellington. As a lecturer in the Early Childhood teaching programme at the University she coordinated courses on Curriculum and Maths, Science and Technology. Here her passion for science was reignited and she decided to explore through her study what influences scientific learning for children in early childhood settings in New Zealand. Through an action research methodology she has examined the enablers and challenges to scientific learning in six ECE centres
Ali Glasgow, Victoria University of Wellington, Bridget Kauraka, Te Punanga o Te Reo Kuki Airani and Rita Perez, Matiti Akoga Kamata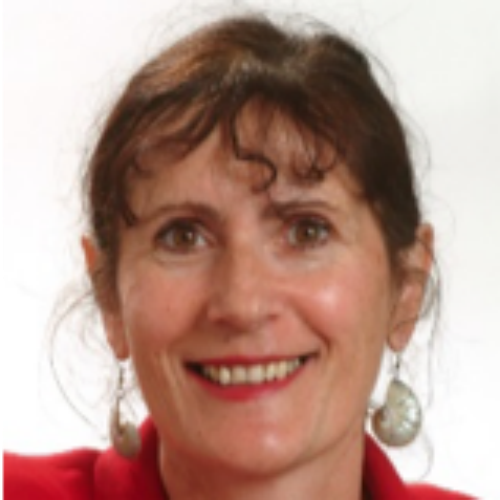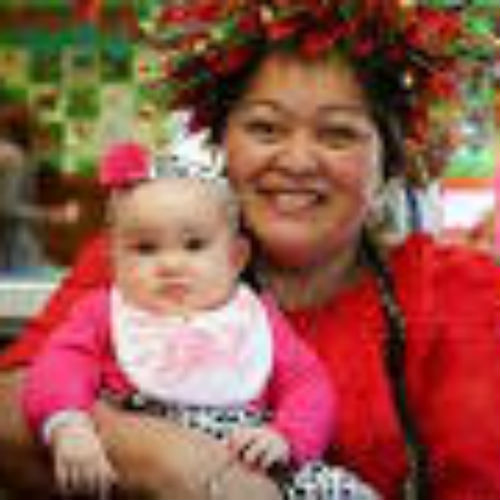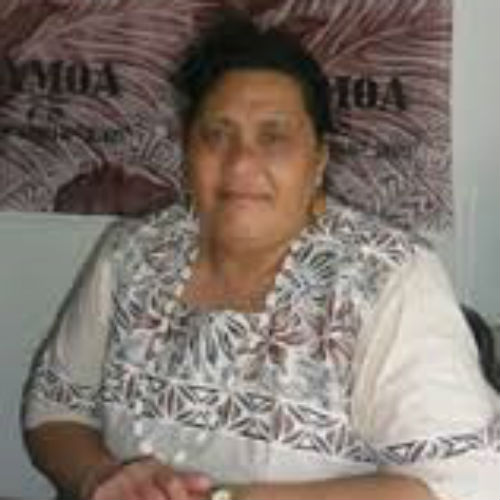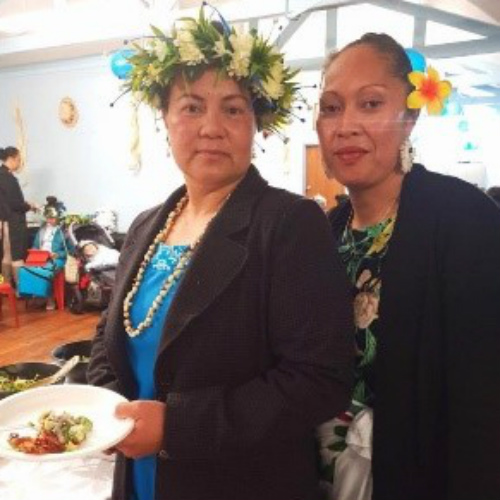 Pacific Nations Research: Inati, Ko'uko'u and expressions of Alofa—Tokelauan, Cook Islands and Samoan traditional practices woven into ECE practices
Abstract:
Ali's presentation draws on her research, seeking Pacific stories on culturally located practices and ways of working with Pacific communities. Findings from her Doctoral studies which investigates the role of the Pacific language nest in Aotearoa New Zealand, and a recent Teaching and Learning Research Initiative (TLRI) research project Te Whatu Kete Matauranga: Weaving Maori and Pasifika infant and toddler theory and practice in EC education, inform her presentation. Concepts and practices covered will strengthen understandings and knowledge of culturally responsive pedagogical practices with Pacific communities, aiga and tamaiti in Aotearoa New Zealand.
Bios:
Ali is a lecturer in early childhood education at the Wellington Faculty of Education, Victoria University of Wellington. Her research focusses on Pacific and Indigenous Early Childhood Education, language and culture the early years.
Bridget is the Manager of Te Punanga o Te reo Kuki Airani the Cook Islands Language Nest and has taught there since it was first established in 1983. Bridget was born and raised in Mauke in the Southern Cook Islands and is of Cook Island and Tahitian heritage. She is a is a deacon at the PIPC church in Newtown and a well-respected member of the Cook Islands community in Aotearoa New Zealand and in the Cook Islands. Bridget participated in the TLRI research project outlined above. She will outline the Cook Islands practice of 'Ko'uko'u' in the centre programme.
Rita and Melehete are both Tokelauan teachers who teach at Matiti Akoga Kamata, Tokelauan Language Nest in the Hutt Valley Wellington. Matiti participated in the TLRI project described earlier and their setting explored the traditional practice of 'Inati'. They will outline the process of strengthening 'Inati' to become a key component of the centre programme and philosophy.
Maggie Haggerty, Victoria University of Wellington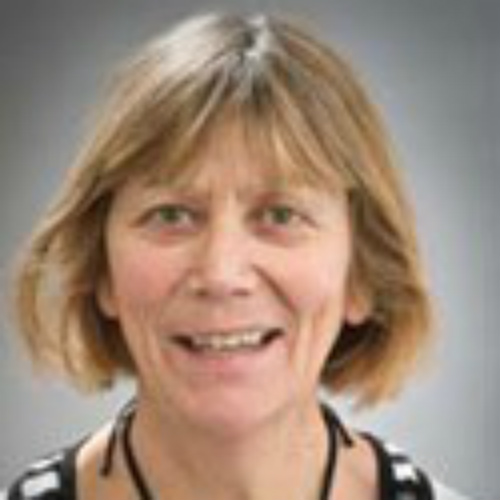 Exploring priorities beyond the learner subject: Children and childhoods in early childhood education services in Aotearoa New Zealand
Abstract
Recent policy developments in early childhood education in Aotearoa New Zealand have seen a shift in focus from children and childhoods to learners and learning. While difficult to argue against learning-as-priority this workshop will provide an opportunity to reflect on the issues emerging in treating learning and its assessment as a taken-for-granted good. To begin our workshop conversation about the 'old' and 'new' priorities that we may, as a consequence, be at risk of overlooking, I put up for discussion a videoed episode of children's play from my just completed PhD study.
Bio:
Maggie Haggerty has been involved in early childhood education since the 1970s as parent, grandparent and practitioner. She has taught in early childhood care and education and primary school settings in Aotearoa New Zealand and England, and worked in pre-service and post-graduate teacher education, professional development and research. In her teaching and research Maggie has focused on approaches to early childhood curriculum and assessment that engage critically with policy and practice. She has a particular interest in efforts to understand how to foster a pedagogy of relations that engages openly and ethically with the diverse modes of being, doing, knowing and relating of children and their families.
Maiju Paananen, Tampere University, Finland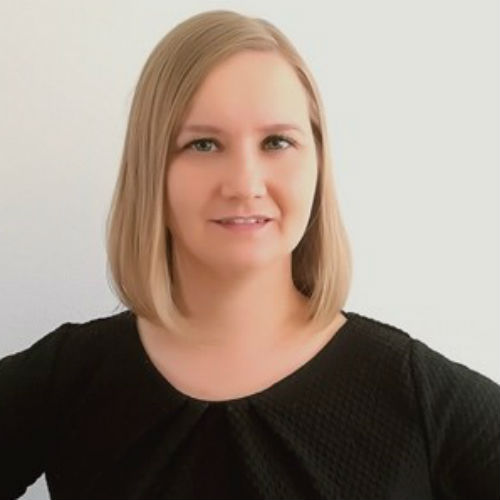 Governing equity: The case of everyday life of ECEC in Finland
Abstract:
This workshop draws on research that examines children's everyday lives in ECEC in Finland. In this workshop, we will examine current issues of Finnish ECEC, and what Finnish ECEC looks like in practice. Then we will focus on research that explores how documents such as national and local rules and regulations shape children's lives in ECEC as they usually have both intended and unintended consequences. Using Finnish ECEC as an example, we will explore the ways in which educators mitigate negative impacts and manage intended and unintended consequences of these governing tools. The workshop will invite participants to share their experiences of unintended consequences of national or local regulations, guidelines and governance, and share ideas and develop tools to avoid some of them.
Bio:
Maiju Paananen is a post-doctoral researcher at Tampere University, Finland and a visiting scholar at La Trobe University, Melbourne Australia. Her work focuses on policies and governance of early childhood education. Her research has been recognized with Outstanding dissertation 2018 awards by the faculty of education, University of Helsinki and by the Chancellor of the University of Helsinki.
Jenny Ritchie, Victoria University of Wellington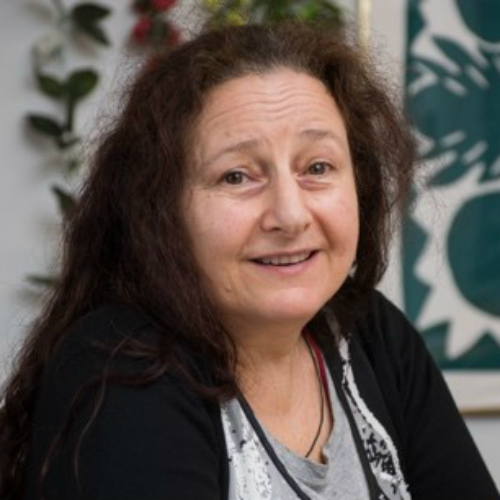 Learning from our past, leaning in to our future
Abstract:
George Santayana has succinctly claimed that "Those who cannot remember the past are condemned to repeat it" (George Santayana, 1905, The Life of Reason: Reason in Common Sense, p. 284). This workshop will be an opportunity to reflect on recent events in Aotearoa, whilst drawing on our strengths as early childhood educators, and our unique history in Aotearoa. Inspiration will be drawn from examples such as the solidarity and passive resistance of the people of Parihaka, the campaign for women's right to vote, the 1975 Land March and ongoing Māori sovereignty campaigns, the peace and anti-nuclear movements, and the current international students' strike for climate. In drawing on this important legacy, we may identify both hope and pragmatic strategies to carry forward a commitment to social, economic, cultural and ecological justice.
Bio:
Dr Jenny Ritchie has been involved in the early childhood care and education sector since the 1970s, as a childcare worker, kindergarten teacher, parent, kōhanga reo whānau member, teacher educator, education researcher, and grandparent. She is an Associate Professor in Te Puna Akopai, the School of Education, at Te Herenga Waka, Victoria University of Wellington, New Zealand. Her research and teaching has focussed on: understanding how to apply a commitment to Te Tiriti o Waitangi within early childhood and teacher education; pedagogies that affirm and support children's cultural and emotional wellbeing; and exploring ways in which applying Māori conceptualisations can enhance pedagogies that support and care for our planet.
Anna Strycharz-Banas, Victoria University of Wellington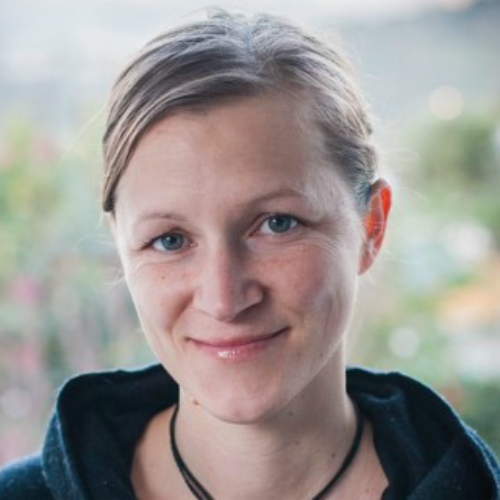 Nurturing belonging in diverse early childhood settings
Abstract:
In this workshop we will talk about diversity in Aotearoa, and its implications for early childhood teachers who wish to honour the place of care in professional. We will explore what it means to 'belong' and what local practices can support belonging for all involved—children, teachers, parents and whanau. We will focus on deepening our understanding of belonging and inclusion, and generating useful ideas and tools to take away and implement within our local curriculum.
Bio:
Anna Strycharz-Banas is a researcher in the field of linguistics and education, currently at Victoria University of Wellington. Her research interests and expertise span the areas of communication, conflict, peace-making and belonging. Her life and work have taken her throughout Poland, The Netherlands, Scotland and New Zealand in search of effective ways of communicating within and across groups, and multiple ways in which we can belong. She also provides training based on Nonviolent Communication for educators, parents, caregivers and organizations.
Leanna Miratana, Rebecca Bentley, Maria Maresca, and Rose McNaught, University Kids Wellington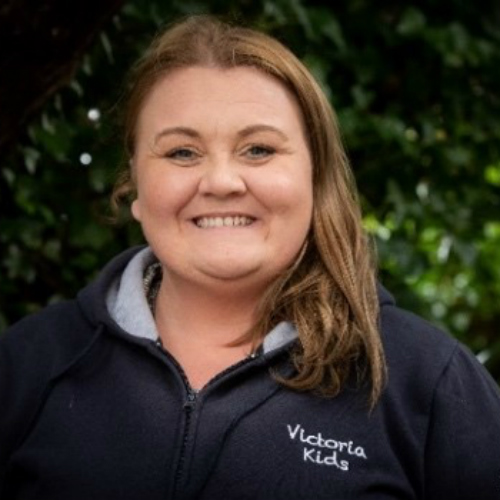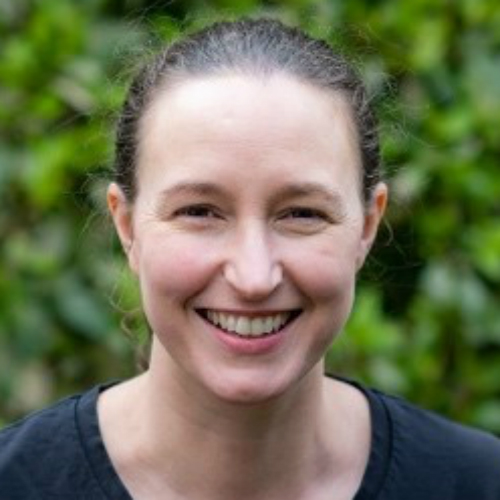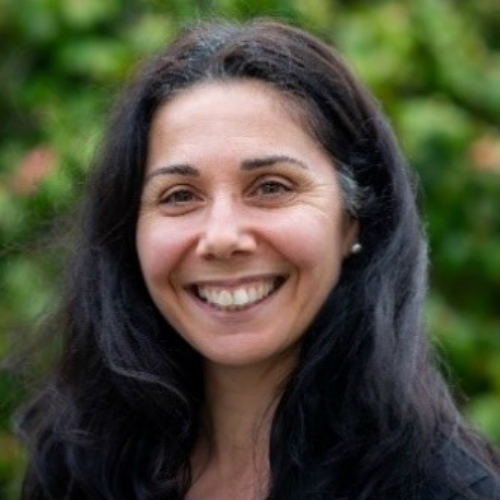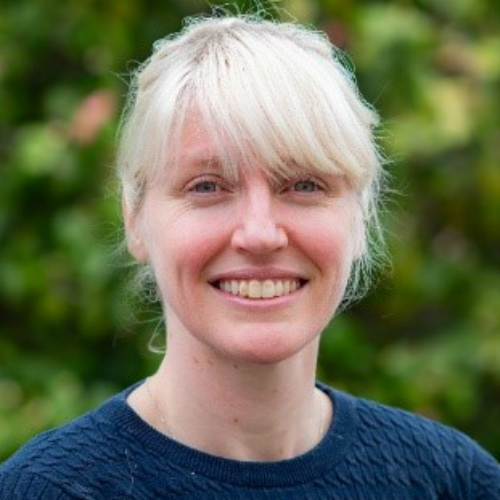 Developing a culture of 'YES': Inviting toddlers to fully engage in art experiences that sings to their senses: How the visual arts contribute to the development of young children's working theories, stories and understandings about the world
It is vital that toddlers (children up to the age of 3) are empowered through the provision of abundant and available art experiences. For this to happen it is necessary that arts experiences are provisioned and supported by knowledgeable, open and responsive kaiako. This presentation celebrates young children's emerging sense of identity, relationships and connections to people, places and things, and desire to communicate and share ideas. We will do this by sharing stories and pedagogical reflection about learning projects undertaken at University Kids Wellington with tamariki up to the age of 3. Our work is anchored in the NZ early childhood curriculum Te Whāriki. Links will be made to socio-cultural and spatial theories, which supports reflection about our approach to utilising child centred, sensory art experiences. Through our determination to value the voices and agency of children we found that by creating a purposeful and responsive art environment, children were invited to actively engage with media and experiences in more purposeful and sophisticated ways. We argue that when teachers adopt a 'yes' mind-set and provide children with an art environment that enables optimal art experiences, considerable benefits to children's learning outcomes are evident.
Bios:
Leanna Miratana is currently head teacher of the 2–5 year old programme at University Kids Wellington Fairlie Terrace, Victoria University of Wellington. She has a deep passion for play and fostering children's natural curiosity.
Rebecca Bentley is currently head teacher of the 0–2 year old programme at University Kids Wellington Fairlie Terrace, Victoria University of Wellington. She is a passionate infant and toddler teacher who takes great pride in respectful practices and play.
Maria Maresca is Head of Complex of University Kids Wellington, Clermont Tce, Victoria University of Wellington. She is passionate about environments that stimulate thinking for children, environments that are rich and responsive and celebrate the wonder of learning.
Rose McNaught is a Senior Teacher at University Kids Wellington, Clermont Tce, Victoria University of Wellington. She believes young children deserve a quality programme and that children learn through play, time in nature and the outdoors.
Anne Tasker and Jaime Cullen, Eskview Kindergarten Hawkes Bay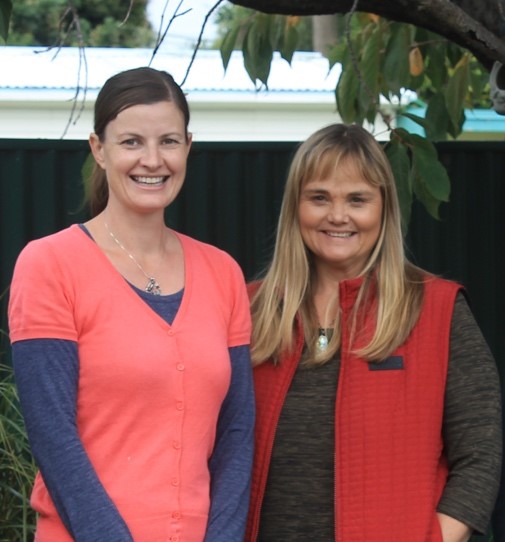 Rethinking Rubbish: Exploring sustainability with children via the visual arts.
Abstract:
In a world where issues of sustainability are becoming increasingly prevalent, the environments we create in the early childhood sector can play a pivotal role in inspiring, engaging and empowering future generations of communicators and change-makers. As teachers within a kindergarten setting it is this idea of 'future' which is at the forefront of our minds because the challenges our children will face in terms of sustainability will arise from our past and present actions. In order to meet these challenges our children will need to become curious and creative problem solvers; a generation of people who instinctively think and act sustainably.
This workshop will examine one kindergarten's endeavours to use the Visual Arts as a medium for exploring sustainable education with young children. Through art experiences at Eskview Kindergarten, located in Bayview, Hawkes Bay, children are supported to gain an awareness of their impact on, and role within, their environment. They are connected to their wider worlds of family and community and they are encouraged to creatively express and explore their growing awareness and understanding of sustainability, while reflecting the bi-cultural underpinnings of the national Early Childhood Education (ECE) curriculum, Te Whāriki (Ministry of Education, 2017).
Bios:
Eskview Kindergarten provides education and care for children aged three to five years within a creative, visually appealing environment. Anne Tasker (Head Teacher) and Jaime Cullen are both full time teachers at Eskview Kindergarten, where Anne has been working for 25 years and Jaime for ten. Both have a strong interest in the Visual Arts as a vehicle for communication and, as a Silver Enviroschool, are committed to providing an environment which strongly reflects and supports Education for Sustainability (EfS).
Closing Keynote addresses
Lesley Rameka, University of Waikato
Kia whakatōmuri te haere whakamua:
'I walk backwards into the future with my eyes fixed on my past'
Abstract
This whakataukī speaks to Māori perspectives of time, where the individual is 'conceptualised as travelling backwards in time to the future, with the present unfolding in front as a continuum into the past' Walker (1996: 14). Patterson (1992) argues that, from a western perspective, the past tends to be behind and one's goals and aspirations relate to the future, which is ahead. From a Māori perspective, the opposite is the case. The past and the present are knowable, and so are viewed as in the forefront of human consciousness, whereas the future cannot be seen and therefore is conceived of as 'behind' (Walker, 1996). This presentation will explore ways that Māori perspectives of the past can provide models, inspiration and guides to support present and future early childhood education provision in Aotearoa New Zealand.
Bio
Ko Tararua te maunga
Ko Ohau te awa
Ko Tainui te waka
Ko Ngāti Tukorehe te hapū
Ko Ngāti Raukawa te iwi
Lesley is a Senior Research Fellow at the Wilf Malcom Institute of Educational Research, Division of Education, University of Waikato. Lesley has worked in early childhood education for over 30 years, beginning her journey in te kōhanga reo and working in a number of professional development and tertiary education providers over the years. Lesley's research interests a mainly related to Māori early childhood education (ECE), assessment and curriculum development.
Tiria Shaw, Te Kōhanga Reo ki Rotokawa and Hoana McMillan, University of Waikato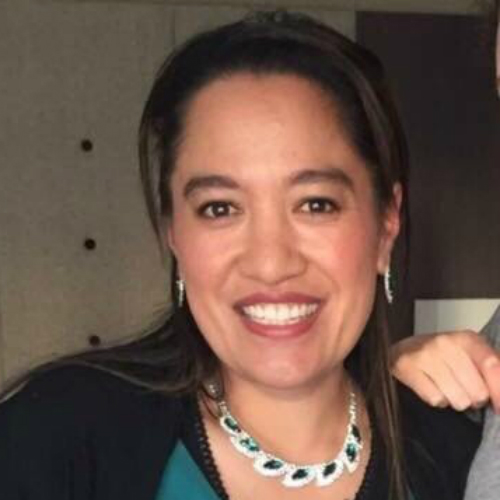 Ngā kōrero tuku iho' (NKTI) as an assessment approach
Abstract:
In 2017 our kōhanga reo embarked on a journey to develop an assessment approach which aligned more closely with Māori ways of knowing, doing and understanding. As a result of this journey, 'Ngā kōrero tuku iho' (NKTI) as an assessment approach was born. Grounded in Kaupapa Māori principles the approach empowered kaiako (staff) to document, analyse and present the progress and achievement of kōhanga reo mokopuna (children attending kōhanga reo) in a Māori way. The approach also cemented the role of the whānau collective in the assessment of learning and development for 'all' mokopuna. Our journey therefore challenges the traditional space occupied by teachers as experts positing kaiako as whānau and whānau as kaiako.
Bios:
Tiria Shaw is a Senior Kaiako at Te Kōhanga Reo ki Rotokawa. She has worked the last 19 years as a kaiako within the kōhanga reo kaupapa and also as a qualified primary school teacher in Māori medium education. Both of Tiria's tamariki attended Te Kōhanga Reo ki Rotokawa. One of Tiria's passions is music, of which she has just recently passed her Grade 8 piano examination.
Hoana McMillan is currently an education lecturer at The University of Waikato and is in the process of completing her PhD which focuses on the intergenerational success of kōhanga tamariki. Hoana is a current whānau member at Te Kōhanga Reo ki Rotokawa. She has two tamariki who attend the kōhanga reo. She has taught extensively across all sectors of the education system.
Both Tiria and Hoana are founding mokopuna of Te Kōhanga Reo ki Rotokawa that was established in March 1984.
Te Kōhanga Reo ki Rotokawa were finalists in the Prime Minister's Education Excellence Awards in 2016 for the Excellence in Engaging Category. Te Kōhanga Reo ki Rotokawa went on to be joint winners in the Excellence in Leading Category at the 2017 Prime Minister's Education Excellence Awards. Tiria and Hoana were both involved in these projects that lead to these achievements and are also part of the intergenerational leadership team at Te Kōhanga Reo ki Rotokawa.