Long-term support
A therapist works one-on-one with your child, provides parent coaching, or works with your child's wider community.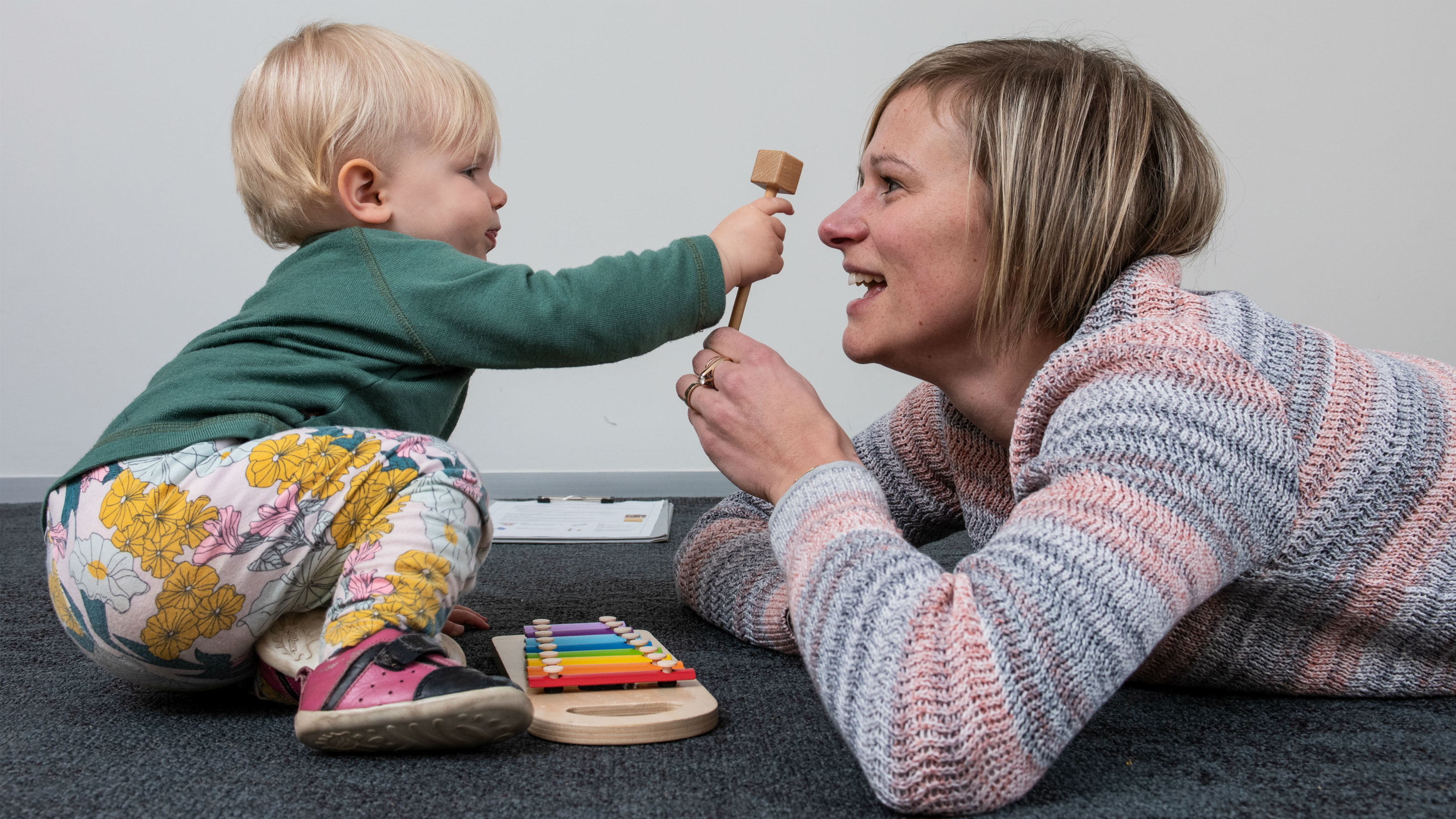 We offer a range of paid therapy services for families who have already accessed, or choose not to access, our subsidised services (community therapy and parent coaching playgroup). This ranges from a single term of one-on-one ESDM therapy, to comprehensive packages that can include ESDM therapy, parent coaching, and kindy or preschool visits.
One-on-one therapy
Over a ten-week term, a therapist works one-on-one with your child, in 50-minute sessions. You can choose how many sessions you would like each week, depending on the availability of therapists and therapy rooms.
Each session, the therapist will cover a range of learning strategies—like helping your child learn by imitating, and building back-and-forth interactions.
One-on-one therapy takes place at the Autism Resource Centre in Petone.
Parent coaching
We offer one-on-one parent coaching for parents and caregivers who would like to learn how to use the ESDM strategies with their children. Parent coaching can take place at the Autism Resource Centre or in your own home.
Community visits
We can visit your child's kindergarten or preschool to collaborate on your child's goals, and share learning strategies with your child's wider community.
Costs
We ask parents or caregivers to cover the full cost of these sessions. These fees cover our therapist's wages, room hire or travel time, administration tasks, materials used, holiday pay, sick leave, overheads, and GST.
Our costs for 2021 are:
curriculum assessment (1 maximum per term): $108.50
one-on-one therapy session: $73.47
online parent coaching session: $73.47
parent coaching session (in clinic): $86.00
parent coaching session (at home): $98.07
kindy conversation session (in the community): $98.07
reports for external organisations: $108.50
The total cost of sessions will depend on the combination of services you want for your child.
We encourage you to access one term of our subsidised services—parent-coaching playgroups or community therapy—before committing to paid services.
Contact us about building the best package for your family.