Te Aka Hamilton-Katene
Find out why Te Aka chose to combine Māori Studies with Computer Science.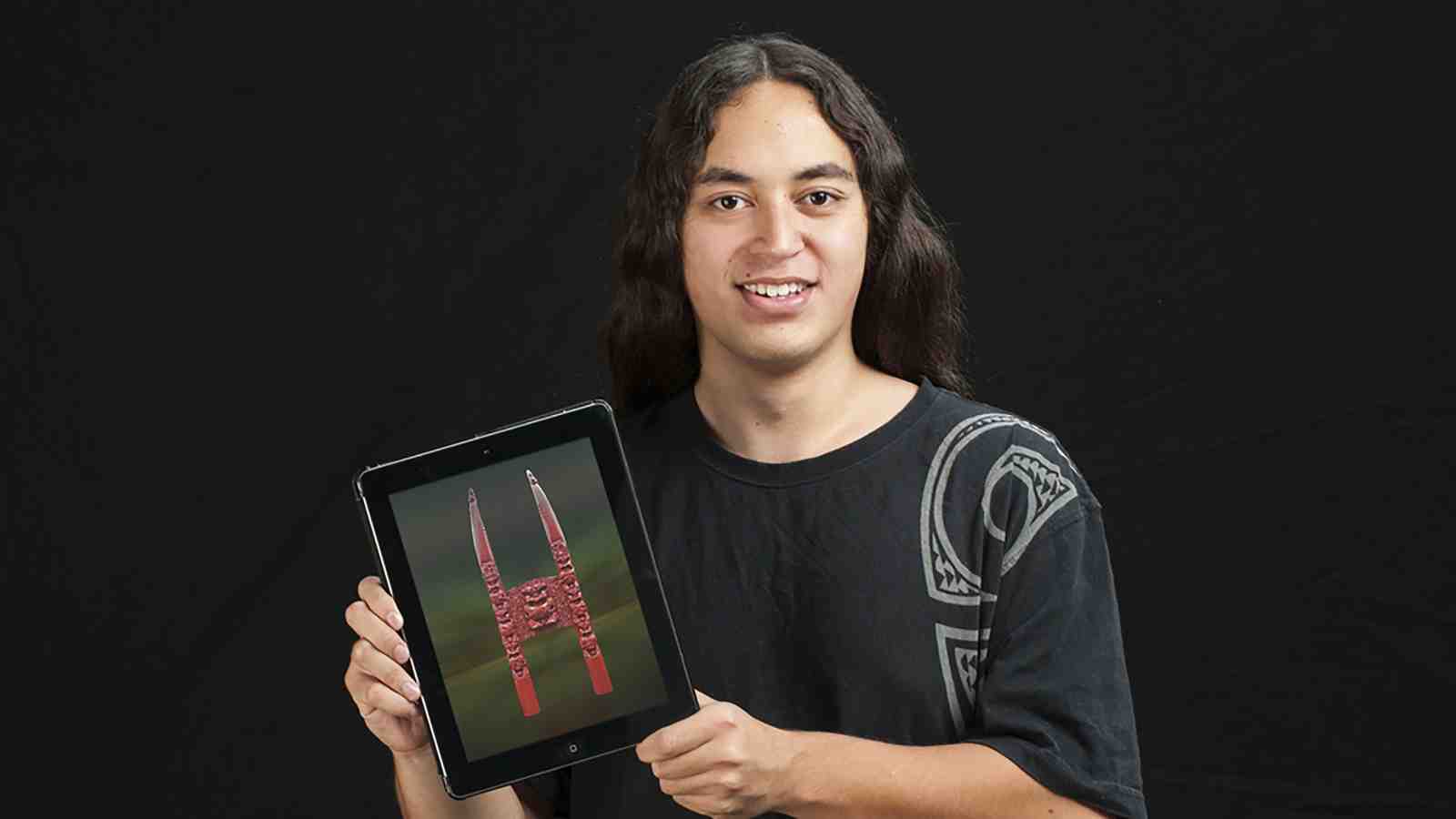 Ngā Rauru, Ngāti Ruanui and Ngāi Tamaterangi
Current BA/BSc conjoint student
"Whakakīa te kūmete kia maringi noa, koia nā ka whāwhāngia."
Creating software and games that have Māori language and cultural influences is what Te Aka Hamilton-Katene hopes to do when he graduates from Victoria University of Wellington.
Currently in his final year of his journey at the University, Te Aka has developed an appreciation for teaching and learning through his involvement as a mentee and then mentor for Te Rōpū Āwhina, and a tutor for te reo Māori.
Studying towards a conjoint Bachelor of Arts and Bachelor of Science, majoring in te reo Māori, Māori Studies and Computer Science, Te Aka has been awarded a place on both the Wellington Faculty of Science and the Faculty of Humanities Deans' Lists.
"While the experience of further study has its challenges, I have come to understand that challenges only stimulate development."
"Ki te tūpono koe he maunga teitei, pikiria!"