Publications and research
Find out about the latest publications from the Centre for Strategic Studies.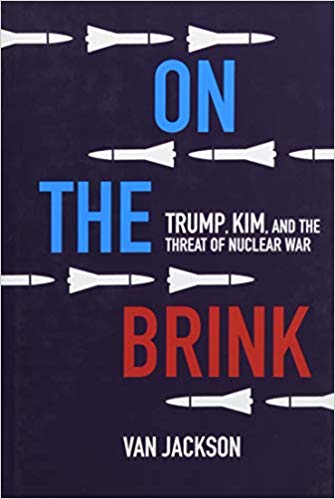 Van Jackson's (CSS) recent Cambridge University Press book analyzes the Trump-Kim nuclear confrontation.
In 2017, the world watched as President Donald Trump and North Korean leader Kim Jong Un traded personal insults and escalating threats of nuclear war amid unprecedented shows of military force. Former Pentagon insider and Korean security expert Van Jackson traces the origins of the first American nuclear crisis in the post-Cold War era, and explains the fragile, highly unpredictable way that it ended. Grounded in security studies and informed analysis of the US response to North Korea's increasing nuclear threat, Trump's aggressive rhetoric is analysed in the context of prior US policy failures, the geopolitics of East Asia, North Korean strategic culture and the acceleration of its nuclear programme. Jackson argues that the Trump administration's policy of 'maximum pressure' brought the world much closer to inadvertent nuclear war than many realise - and charts a course for the prevention of future conflicts.
Dr Van Jackson, also appeared on C-Span doing the US launch of his book. Additionally, he released a documentary companion to the book called The Nuclear Button.
In his recent article in the DefSec, Dr Peter Greener argues that the Defence Capability Plan is the most comprehensive argument for investment in Defence in modern times. Dr Greener has also also co authored another article with Senior Fellow, Asso. Prof. Beth Greener. The article titled, 'Capable for what? New Zealand's 2019 Defence Capability Plan' published in the Strategist. critically analyses the 2019 Defense Capability Plan.
The region known as South Asia today emerged as the locus for order-building only in the early modern period (~1500–1750) as a "region" of Islamicate Asia. I demonstrate this through a cognitive-strategic process based on the interactions between polities and resources within and outside of South Asia. While the practices associated with the primary institutions of warfare, great power management, diplomacy, and political economy did not meaningfully differentiate South Asia from Eurasia in the pre-Mughal millennium, the deep rules associated with them marked South Asia off from Islamicate Asia after the rise of the Mughals.
Past publications
The Centre for Strategic Studies has also produced a number of books, discussion papers, working papers, and strategic briefing and background papers. These can be found in our publications archive.