Celebrating a Te Reo Māori title for Aotearoa's nurse practitioners
Nursing leaders gathered this month at Te Herenga Waka marae to bless the title, Mātanga Tapuhi, which was gifted by the Māori Language Commission.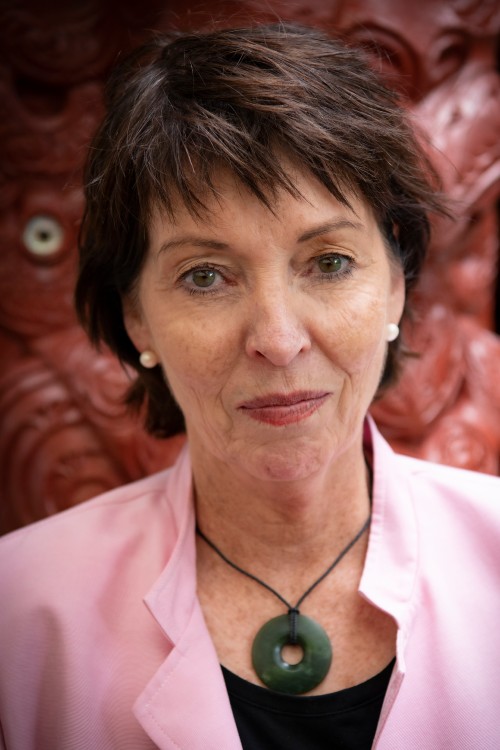 Nurse practitioners have been registered in Aotearoa New Zealand since 2001. They practice independently and collaboratively and can prescribe for their patients beyond the scope of a registered nurse.
Dr Deborah Harris from the University's School of Nursing, Midwifery, and Health Practice was New Zealand's first nurse practitioner. She says that the gift of a Te Reo Māori title is a significant milestone for the profession.
"For me personally, the title of mātanga tapuhi is the coming of age for the role of nurse practitioner," she says.
"The role or purpose of a nurse practitioner is to improve health care outcomes, increase access to heatlh care and reduce inequity for the people of Aotearoa. The language that we use is important and can help reduce barriers."
The blessing ceremony held this month was the culmination of nearly a year of work, with the idea for a Māori title first being raised on the Nurse Practitioners New Zealand Facebook page.
"Someone commented on our page asking us what the Māori translation for the profession was. From there we put the question to our members and contacted the Māori Language Commission. Mātanga Tapuhi was decided as a base term to allow a Nurse Practitioner to add their area of specialty to it," says Mark Baldwin, Chairperson of Nurse Practitioners New Zealand.
Speakers at the event included Margareth Broodkoorn (Chief Nursing Officer, Ministry of Health) and Nadine Gray, daughter of Janet Maloney-Moni (New Zealand's first Māori Nurse Practitioner).
Dr Harris says that the Nurse Practitioner profession now have a collective identity and voice.
"I would like to challenge all those who hold this title to be courageous, kind, and seek every opportunity to improve the care and health outcomes for those we serve."