Strategic Manoeuvres: Security in the Asia-Pacific
Edited by James Veitch NZ$20.00
A collection of essays presented to Cmdr. (ret.) Peter Cozens, upon his retirement as the third director of the Centre for Strategic Studies: New Zealand.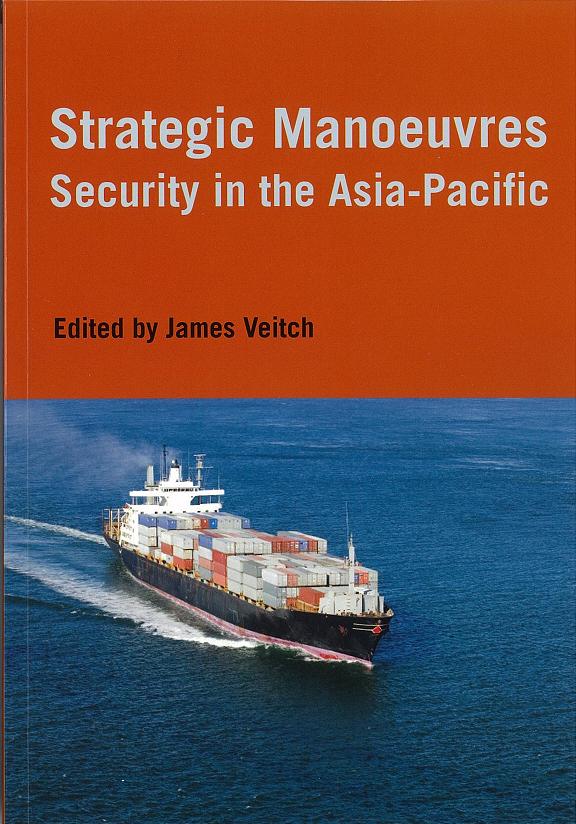 Contents
Foreword - James Veitch
Track 2 Diplomacy - Gary Hawke
New Zealand's Naval Choices - Geoffrey Till

Achieving Effective Governance of New Zealand's Oceans - Joanna Mossop
New Zealand's Role in Asia Pacific Security - Les Holborow
Looking at Defence Contingencies - Ron Smith
A Region of Rivalry - Stuart McMillan
East Asia, the Pacific and New Zealand: A New Political Complex in the Making? - Dirk Nabers & Robert Patman
The Threat of Global Terrorism and the US Response - Andrew T.H. Tan
Prioritising Beijing's Security Concerns - Jian Yang
Changes in China's Energy Situation and its

Strategy for Energy Security - Zhou Xingbao
Maritime Power Projection and the Indian Navy - P.K.Gosh
Rethinking the Protection of the Sea Lines of Communication - Andrew Forbes
Enhanced Information Sharing in the Asia Pacific: Establishing a Regional Cooperative Maritime Operations Center - Kathleen A. Walsh
Sea Piracy - What's the Current Situation - Sam Bateman

A Seabed Scramble: Opportunities and Overlaps on the Outer Continental Shelf in the Asia Pacific - Clive Schofield

Ecosystem Destruction and International Law in the "Oil-Rich Spratlys" - Ian Townsend-Gault

First Published 2009.
ISBN 0-475-20114-0
Paperback, 237p.