Simon Murdoch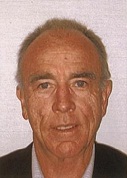 Simon Murdoch is a graduate of Canterbury University with a BA in English and American Studies and an MA with First Class Honours in American Studies. He joined the Ministry of Foreign Affairs in 1972 and, after working in the Information and United Nations Divisions, was posted to Canberra from 1974 to 1977.
Mr Murdoch later served in Washington from 1983 to 1987 and returned to Canberra as High Commissioner from March 1999 to August 2002. He has also worked in the External Aid, Economic, Asian, and Australia Divisions of the Ministry. He was appointed as Secretary of Foreign Affairs and Trade in September 2002 and retired in June 2009 and was awarded the honour-CNZM at that time.
Mr Murdoch also worked on secondment in the Prime Minister's Advisory Group as foreign policy adviser from 1979-81 and later returned, as PAGs director, in 1988. He became Chief Executive of the Department of the Prime Chief Executive from 1991, soon after its creation, until 1998. In November 1998 he was Visiting Professor (Public Policy and Management) at Victoria University of Wellington.
Contact
pipsimon@xtra.co.nz
Phone: 021 244 7034