Marion Crawshaw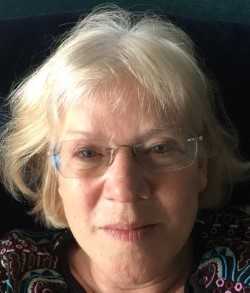 Marion Crawshaw is a former New Zealand diplomat with extensive Pacific experience. She has been posted to Fiji, Solomon Islands (twice) and Papua New Guinea, the latter two as High Commissioner. In Wellington she managed New Zealand's inter-agency engagement in the Regional Assistance Mission to Solomon Islands for most of its first three years.
Marion is a graduate of Auckland and Canterbury Universities where she completed Bachelor of Arts in Political Studies and Master of Arts in Political Science. She began her career with the Department of Trade and Industry and joined the Ministry of Foreign Affair and Trade in 1989. Early postings in Rome (as Assistant Trade Commissioner) and Paris (as Deputy Permanent Representative to the OECD) were economically focused, as were management appointments in Wellington to Trade Negotiations Division, Australia Division (Closer Economic Relations) and Economic Division. Her career shifted to a security and development focus with the first posting in Honiara during the "Tensions" period, followed by 3 years in Pacific Division. She was then seconded for two years to New Zealand Police to establish New Zealand Police's Policy Group. On return to the Ministry, she developed and implemented a Knowledge Management strategy before heading off as High Commissioner to Port Moresby and then to Honiara for the second time.
Marion retired from the Ministry in 2017 and in 2018 completed a Master of Professional Business Analysis in the School of Information Management at Victoria University of Wellington. She remains interested in the intersections of trade, development, security and technology policies.