The digitisation of Te Papa
Victoria University of Wellington Maths and Marine Biology student Justin Liu thought he was destined to work in an office or lab after completing study, until he spent a summer working on Summer Research Scholarship with Museum of New Zealand Te Papa Tongarewa.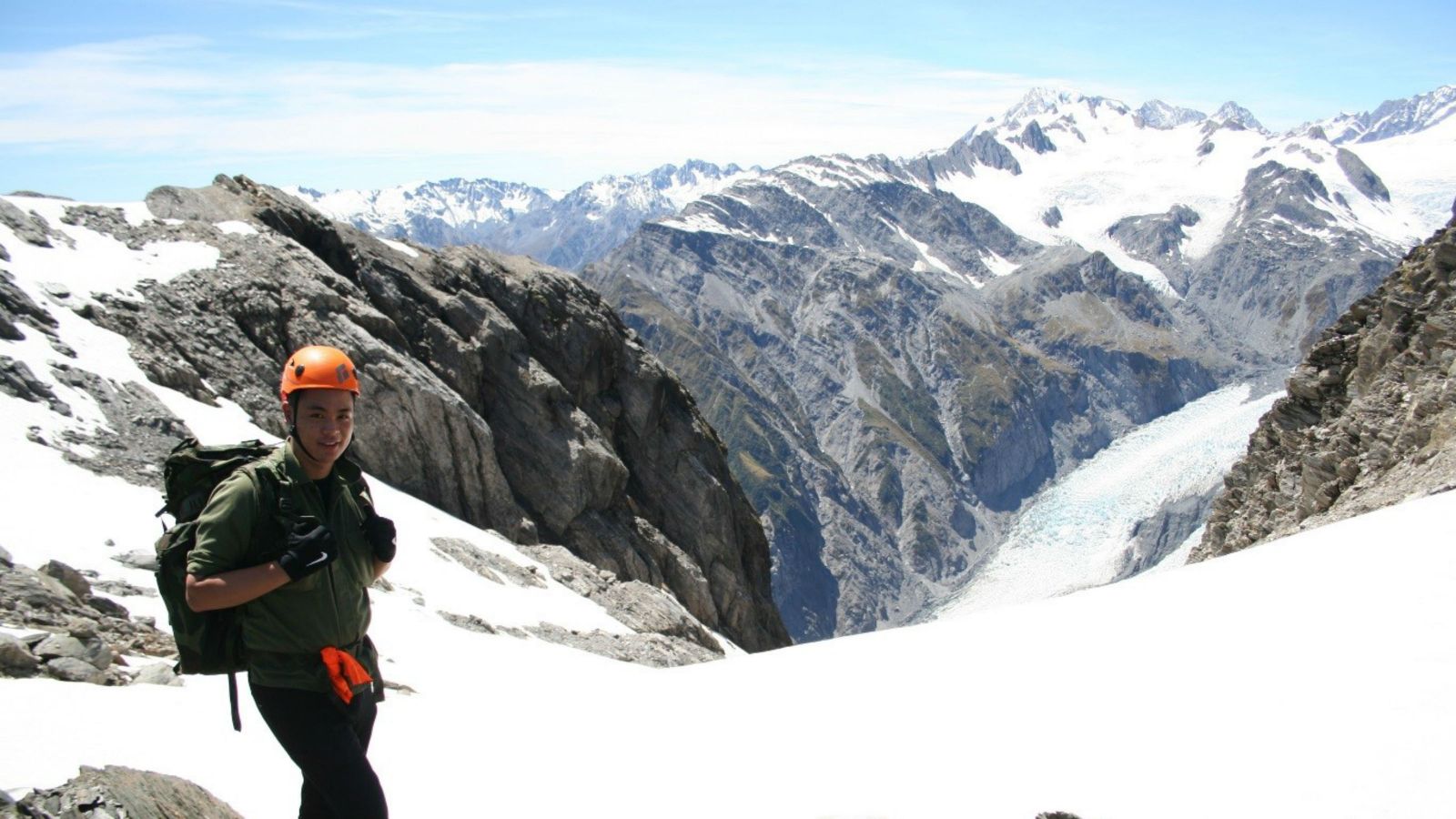 Combining digitisation and field work, Justin photographed, digitised and catalogued over 2,230 plant specimens for Te Papa's herbarium.
Justin's internship also included undertaking several weeks of field work in the South Island. Under the supervision of Te Papa Botanist Heidi Meudt, they used old records to locate and sample specimens for new research collections.
"I got to go to some pretty remote places to find specimens," says Justin. "Some of the records we had dated back almost 80 years so it was really amazing to see the natural habitat of these alpine plants."
"I always thought of myself as an office person but doing field work is actually really interesting. You're the one going to collect the samples for someone to work on back at the lab."
Te Papa's Science department hosted six Summer Scholarships this year undertaking projects in botany, ornithology and invertebrates.
Te Papa Botanist Heidi Meudt says Summer Research Scholarships are a fantastic opportunity for students to get some hands-on experience and at the same time, an opportunity for the museum to get some much needed work done.
"The hands-on experience enabled Justin to develop a real appreciation of plants, research, and collecting as well as being outdoors," says Heidi. "He's gained some very useful skills for the future and we managed to digitise a huge body of work that is essential to my research."
As a result of Justin's hard work, the digitised specimens are now available to other researchers and the public at Te Papa's Collections Online Collection.
The Victoria University of Wellington Summer Research scholarships are a unique opportunity for external organisations, academics and students to work together in research.
Second image: Te Papa Botanist Heidi Meudt and Justin Liu examining and processing specimens in a hut during field work.
Canterbury, South Island, New Zealand