The path less mapped
Victoria University of Wellington alumnus and tech entrepreneur Campbell Brown has followed lots of career twists and turns along the path to San Francisco and his latest venture, PredictHQ. He credits his current success to being open to opportunities and having relentless determination and a willingness to take risks.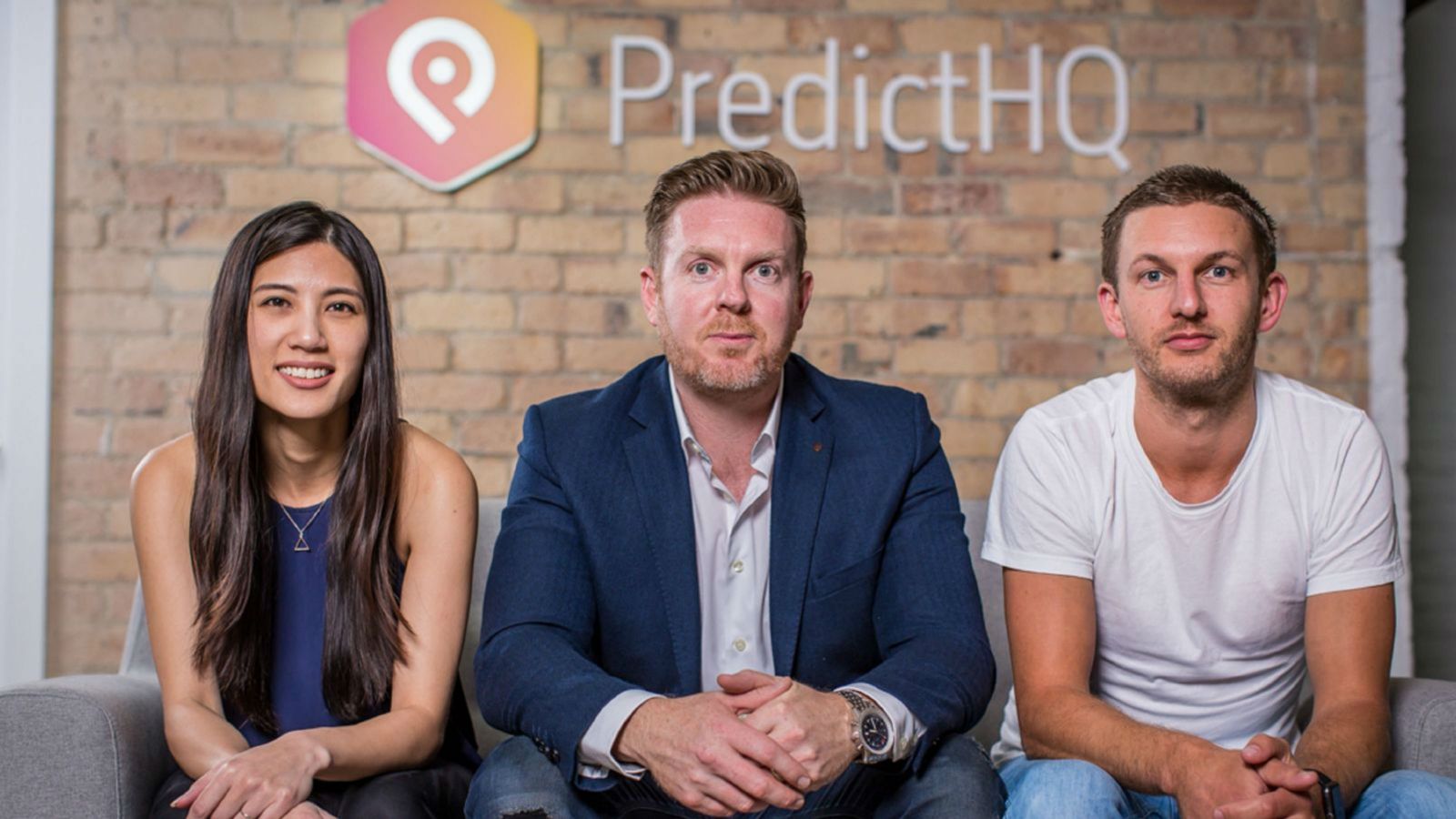 Campbell, who graduated with a Bachelor of Science in 2001, is the co-founder and chief executive of PredictHQ. The company collects data on different types of events happening around the globe—such as concerts, public holidays, severe weather and sporting fixtures. It then adds additional information, and ranks the importance of each event, before making this data available in a readily usable form for businesses.
"Take Uber, for example. They use our information to make sure they have enough drivers in the right place at the right time. If they can let their drivers know there's going to be a large event in this location tomorrow and it's finishing at 8 pm, they can deploy enough drivers at the right time, reduce pick up times, and give them the edge over their competitors."
PredictHQ's customer list is impressive, including not only Uber but businesses such as Domino's, Booking.com, Amadeus, Accor, and Accenture.
"We've got 25 people working on PredictHQ right now, but we just successfully closed a US$10 million Series A [a company's first significant round of venture capital financing] with top Silicon Valley venture capitalists—Aspect Ventures and LightSpeed. This means we're looking to grow to around 90 by the end of 2019. Real-world events are a major catalyst for commerce, so the intelligence and service we are delivering has huge potential across travel, transport, retail, government and more."
With investment on the horizon and significant growth ahead, it's exciting times for PredictHQ. But Campbell describes the path getting to where he is now as an "irregular one".
"When I was young, I was going to be a pilot—I started flying when I was about 12 and flew solo for the first time soon after turning 16. But it was going to be ridiculously expensive to train to do that professionally, so I went to Victoria University of Wellington and studied Geography for no other reason than I was good at it.
"Through my Geography degree, I got exposed to more technology and that led to GIS—geographic information systems—which is essentially about using geographical data to help inform decision making."
After working for a while in various GIS-related jobs in the United Kingdom, Campbell joined a company with a major mapping platform which he helped them monetise, a role he describes as more akin to advertising. Around the same time, he even tried his hand writing a movie script.
"The script was terrible! But the main thing was I finished it over the course of a year, whilst working at a job that was completely different to what I'd done before. Ultimately, this experience was the catalyst for breaking the status quo and putting me on a new trajectory."
Campbell returned to New Zealand in 2008. "I met some great people when I moved back," he says. "I teamed up with a couple of them and we started a Kiwi business called GrabOne, which grew from five of us to about 150 in a little over two years. It was one hell of a ride, to say the least.
"I then went on to join the talented team at Online Republic. While I was there we created PredictHQ, which was originally designed to solve an internal problem we faced around a lack of event visibility, but we quickly saw that it could be something much bigger. Online Republic was eventually acquired by Webjet in 2016, and I took PredictHQ on its own separate path forward to where we are today."
While Campbell has had a varied international career, he says it hasn't been without its challenges.
"I've had a really exciting ride over the years, but it hasn't been all sunshine and lollipops. It's been a lot of hard work and I've had a few false starts. But through it all, I've realised I can adapt in situations that others might fear, and be self-aware enough to understand that knowing what my weaknesses are will help build a better team around me."
Campbell advises keeping an open mind when it comes to your first graduate job.
"The first job you get is rarely going to be perfect—if it is, you're very, very lucky. The main thing is being able to soak up the experience, good and bad. Even if you don't like the job or leadership team, that's actually a valuable learning opportunity in itself, because it teaches you what you're not going to do or be like in the future.
"Most importantly, you need to be adaptable. If someone asks you to do something which you have no idea how to do, just do it and understand that you might stuff it up. However that's the only way you're going to learn quickly."