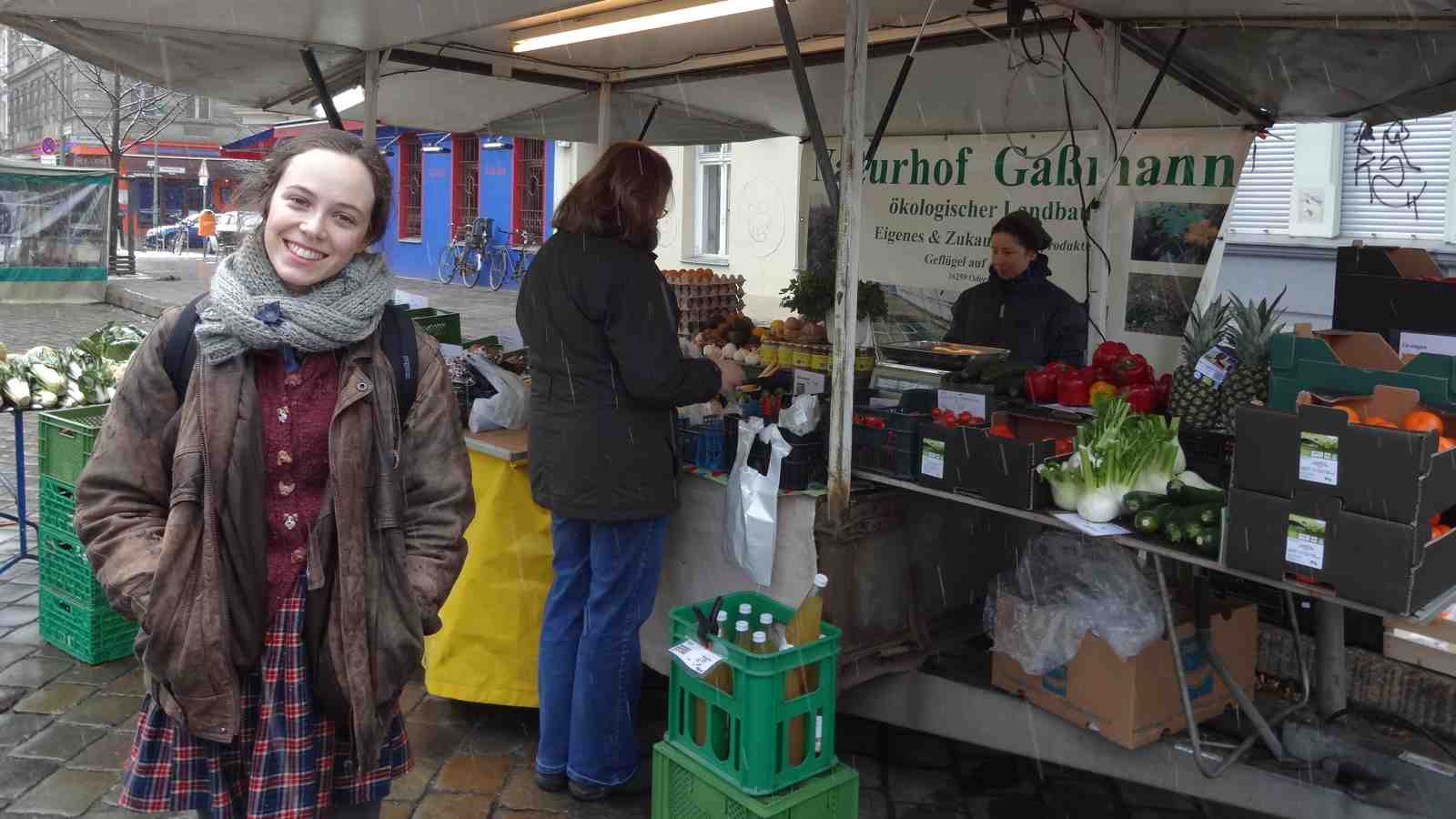 Rose Burrowes in Germany. Photo: supplied
Victoria's new intensive Study Abroad programme for language students, currently available in China, France, Germany, Italy, Japan and Spain, immerses students in a foreign language for four to six weeks during the New Zealand summer break.
As well as providing an invaluable cultural experience, the programme helps to improve language skills and is credited towards students' university degrees.
Kirsty Johnston got an A+ in her German language paper after returning from her course in Berlin.
"All aspects of my language learning improved, especially speaking. I now have a much better 'gefühl' (feeling) for the language—a better instinct for knowing what sounds right."
Likewise, Nina Powles, who attended total-immersion Mandarin classes in Beijing, says her language skills improved within a short space of time.
"Even after just one or two days of asking locals for directions, ordering food and talking to taxi drivers, my conversation skills improved.
"Back in New Zealand you don't get a sense of needing to use your second language to survive—when you're fully immersed, you have no choice!"
Another student who studied in Beijing, Hanneke van Oeveren, says what had been an interest in learning Chinese became a passion.
"Some of my highlights include becoming a well-known customer at the best little family-owned dumpling restaurant just around the corner from our school, bartering at the silk and pearl markets and, of course, visiting the Great Wall of China."
The people were what stood out most for Rose Burrowes, who went to Germany.
"I will never forget the friendships that I built through communicating in a foreign language and the frustrations this created at times. It made the good times even better as we all laughed at our mistakes together and celebrated each other's successes."