Fairlie Terrace Centre
Our Fairlie Terrace Centre is close to Kelburn campus—your child will enjoy the bright and warm atmosphere and sunny, sheltered garden.
Downloads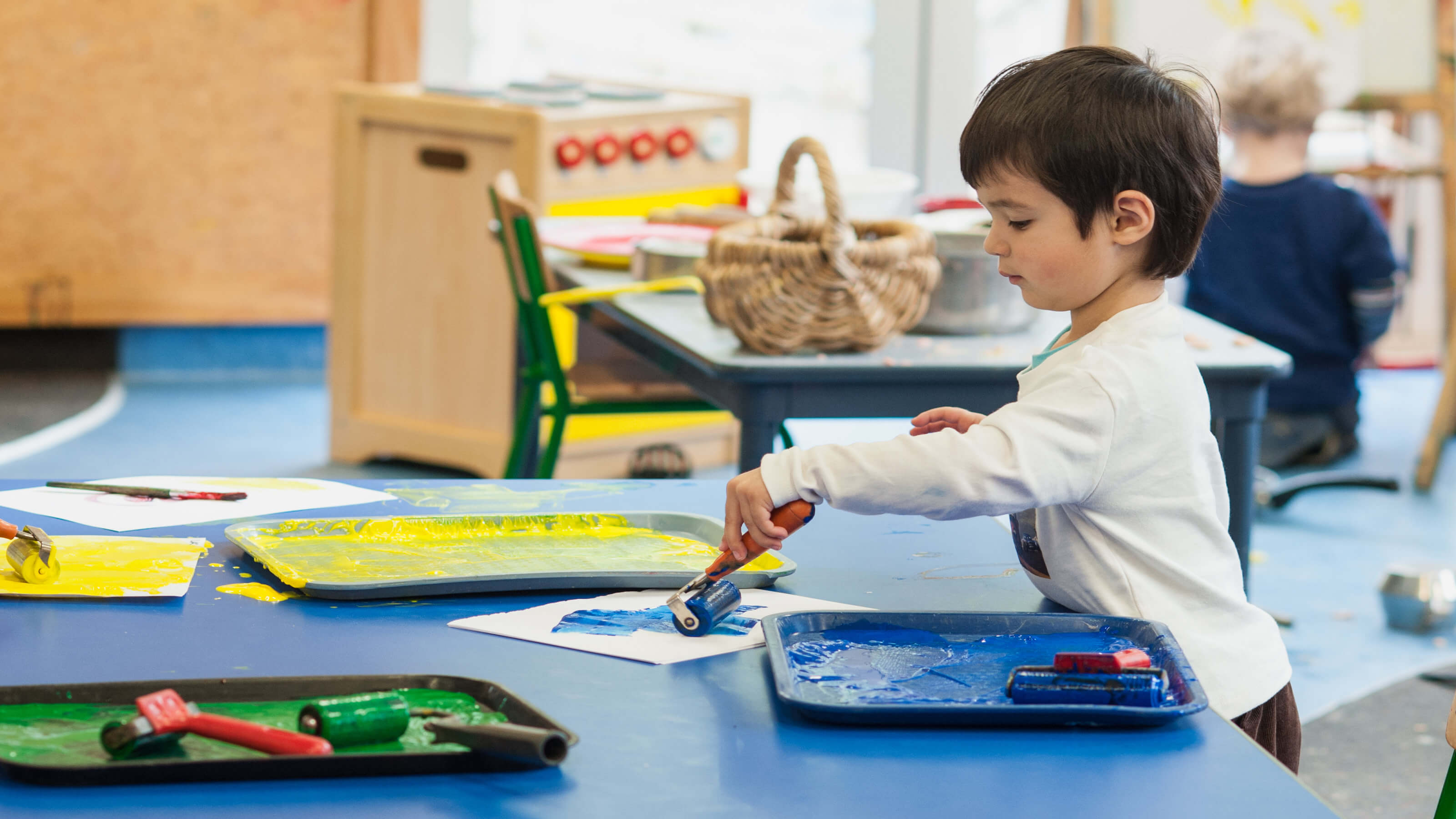 Fairlie Terrace Centre provides care and education for children from birth to school-aged, across three buildings catering to different age groups.
Children of students and staff at Te Herenga Waka—Victoria University of Wellington are given priority of place at Fairlie Terrace, but we also welcome children of caregivers from the community.
Our environment
Fairlie Terrace Centre is homely and inviting, occupying three converted houses—each with their own sunny garden, with access to nature and age-appropriate play equipment.
Our centres
Activities and schedules match the age group requirements of our tamariki (children), across our three centres.
Mokopuna: birth–2 years
Mākaro: 2–3 years
Matiu: 3–5 years
Meals
At Fairlie Terrace, parents provide all food and baby formula.
Nappies
Parents are required to provide nappies.
Keeping in touch
We use StoryPark to share photos of your child at play and update you on their learning, and emails and noticeboards to share what's coming up at the centre—like events and outings, and how we're celebrating cultural days of significance.
Session times
Our Fairlie Terrace Centre is open Monday to Friday from 8 am to 5.30 pm and offers a range of session options, including mornings or afternoons only, full days, or a mix. We have a minimum booking of two full days or four sessions per week.
We're open throughout the year, closing only for public and University holidays, three teacher-only days and a two week break over Christmas.
We require tamariki to have a few settling-in visits before their start date to ensure they're comfortable with the centre and staff.
Fees and subsidies
We offer a range of fees and session times so that you can choose what's best for you and your whānau. At Fairlie Terrace we offer a reduced rate for children of students of the University.
Find out more about fees and subsidies.
How to enrol
Fill out our enrolment form and we'll get in touch with you to discuss your options.
Contact details
Leanna Miratana
Head of Complex - Fairlie Terrace
University Kids Wellington

Mokopuna (birth–2 years)
71 Fairlie Terrace
Phone: 04 463 5202
Mākaro (2–3 years)
67 Fairlie Terrace
Phone: 04 463 5181
Matiu (3–5 years)
69 Fairlie Terrace
Phone: 04 463 5182
Alternatively see our contact page for more contact information and general enquiries.