Fairlie Terrace Centre
At our Fairlie Terrace centres your child will enjoy the bright and warm atmosphere we offer and can explore in our sunny sheltered garden.
Downloads
Related links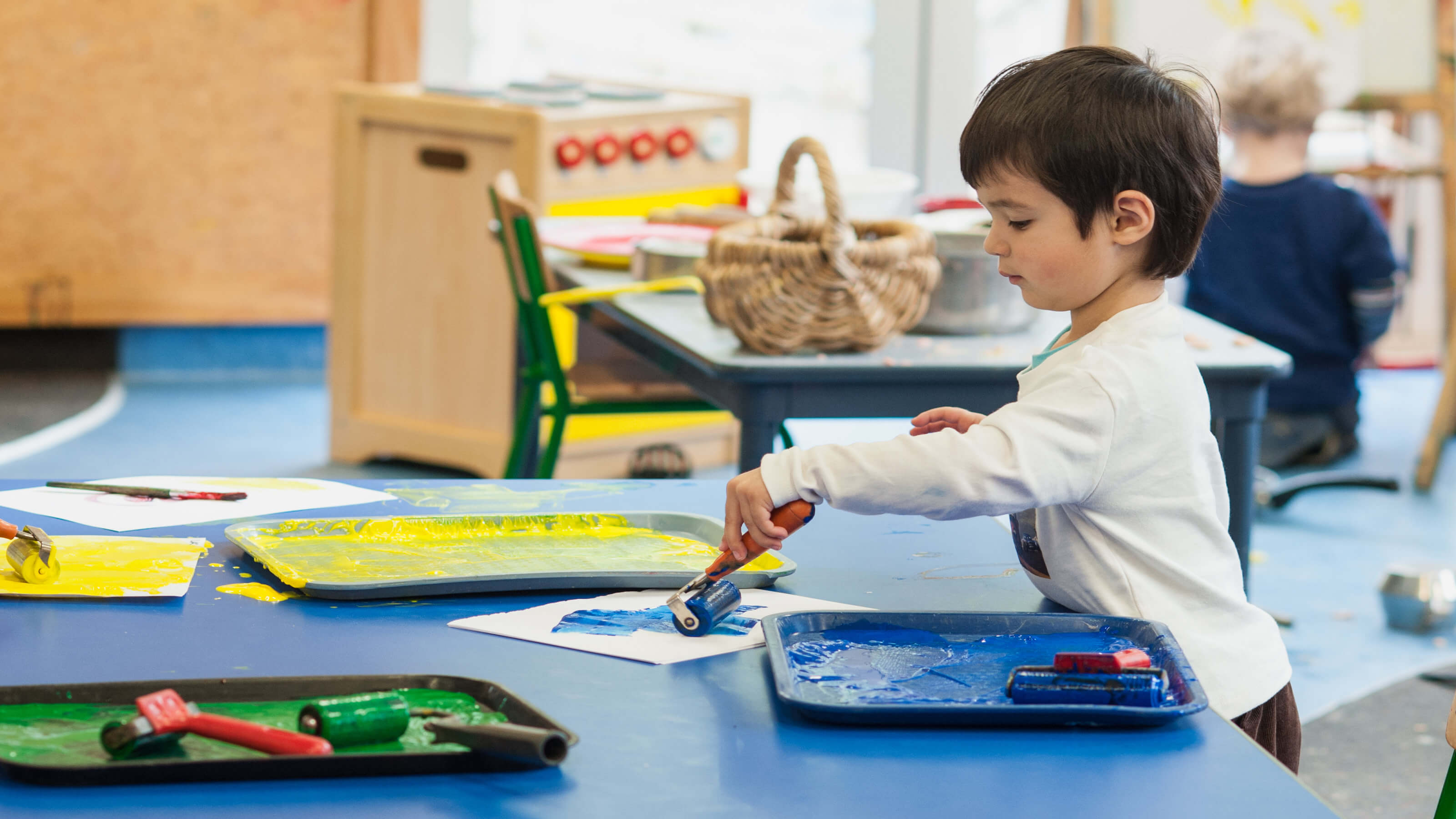 Our Fairlie Terrace Centres offer a warm and inviting atmosphere. Each of the three buildings caters to different age groups allowing activities and schedules to be best targeted to your child's needs. At Fairlie Terrace families provide all food, baby formula and nappies.
The Fairlie Terrace Centres have access to large, sunny and sheltered gardens.
Traditionally Fairlie Terrace has enrolled the children of students only. Increasingly, families using this service include staff who are at the Kelburn and Te Aro Campus or caregivers working around the Te Aro/Willis Street area.
Our Fairlie Terrace Centre is open Monday to Friday, from 8 am to 5.30 pm and offers a range of session options. We need children to have a number of settling in visits before their start date to enable them to become comfortable with the centre and to meet the staff.
Student enrolments: Under and post graduate students (excluding PhD students) have a minimum booking requirement of one full day or two sessions per week when enrolling at Fairlie Terrace.
General enrolments: PhD students, staff and community have a minimum booking requirement of two full days or four sessions per week when enrolling at Fairlie Terrace.
Children of Victoria University of Wellington students are given priority bookings at Fairlie Terrace.
Contact details
Nursery centre
71 Fairlie Tce, Kelburn
Ages: Birth–2 years
Head Teacher: Rebecca van Berkel
Phone: 04 463 5202
Toddlers centre
67 Fairlie Tce, Kelburn
Ages: 2–3 years
Head Teacher: Leanna Miratana
Phone: 04 463 5181
Preschool centre
69 Fairlie Tce, Kelburn
Ages: 3–5 years
Head Teacher: Lynda Moore
Phone: 04 463 5182
Alternatively see our contact page for more contact information and general enquiries.