Research collaboration turns native plants into bioactives
A research collaboration between Victoria University of Wellington scientists and Ruatōria-based social enterprise Hikurangi Bioactives Limited Partnership (HBLP) is helping develop natural products based on kānuka and other native plants.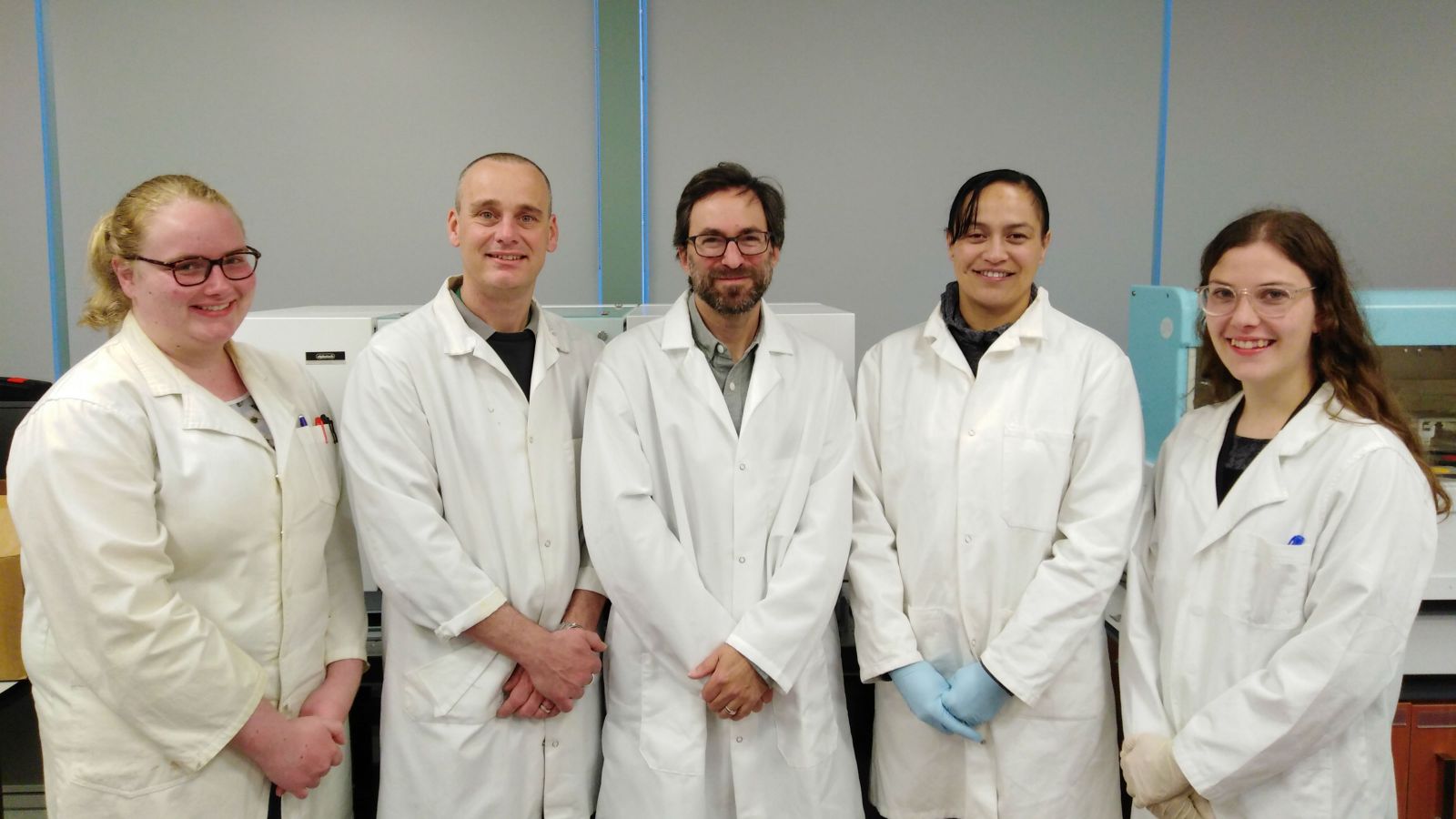 Dr Andrew Munkacsi from the School of Biological Sciences and Dr Rob Keyzers from the School of Chemical and Physical Sciences, along with a group of postgraduate students, have been working with HBLP to investigate the traditional uses of plants native to the Ruatōria area.
"We have a strong history of bioactivity work at the University," says Dr Munkacsi. "We also have equipment that is unique in New Zealand, and the capacity to test hundreds of samples in-house, so our team was an ideal fit to work with HBLP."
Kānuka and other plants in the East Coast area have many known traditional uses, Dr Munkacsi says, and HBLP is working to commercialise those traditional uses. The University's team of researchers is working to scientifically validate the known uses of these plants, as well as come up with new uses.
"Kānuka and other plants have traditional uses that have stood the test of time," Dr Munkacsi says. "By scientifically validating those uses we can help support the products that HBLP produce."
Dr Keyzers is working to identify the molecules present in kānuka. Once the molecules are identified, Dr Munkacsi determines which molecules are responsible for certain effects caused by the plant. They are also working with HBLP and VLU Science Limited to identify the best way to grow kānuka to produce the right molecules in a commercially viable way.
They say the benefits of the partnership go beyond the scientific. HBLP has created several scholarships for Māori postgraduate students to work on this project while they study, and a postdoctoral researcher is also on the project. HBLP have been proactive about hunting down research grants and doing whatever is needed to make the project move forward, says Dr Keyzers, which has helped the research team make a lot of progress.
HBLP also do a lot of outreach in their community, collaborating with the local residents about the science involved and about how to develop their region economically in a sustainable way.
"Working with Andrew and Robert and their students has been very productive for us," says HBLP director Damian Skinner. "Having highly respected partners like Victoria University of Wellington gives our funders a lot of confidence that we will be able to pull off ambitious and complicated projects. Currently HBLP has funding from the Ministry for Primary Industries and the Health Research Council for projects that involve Victoria University of Wellington."
It is an intellectually generous arrangement, according to Mr Skinner. "We also appreciate the way that Andrew and Robert have opened up their laboratory to locals who want to see what is going on. Amazing science becomes available to our stakeholders, and that is really exciting."
"This is a very authentic and socially driven research partnership," says Dr Munkacsi. "HBLP want to help grow their local economy creating jobs and restoring the environment by replacing pine trees with native plants like kānuka."
"This partnership helps us educate students, support communities, and do good quality science," Dr Keyzers says.