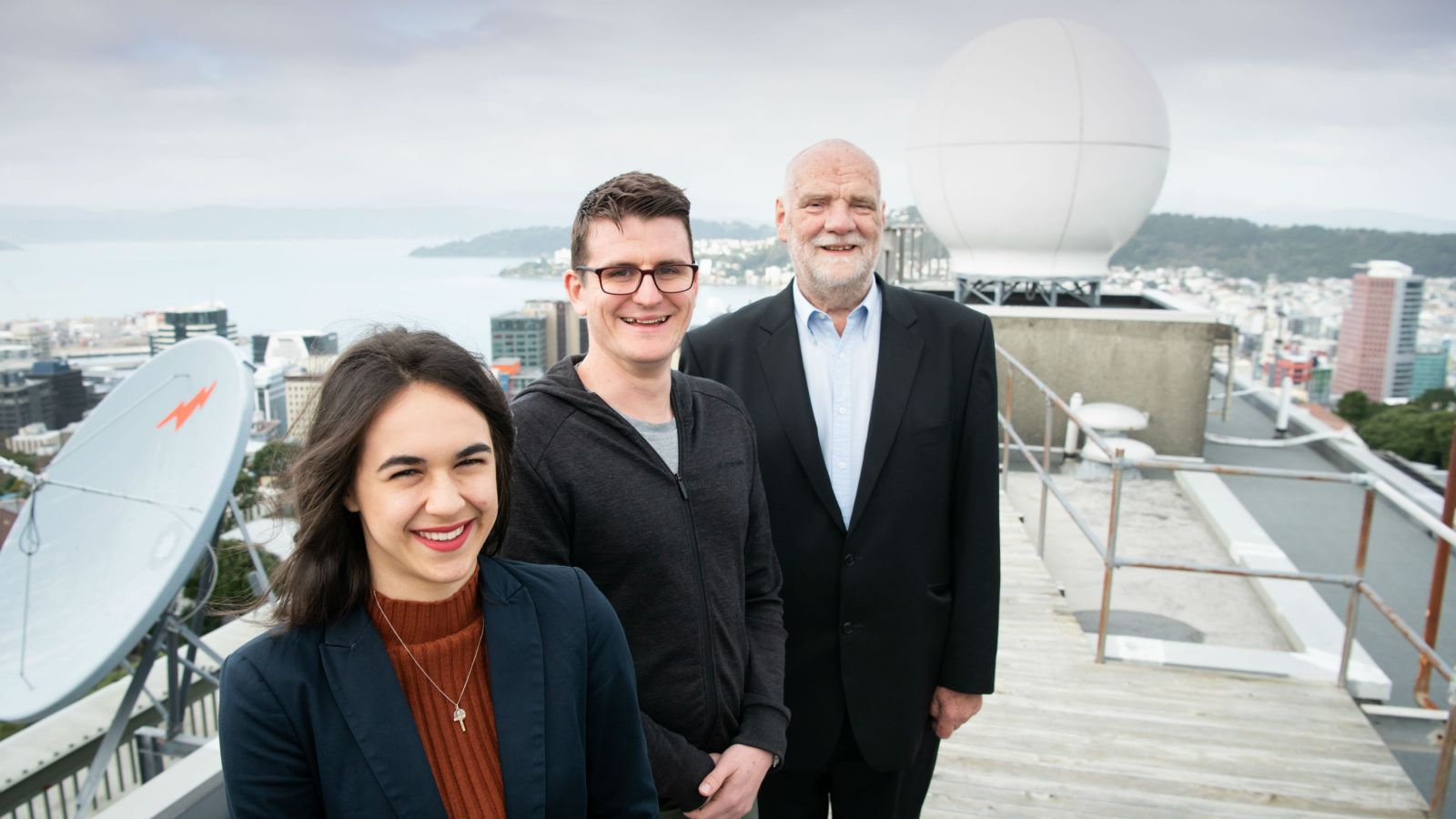 "Back in the 1960s, meteorologists weren't taken as seriously as they are now," says Dr Jim McGregor from the School of Geography, Environment and Earth Sciences. "There was the saying 'The best way of doing a weather forecast is to look out the window and see what's happening.'"
Jim has been teaching at the University since 1983 and now leads the MMet, which is unique in New Zealand. Offered typically every second year, the first cohort of students graduated in May 2018.
The programme is taught in partnership with MetService, which is a short walk from the University's Kelburn campus. MetService leads the programme's two professional courses, during which the students work at MetService as paid employees.
"The whole programme is developed around our relationship with MetService," says Jim. "Over the years, we've built up a lot of trust and understanding with them. MetService has been very supportive of building the programme here at the University, and they've always appreciated our input to their training programme."
Andrew James, who was one of the first MMet graduates and now has a full-time role at MetService, says the programme prepared him well for operational work.
"The MMet was a fantastic programme. A team approach is vital to weather forecasting, and this was reflected in the training. Collaboration within the class was strongly encouraged, and I now count a lot of classmates as close friends."
Andrew's former classmate and current colleague Tahlia Crabtree says she enjoyed the programme's balance of theory and practical work.
"You're learning by applying your knowledge to the weather each day. When I started officially forecasting at MetService, I felt confident since I'd already had plenty of practice."
The programme already attracts top-achieving maths, engineering, and physics students, and as it continues to build its reputation Jim expects to see more international students applying.
Jim says meteorology has changed a lot since he first started studying it, especially since the advent of weather satellite technology in the 1970s. As the field has become more advanced, the demand for quality meteorological information has skyrocketed.
Regional councils rely heavily on meteorologists for information about climate and extreme weather events, as do the aviation, agricultural, and insurance industries.
"In a country that depends so heavily on transportation, agriculture, and the land, the weather is hugely important," says Jim.
Originally from Cumbria in the United Kingdom—which he describes as "probably wetter than Wellington" —Jim says there's no better place to study meteorology than New Zealand's capital city.
"It's stimulating. We can experience four seasons in a day, so it keeps things interesting."