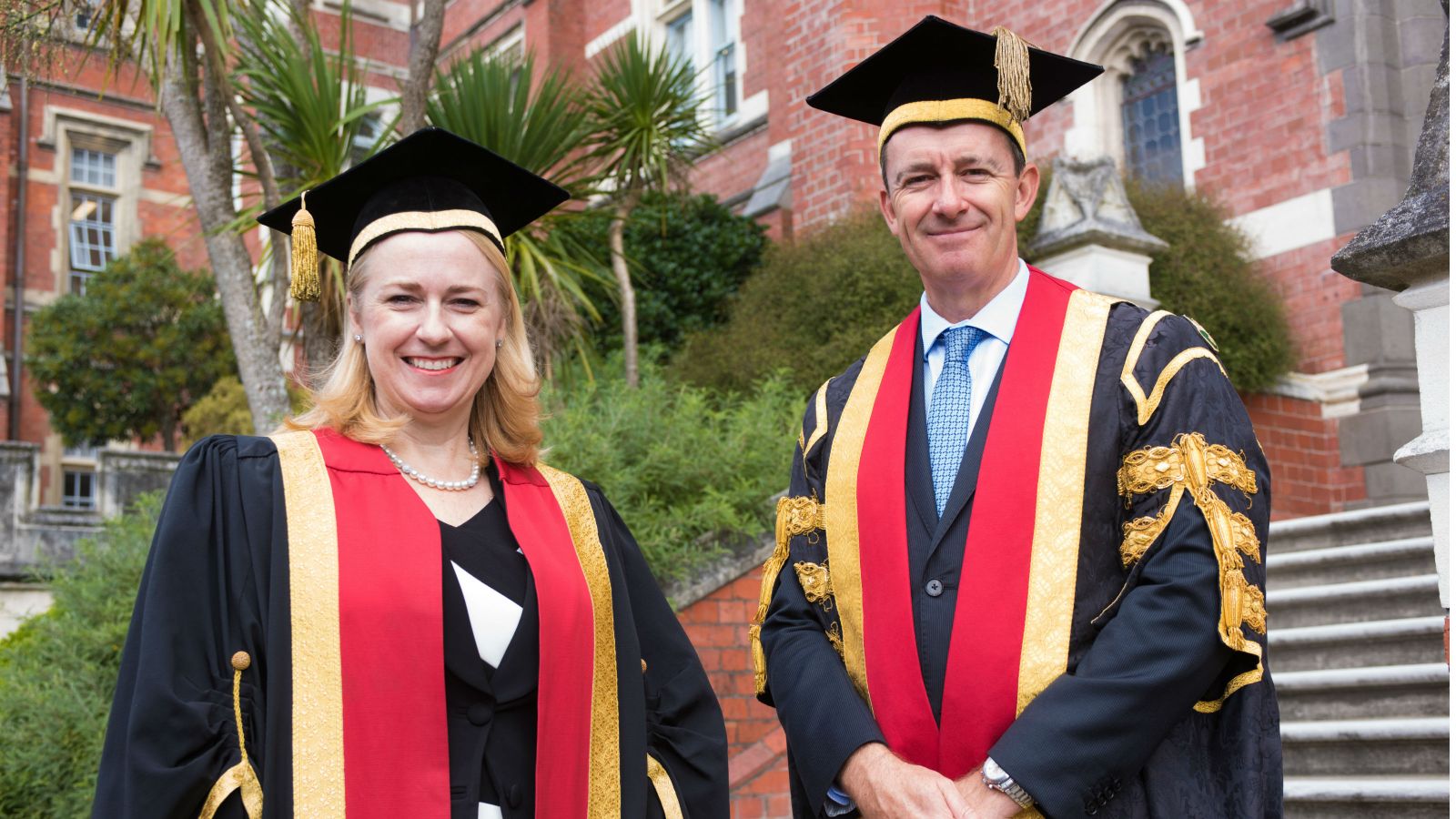 Neil Paviour-Smith is the University's new Chancellor, succeeding Sir Neville Jordan, while Dame Therese Walsh has succeeded Neil as Pro-Chancellor, the Chancellor's deputy. Both were elected unanimously by their fellow Council members and took up their positions at the start of 2018.
Neil, a Victoria University of Wellington Commerce alumnus, is managing director of sharebroking and investment firm Forsyth Barr and a former director of NZX and Chartered Accountants Australia and New Zealand. He joined the Council in 2013.
Dame Therese, who studied Accounting at the University, is an independent director who is chair of TVNZ and incoming chair of Air New Zealand, and serves on the boards of ASB, Contact Energy, and Antarctica New Zealand. She is also a trustee of Wellington Regional Stadium and a member of the Government's Major Events Investment Panel. She joined the Council in 2016.
Neil and Dame Therese took up their leadership reins as the Council prepared for one of the bigger decisions in its history—whether to simplify the University's name to University of Wellington.
"Victoria has been a core part of the University's identity for a long time, but we need to keep thinking about the future and how the University projects itself," says Neil. "There were compelling reasons to at least have the discussion. It was never going to be a decision taken lightly."
The Council "isn't just there to tick off day-to-day things," says Dame Therese. "We need to have courage and push boundaries, without disrupting what is working well. It's that nice balance you need to reach in your deliberations."
Name simplification feeds into one of the priorities Neil sees for the University over the next few years—increasing international recognition for the high quality of its teaching and research.
He would also like to see the University continue to strive to enhance the overall student experience and increase its engagement in Wellington. "Wouldn't it be great if in, say, a decade's time Wellington is considered to be one of the world's great student cities? In my view, the potential is there to aspire to."