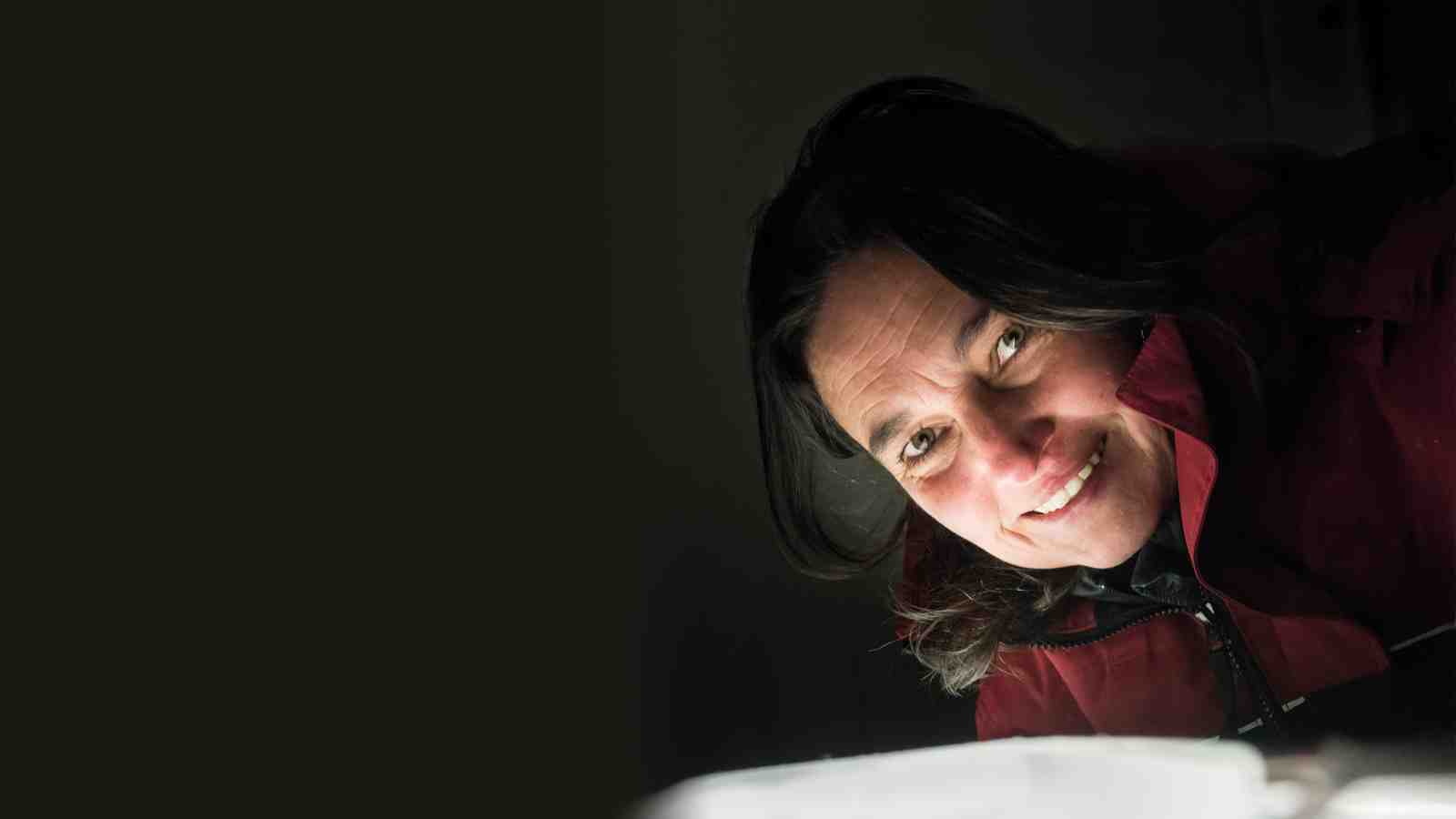 "Nothing can really prepare you for it," she says. "It's enormous and breathtaking. Things that are unusual at home become quite normal in Antarctica."
A former graphic designer from Germany, Nancy came New Zealand in 1999 to carry out her PhD under the supervision of Professor Peter Barrett—then director of Victoria's Antarctic Research Centre (ARC).
She's now led 13 expeditions to Antarctica, and is an internationally respected ice core scientist jointly appointed by the ARC and GNS Science.
"I feel hugely privileged to work in such an important place. Antarctica provides unique insight into understanding climate change. I'm working to improve future projections so that people can make informed decisions."
Her commitment to advancing New Zealand's understanding of climate change earned Nancy a 2016 Blake Leader Award—prestigious recognition for those who've demonstrated outstanding leadership and the determination to achieve extraordinary things.
Nancy manages the National Ice Core Research Facility at GNS Science—one of the most advanced facilities of its kind in the world—and leads Antarctic field deployments for ice core research. She's the chief scientist for the Roosevelt Island Climate Evolution (RICE) project, initiating a nine-nation collaboration to examine a 763 metre deep ice core from the Ross Sea region. She's now developing a 14-nation exploration of West Antarctica's Thwaites Glacier region, which is being impacted dramatically by climate change.
Nancy also actively mentors and supports junior employees and students.
"A good leader has to recognise the skills and contributions others make and can make, and leads by example," she says. "It's very rewarding giving to the next generation of scientists the type of opportunities that were given to me. I've learned just as much as I've given."