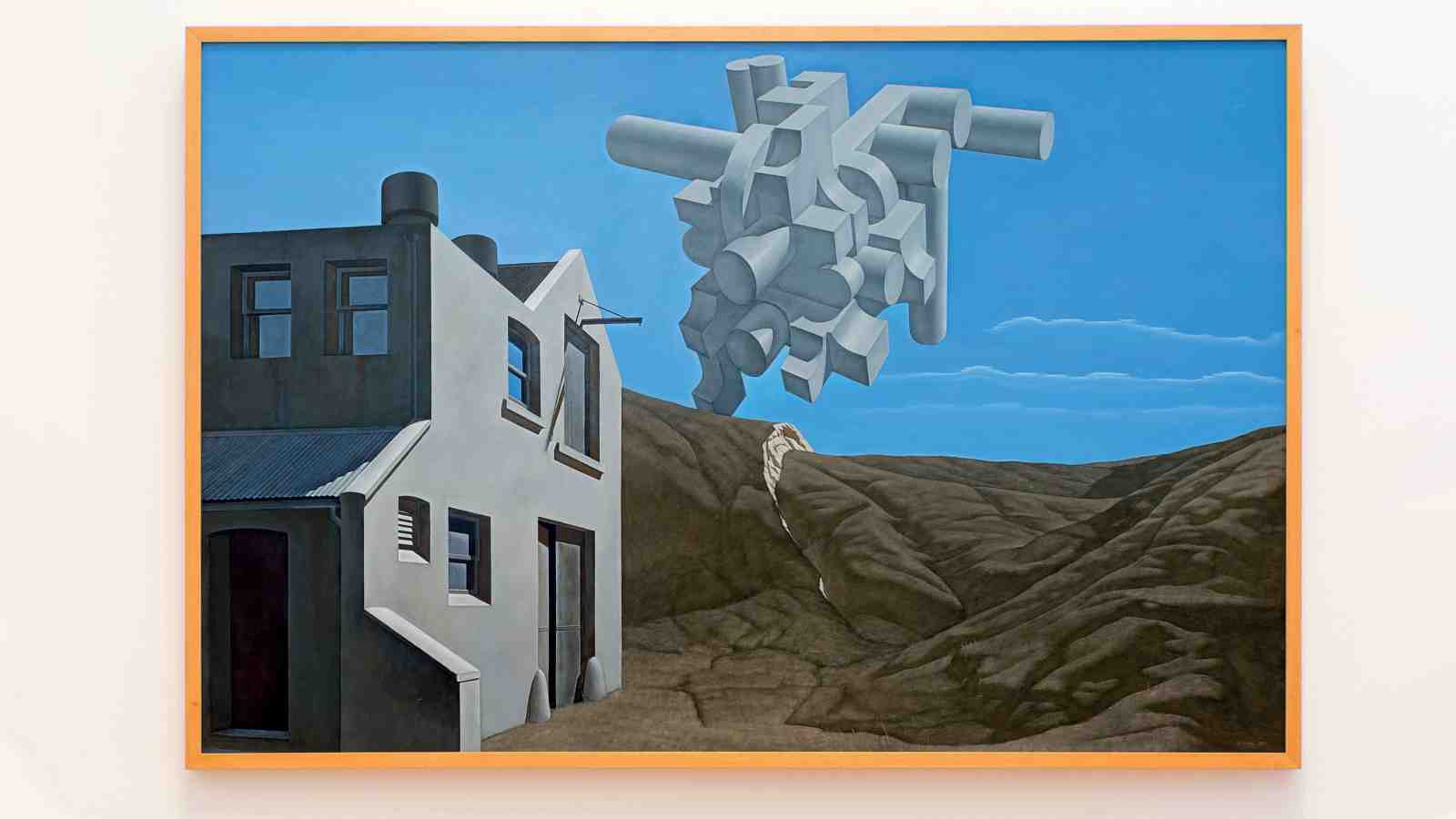 Brent Wong, Misconception, 1969, acrylic on board, on loan to Victoria University of Wellington Art Collection from the artist.
The exhibition offered fresh insights into selected works from the collection, which numbers more than 550 items in total. It included Brent Wong's surreal late 1960s paintings of empty New Zealand landscapes, in which strange geometrical forms impossibly appear, paired with a new generation of artists—Gavin Hipkins, Peter Trevelyan, Shaun Waugh and Kate Woods—whose works were borrowed especially for the occasion.
Also on display was a range of works by Māori, Pākehā and Pasifika artists who explore the rich cultural traditions and complex cross-cultural histories that have shaped New Zealand. This section was inspired by The Feilding Panel, a carved artwork that was gifted to the University in 2013.
Works gifted to Victoria University in 2010 by art historian Gordon H. Brown from his personal collection were shown with a selection of his own drawings and paintings from the 1950s and 1960s. Gordon was renowned as Colin McCahon's biographer and as co-author, with Hamish Keith, of the landmark book Introduction to New Zealand Painting, published in 1969. It is less well known that he was also an accomplished artist and a keen collector.
To learn more about the collection, including videos, by visiting the Adam Art Gallery website.