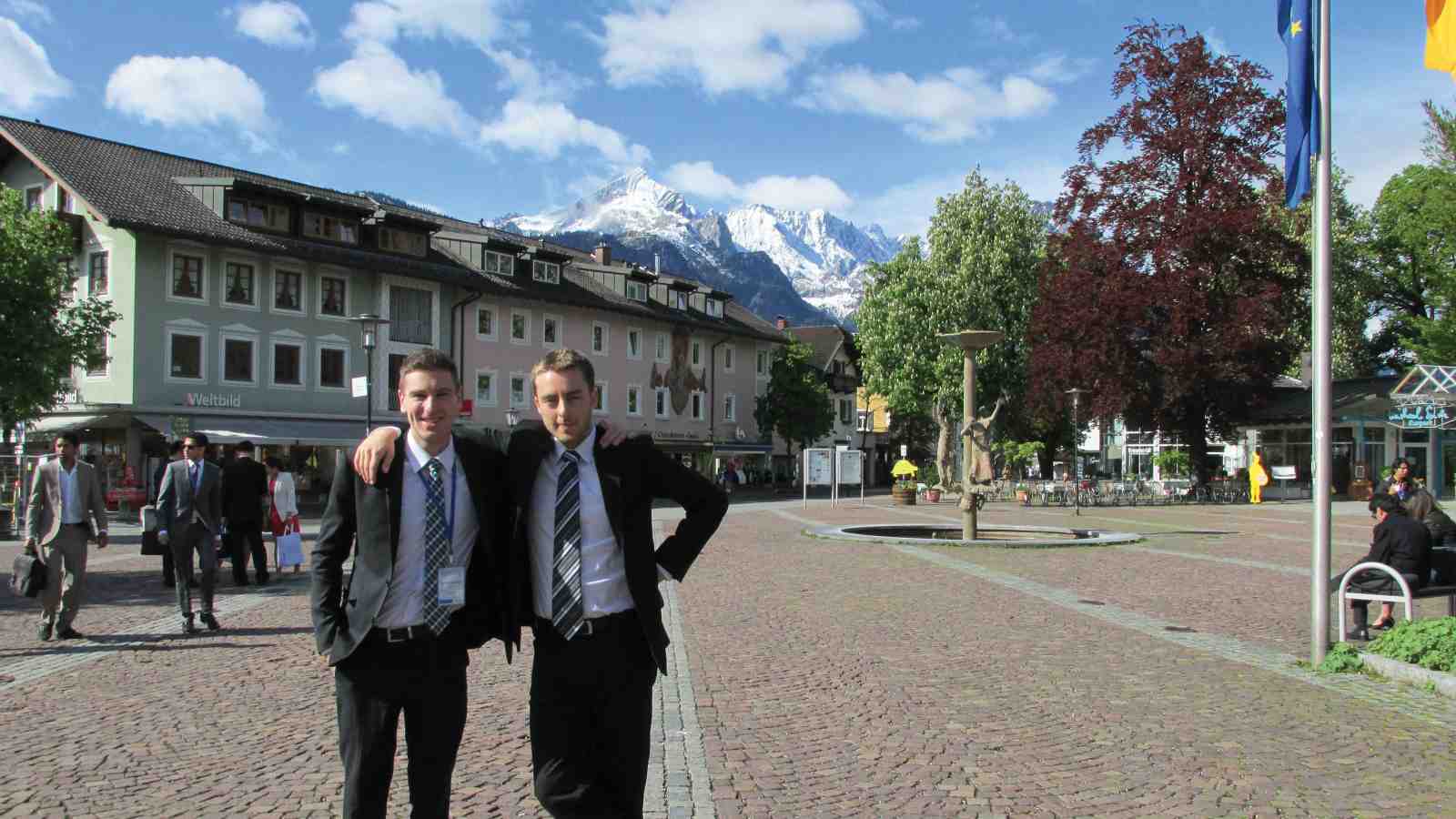 Dylan Chambers (left) and Matt Hayes outside the Congress Centre in Garmisch-Partenkirchen, where they attended the G20 Youth Forum. Photo supplied.
Matt Hayes and Dylan Chambers were sponsored by the Victoria International Leadership Programme to attend the G20 Youth Forum, one of the largest international events organised for young leaders in 2014. Taking part were hundreds of young leaders, including students and academics, representatives of the business world and parliamentarians.
The main highlight for me was being surrounded by young people who not only had high hopes for the future, but who were already beginning to do amazing things with their lives," says Matt.
"In New Zealand, I read about global issues but never get much exposure to people whose lives were affected by these issues. In Germany, by contrast, all the great debates were taking place around us—for history and politics students from New Zealand that can only be described as exhilarating."
Read Matt and Dylan's blog for more information on the G20 Youth Forum.