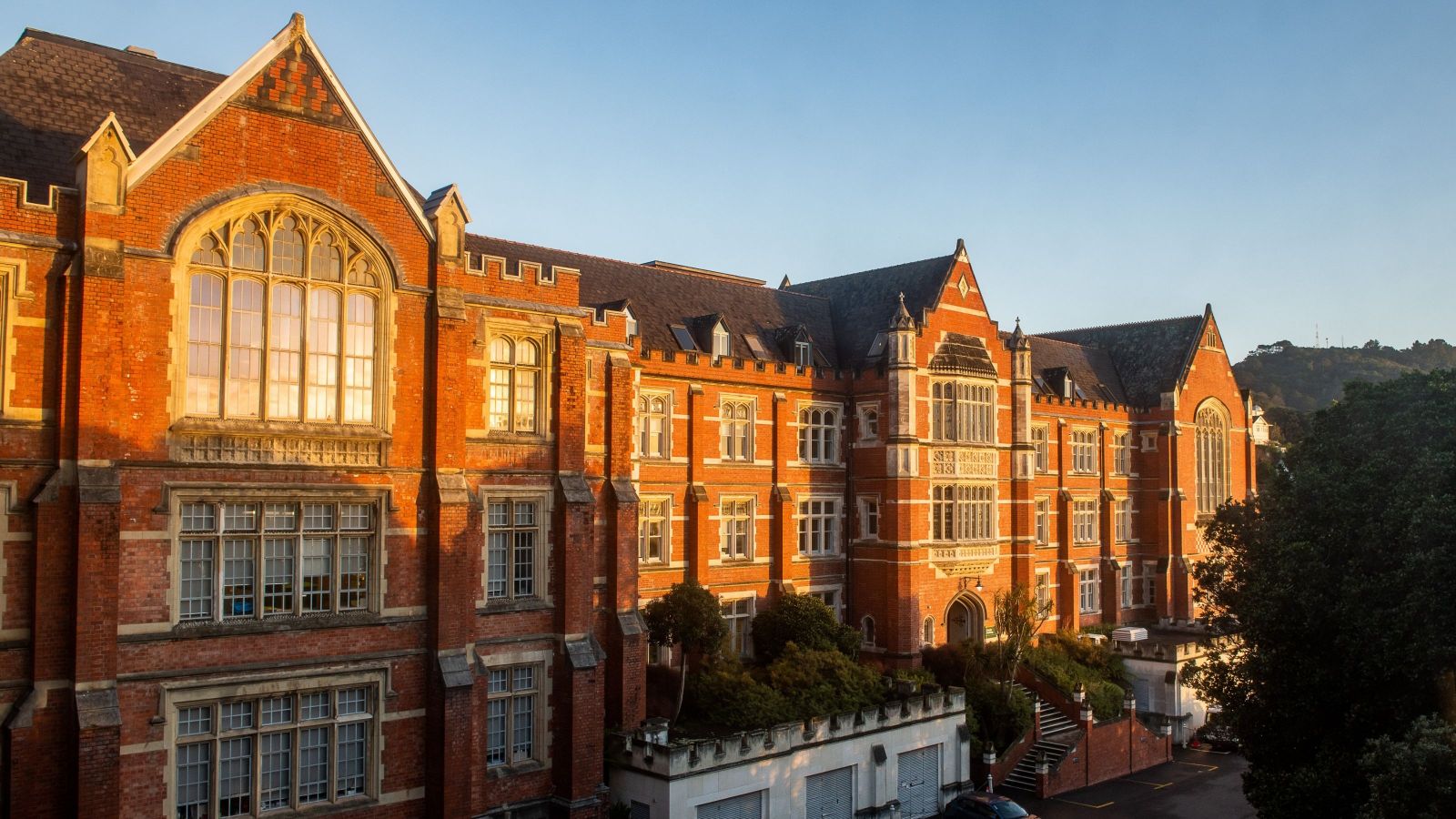 Further strengthening its position as Aotearoa New Zealand's number one university for intensity of high-quality research, 22 projects from Te Herenga Waka—Victoria University of Wellington have received more than $14 million in funding from Te Pūtea Rangahau a Marsden, the Marsden Fund.
Of 176 proposals submitted by researchers from Wellington's University for the first round, 33 qualified for the second round. The overall success rate of 12.5 percent is higher than the national average of 10.4 percent, and the University's round 2 success rate of 66 percent is also higher than the national average of 52 percent.
In total, 120 projects have received over $82 million in funding from the Fund, which is administered by the Royal Society Te Apārangi on behalf of the Ministry of Business, Innovation and Employment. The projects, which will be funded over three years, cover research across a range of fields including humanities, science, social sciences, mātauranga, mathematics, and engineering.
The University's Vice-Provost (Research) Professor Margaret Hyland says "We are extremely pleased to have these projects recognised for the potential impact they have. The breadth of topics represented bears testament to our commitment as a University to advance knowledge across a range of fields, from climate change and adolescent mental health, to artificial intelligence and the human perception of music.
"Many of our projects are led by women and are in partnership with leading institutions across the world, showcasing our collaborative approach when it comes to answering some of the most crucial questions that face us and future generations. I am also delighted to see the work of some of our early career researchers being supported.
"This year has been challenging year in many ways, and this success reiterates the importance our staff place on extending the boundaries of knowledge in areas that can impact our lives."
Making up 18.3 percent of all funded projects, 12 of the projects from Te Herenga Waka receive Standard grants, with funding up to $939,000. Another 10 projects are being funded under Fast-Start grants worth $360,000 each, which support early career researchers to develop independent research and build exceptional careers in Aotearoa. With total funding of $14.1 million dollars (excluding GST), the University's projects account for 17 percent of the total funding.
Among the Wellington projects to be funded are ones relating to:
Developing new theoretical and associated numerical techniques to enable the use of electromagnetic scattering calculations in real-world applications across climate modelling, remote sensing, plasmonics, and astronomy
Combining precision molecular biology tools with nanoelectronics to understand mechanisms in insect olfactory biosensor devices
The role of the physical snow-cover properties on the evolution and the future of Antarctic sea ice
The seaweed microbiome's metabolic contributions to the ecosystem and how these processes are being impacted by the changing ocean
Developing methods to determine how heavy a cluster of galaxies can be by measuring the turbulent properties of the hot gas in clusters
Whether hierarchical music perception is a fundamental aspect of human psychology
The role of personal memories as a driver of adolescent depression
How negotiators successfully promote new norms in the trade regime, in the face of institutional and political constraints on innovation
Developing a framework that can facilitate a transformative rethinking of the relationship between innovation and Digital Indigenous Knowledge Collections, advancing sociocultural inclusiveness and responsiveness to indigenous needs
How ocean law can be transformed by challenging accepted paradigms, goals and values of ocean law with the aim of constructing a new vision and approach to its development
Assessing the impact of past supereruptions to evaluate how such high-magnitude volcanic events may have impacted the environment.
Many of the projects are collaborations with leading institutions overseas, including University of Washington and United States Geological Survey in the United States; University of Cambridge, British Antarctic Survey, University of Southampton and University of Bath in the United Kingdom; University of Technology, Sydney and University of New South Wales in Australia, University of Copenhagen in Denmark and Uppsala University in Sweden, among others.
The University has eight researchers involved in Standard grants led by investigators from other New Zealand universities.
Dr Yvette Perrot from the School of Chemical and Physical Sciences, one of the recipients of a Fast-Start grant, is also a member of a team led by Professor Renate Meyer, that received the Marsden Fund Council Award, which is aimed at supporting large interdisciplinary projects.
The University's full list of researchers leading projects supported in the 2021 Marsden Fund round are:
STANDARD
Simon Granville (Robinson Research Institute) Magnetism without angular momentum; High speed low power cryogenic memory ($916,000)
James Noble (School of Engineering and Computer Science) Gradual concurrency: correctness, simplicity, and performance via dynamic ownership ($685,000)
Peter Pfeffer (School of Biological Sciences) A new role for the amniotic cavity ($939,000)
Ruzica Dadic (Antarctic Research Centre) Can Snow Change the Fate of Antarctic Sea Ice? ($913,000)
Samuel Mehr (School of Psychology) Structure of human music perception ($839,000)
Karen Salmon (Director for Clinical Programme) Understanding the drivers of adolescent depression: The role of personal memories. ($839,000)
Natalie Plank (School of Chemical and Physical Sciences) How the nose knows? Understanding the mechanisms in insect olfactory biosensor devices ($922,000)
Eric Le Ru (School of Chemical and Physical Sciences) Electromagnetic scattering by particles of arbitrary size and shape with application to microplastics ($921,000)
Lisa Orloff Clark and Astrid an Huef (School of Mathematics and Statistics) Establishing a structure theory for C*-algebras of non-Hausdorff groupoids ($685,000)
Chern Li Liew (School of Information Management) Towards Socioculturally Responsible and Inclusive Stewardship of Digital Indigenous Knowledge Collections (D-IKC) ($836,000)
Joanna Mossop and Ruby Moynihan Masgig (School of Law) Reimagining ocean law to achieve equitable and sustainable use of marine ecosystems ($660,000)
Simon Barker (School of Geography, Environment and Earth Sciences) Climatic and environmental impacts of the largest explosive volcanic eruptions on Earth ($913,000)
FAST-START (all $360,000)
Holly Winton (Antarctic Research Centre) How did changing sea ice conditions impact primary production in the Ross Sea over the past 200years?
Matthew Nitschke (School of Biological Sciences) The geometry of coexistence: Bio-optical niche modelling of coral-symbiotic microalgae under climate change
Chelsea Vickers (School of Biological Sciences) Uncovering the novel biochemistries of the seaweed microbiome – the metabolic heavy lifters of the ocean.
Courtney Addison (Centre for Science in Society) Poison politics: An ethnographic study of 1080 pest control and the Anthropocene in Aotearoa
Nayantara Appleton (Centre for Science in Society) The social lives of sex hormones: (Re)imagining our bodies, ourselves in Aotearoa New Zealand
Finnigan Illsley-Kemp (School of Geography, Environment and Earth Sciences) The Silent Trigger: Do slow-slip earthquakes trigger volcanic unrest in the Taupō Volcanic Zone?
Yvette Perrott (School of Chemical and Physical Sciences) Turbulence in the Intracluster Medium: toward the robust extraction of physical parameters
Matthew Castle (School of History, Philosophy, Political Science and International Relations) How does global order change? Precedent, domestic politics and the evolution of international trade rules from 1950 to 2020
Ying Bi (School of Engineering and Computer Science) A Novel Genetic Programming Approach to Image Classification
Mathew Anker (School of Chemical and Physical Sciences) Molecular Indium Phosphide: A Bottom-Up Approach to the Synthesis of InP Materials