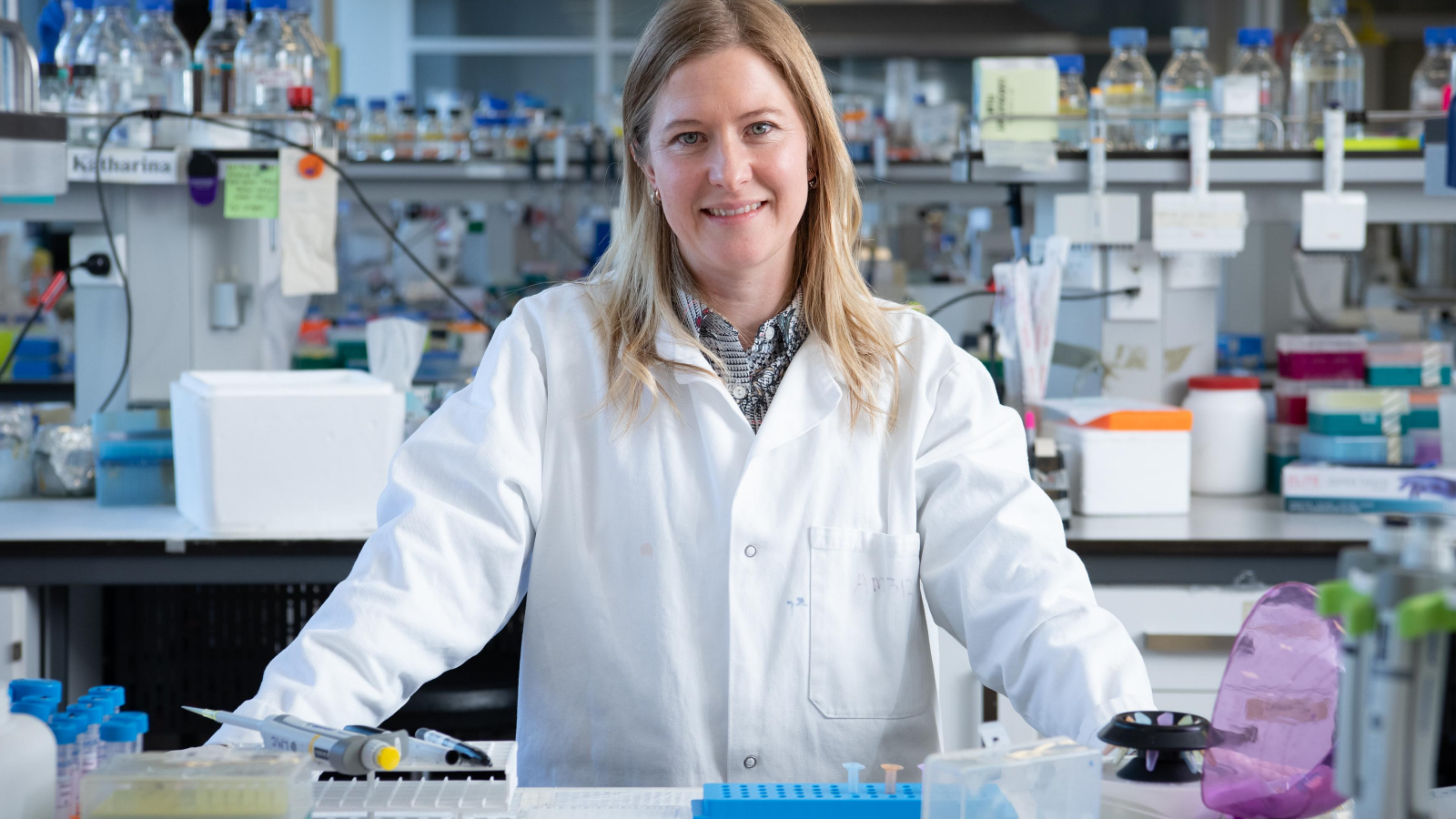 As part of Vaccine Alliance Aotearoa New Zealand—Ohu Kaupare Huaketo, Dr Connor is working alongside researchers at the Malaghan Institute of Medical Research and University of Otago as well as Te Herenga Waka—Victoria University of Wellington colleagues Dr Davide Comoletti and Dr Gerd Mittelstadt.
"The goal of my research is to understand how the immune system is primed by microbes so we can design better vaccines that stimulate the most appropriate immune defence," Dr Connor says. "The expertise I have developed to examine antibody responses and vaccine-induced immunity for respiratory illnesses like influenza can now be put to use in designing a vaccine for SARS-CoV-2. We are using our knowledge of the immune response, B cell biology, infection, and immunity to inform vaccine design choices."
Dr Connor, from the School of Biological Sciences, is leading the pre-clinical vaccine testing phase of vaccine development, alongside a team of researchers from Malaghan and the University. There are currently six researchers on the team, all with experience in cellular immunology, but Dr Connor expects the team to grow as they continue their vaccine research.
"Our goal is to identify a vaccine candidate that induces potent neutralizing antibodies, while maintaining the highest safety profile," Dr Connor says.
Dr Connor and her team will be testing vaccines produced by Dr Comoletti and Dr Mittelstadt and measuring their capacity to neutralise the virus. Alterations in the structure of the proteins that make up the vaccine can change how they are recognised by the immune system, which significantly impacts the capacity to neutralise the virus, Dr Connor says, so this testing is important to obtaining the best vaccine candidate.
Dr Connor and her team will also be testing different adjuvants. Adjuvants are a product added to vaccines to boost their effectiveness.
"There are different types of adjuvants we can test, each with unique properties that influence the type of immune response generated by the vaccine," Dr Connor says. "We are determining which adjuvant stimulates the most effective, appropriate, and safe immune response.
"We want the best possible vaccine candidate to proceed to phase I trials, where the vaccine will be given to small groups of human volunteers," Dr Connor says.
"After confirmation that our vaccine candidates are safe and effective in the pre-clinical setting, the primary focus will be on production methods and preparation for clinical trials." Dr Connor says.
Dr Connor says the chance to contribute to this vaccine is a "once-in-a-lifetime event."
"My research focus has been to study the immunological events that take place during the initiation of an immune response against pathogens—this knowledge is critical for rational vaccine design, which aims to mimic these processes.
"The opportunity to work on generating a vaccine for a global pandemic is something I have been training for during my entire professional career. This is an opportunity to put my skills to use—and I am so glad I can contribute."