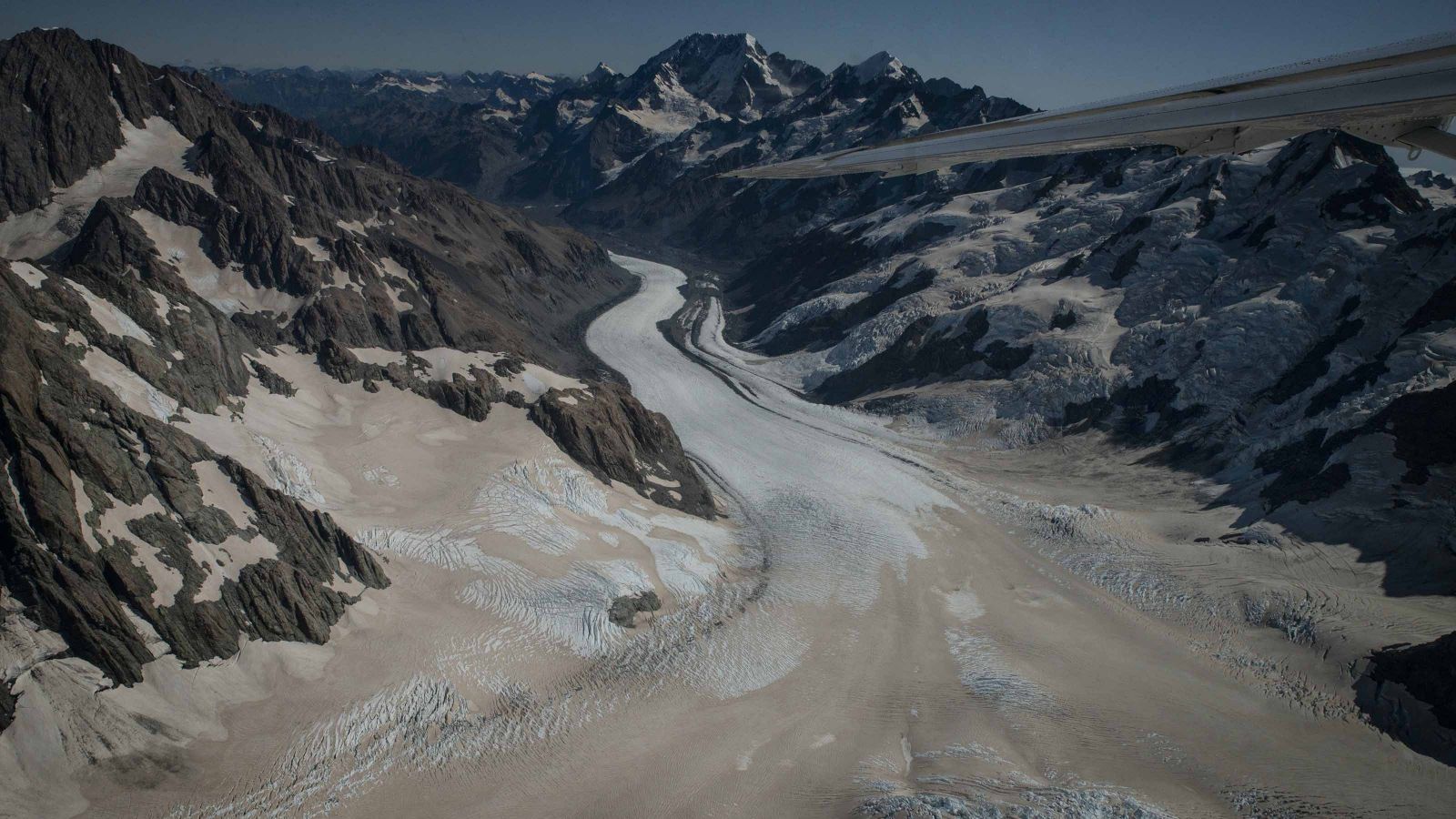 Glaciers covered in ash. Photo provided by NIWA.
Every year a group of scientists from the University and NIWA head out into the field for the End of Summer Snowline Survey. The survey has been running since the 1970s, surveying around 50 glaciers from the Nelson Lakes down to Fiordland to assess how much of the previous winter's snow remains on each glacier to contribute towards long-term glacial ice accumulation.
"This year we actually excluded the glaciers furthest south, in Fiordland, and furthest north in the Nelson Lakes region—this is because they are just snow patches now and no longer glaciers," says Dr Lauren Vargo from the University's Antarctic Research Centre.
The survey involves taking thousands of photos which, along with 3D models created using the photos, will be used to assess changing snow levels on the glaciers.
In total, scientists estimate that about 25-30 percent of the ice that was catalogued in the late 1970s has been lost. The last few years have seen dramatic loss of mass in the glaciers, and Dr Vargo says these high mass loss years will likely become more common.
"We did see some snow on the glaciers this year, which is better compared to the last two years of the survey," Dr Vargo says. "Those glaciers most likely still lost mass over the last year, although we'll know more once we analyse the survey results."
Dr Vargo will use the data collected from the survey to create 3D models of the glaciers to track their loss of mass, as well as provide insight into what exactly is causing these glaciers to shrink over time.
One possible cause of glacier shrinkage is the Australian bushfires.
"There was a lot of dust on the snow from the Australian bush fires, which made the usually white snow an orange/pink colour," Dr Vargo says. "The darker colour will result in the snow absorbing more energy, heating and melting the surface even quicker."
The full scientific results from the survey will be known later in 2020.