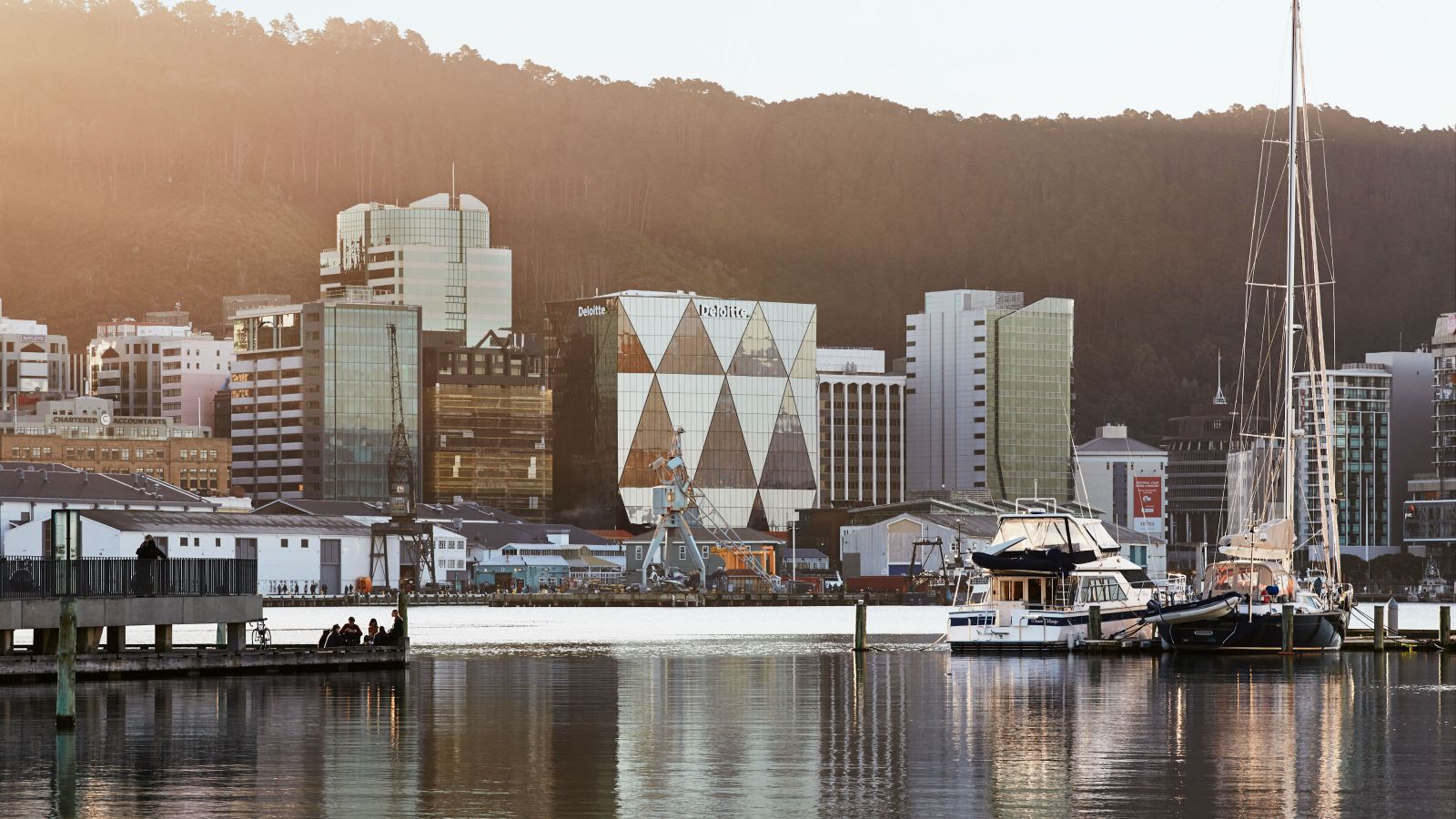 The XXCQ (Deloitte) Building
Thomas graduated with a Master of Architecture in 2014. He says he was inspired to study architecture after designing a house as part of a high school project at Wellington High School.
"I had the chance to design a new house on a coastal site as part of a year-long self-guided project in my last year of high school. It didn't get built, of course, but I enjoyed the process so much it inspired me to study architecture. I grew up in Wellington, so Victoria University of Wellington's architecture school was the most logical choice."
Thomas says that the collegial and collaborative attitude of the students, along with the knowledge he gained of architecture and design processes, was the best part about studying at the University.
"I formed lifelong friends and gained the thinking skills and contextual knowledge that are crucial in architecture," Thomas says. "The technical skills can come later in your career, but the ability to think in a design-focused way and the meaningful connections I made have been incredibly helpful in the years since I graduated. I also learned how to communicate my ideas in a clear and concise manner, which has been very useful."
Thomas took up a position at Studio Pacific Architecture shortly after graduation. There he worked on a range of projects, including XXCQ.
"I was definitely thrown in the deep end a bit, starting straight in on this major project right after graduation, but that's really the best way to learn," Thomas says. "I was also very fortunate to have amazing mentors at my side."
Seeing the building completed was a 'huge highlight'.
"This project involved a really amazing team, from the client to the engineers to my team at Studio Pacific," Thomas says. "We were all really pushed by the client to create something special and produce a very 'Wellington-response' to commercial architecture."
Thomas worked on all aspects of the design, from huge aspects like the faceted exterior façade through to the tiny details like custom designed brass entry handrails. He was also able to photograph the final project wearing his other hat as a professional photographer—another highlight.
He says the biggest challenge was integrating the base isolators into the design.
"The base isolators sit just below the ground floor, allowing the building to move up to 650mm over the pavement in an earthquake. This made the ground floor detailing very challenging, but it turned over incredibly well in the end."
Thomas is currently working towards his architectural registration, as well as starting his own architectural practice, Seear-Budd Ross, in collaboration with friend James Ross, also a Victoria University of Wellington alumnus.
"We've just completed a little café out at Wellington Airport, which was a great challenge," Thomas says. "It's wonderful having autonomy and being able to embed our own aesthetic and design-thinking into a built work."
Thomas says his ultimate career goal is to have a small architectural studio that works on a range of international projects, furniture, and products. He also hopes to continue developing his photographic career.
"I want to keep building meaningful connections with people who inspire me," he says.
With the perspective of five years in the architecture industry, Thomas has plenty of advice for current students.
"Have fun at university," Thomas says. "Focus on exploring all avenues of your field and learning about what you want to learn. Also, make meaningful connections with your fellow students—they may end up being your best friends for life."