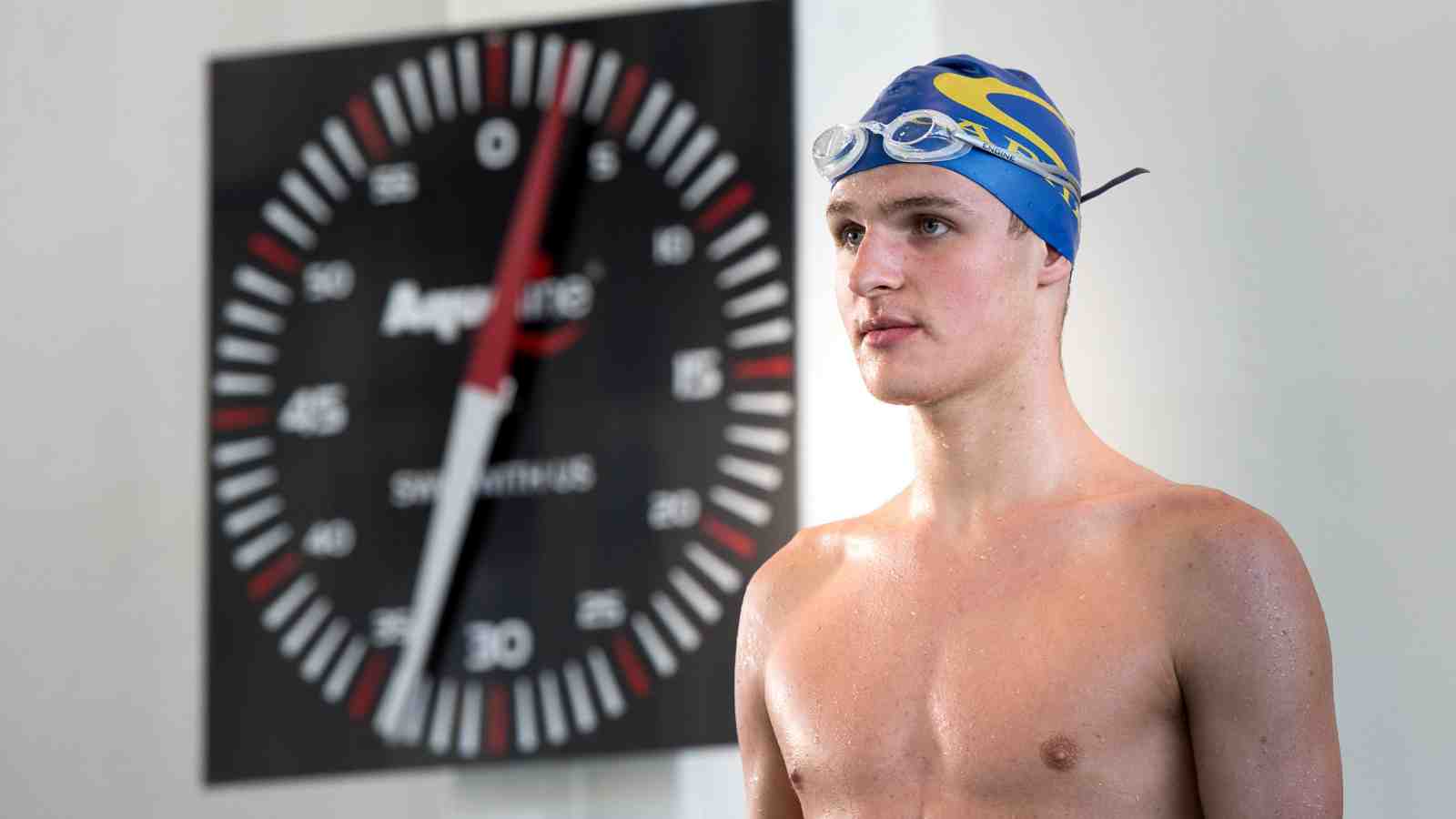 Lewis Clareburt will compete in the 400 metre individual medley at the Gold Coast Games in April.
"It's an awesome feeling. I'm really looking forward to representing New Zealand," says Lewis. "The Commonwealth Games and the Olympics have been a dream for as long as I can remember."
The 18-year-old begins his university studies at Victoria next week, and will juggle his training schedule in the lead up to the Games with his part-time Commerce degree.
Lewis hails from Wellington's Capital Swim Club and Scots College, and started swimming competitively when he was eight years old.
Last year Lewis won eight gold medals at the New Zealand Age Group Championships, as well as three gold and four silver medals at the 2017 Commonwealth Youth Games. He also equalled Danyon Loader's 25-year-old record in the 200 metre freestyle and took home Junior Sportsman of the year at the Aotearoa Māori Sports Awards.
Lewis says he enrolled for University because he wants to push himself—"I want to get a degree and feel like I've challenged myself beyond swimming". Ultimately he's interested in a career in digital technology.
Lewis says managing swimming with study and a social life can be difficult, but he is determined to put the effort in. "It means as soon as I get home from training at the pool I go and study, and use my lunchtimes and weekends wisely. I've had supportive teachers which has helped.
"It's a big investment of time and effort, but it's so rewarding. I get to travel and meet awesome people, that's the best part about it."
Lewis' coach, Gary Hollywood, says: "From my perspective Lewis ranks in the top five percent of all swimmers I have coached since 1986. Lewis is a great person, a great trainer, a great competitor and a leader with great potential."
Lewis is the recipient of one of three sport scholarships introduced at Victoria in 2018. Karl Whalen, Associate Director of Sport and Recreation, says the scholarships are an important step in the implementation of the University's sport strategy and heightened focus on improving support to student athletes.