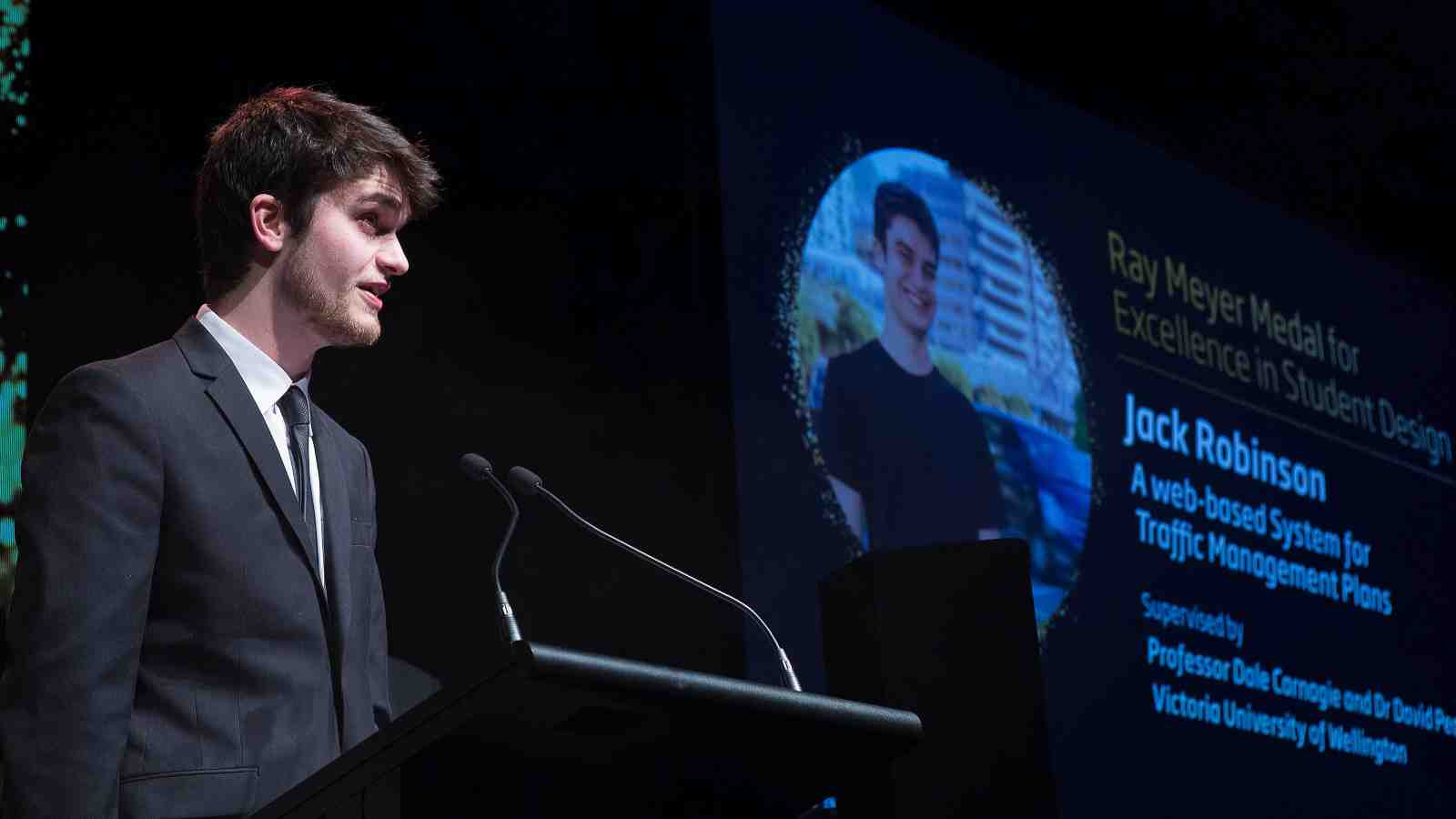 The 22-year-old was awarded the prize at a ceremony last week for his final year project. His project simplifies the creation of traffic management plans for roadwork sites.
"Whenever a contractor or event organiser would like to conduct work or hold an event on, or near a road they have to complete a Temporary Traffic Management Plan (TTMP). These are ten page documents often with hand drawn diagrams of the site," says Jack.
"My project moves the whole process online and makes it much easier. Users can specify work sites on a Google Maps-like page and generate a fully contextual work site."
The Ray Meyer Medal is IPENZ's top award for students, and aims to encourage a new generation of innovative engineering designers. Jack is the first software engineering student to win the award.
The judges said Jack stood out as a clear winner of this award, with a well-presented project that had excellent commercial potential. They also commented on the good level of user-testing that Jack had engaged in.
Jack's project was supervised by Professor Dale Carnegie, Dean of Victoria's School of Engineering and Computer Science and senior lecturer Dr David Pearce.
"Jack was very motivated from the beginning and worked hard throughout the project," says Professor Carnegie. "The award is great recognition of the work he has done—one that solves a real world problem. Jack displays all of the qualities we hope to instil in our Engineering graduates."
Jack, who is now working as a graduate developer at Xero, will graduate with his Bachelor of Engineering with Honours in Software Engineering in May.