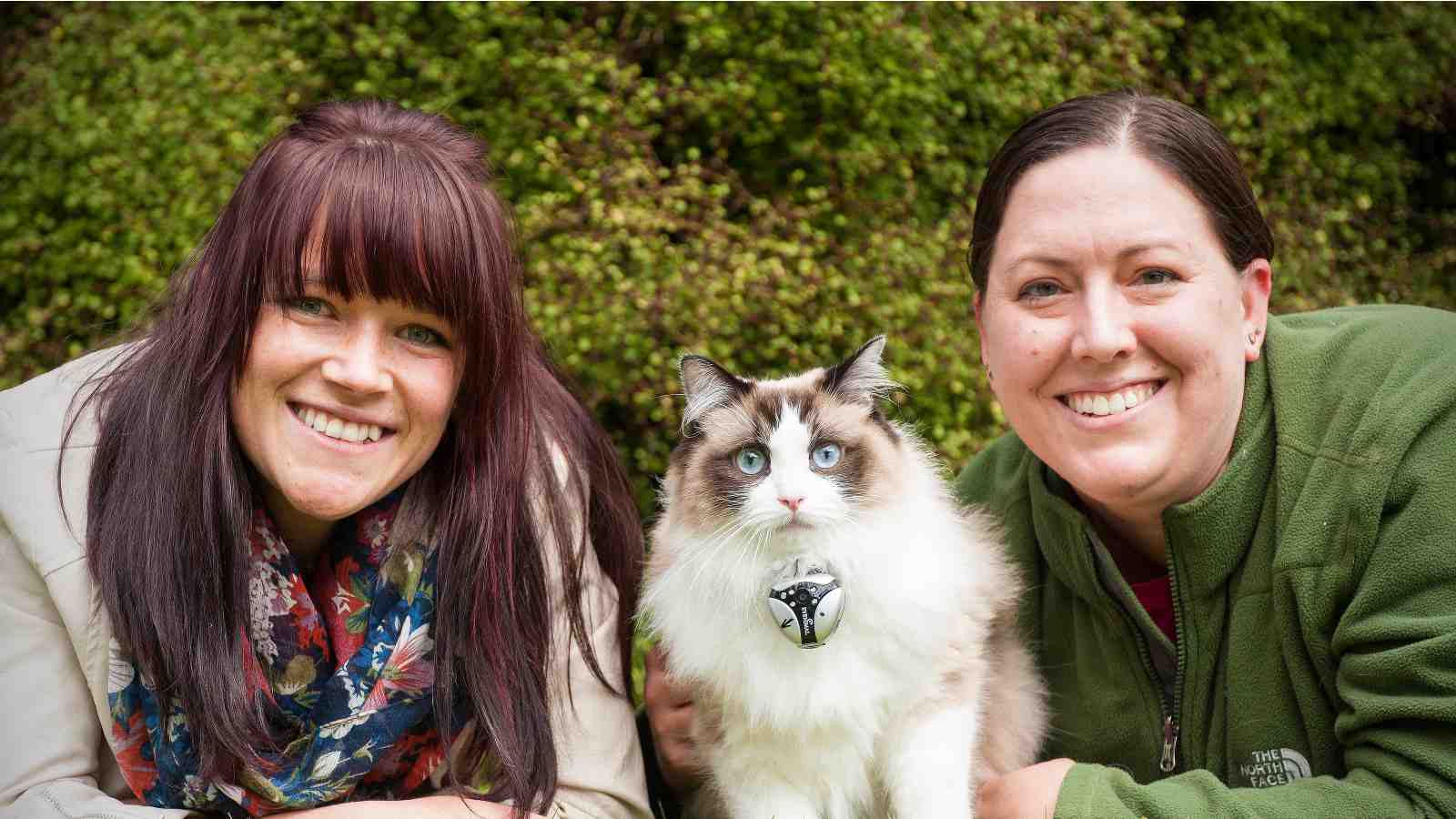 From left to right, Masters student Mya Gaby, Pancho Villa, modelling one of the small cat cameras and Dr Heidy Kikillus.
Cat Tracker, a Victoria University and Wellington City Council research project led by Dr Kikillus, has won the research category of the inaugural awards, to be presented at a ceremony this evening. The awards are part of WWF's work to support community conservation groups around the country.
The project combines GPS tracking and citizen science to turn cat owners into researchers. It aims to help us better understand where cats go, what they get up to and how owners can manage pet cats to reduce their impact on wildlife.
Earlier this year, 10 pet cats volunteered by their owners wore small video cameras clipped to their collars to record their activities. Dr Kikillus and her research assistant Mya Gaby analysed 80 hours of footage captured to document their behaviour and habits.
One question that the camera study did not answer was where exactly these cats are going. The $25,000 WWF prize money will be used to expand the GPS tracking study to up to 500 households and cats across the capital, especially in the suburbs around Zealandia sanctuary—a protected conservation area in Wellington.
"This funding will allow us to include many more cat-owning households that may be interested in taking part. We will be able to gather ecological data on a large scale and cat owners will be able to learn more about their cats' secret life. It's a win-win situation."
This work is part of a three-year collaboration between the Wellington City Council and Victoria University, which is designed to explore issues around the city's resilience, ecology and urban environment.